The Liberal government isn't elaborating about how officials will confirm a gay Syrian refugee's sexuality, citing concerns over compromising the resettlement program's integrity.
"The assessment of whether a Syrian refugee is a member of the LGBTI community will be based in part on information provided by the refugee when he registered initially with the UNHCR," Citizenship and Immigration spokeswoman Nancy Caron told The Huffington Post Canada.
Single men "identified as vulnerable due to membership in LGBTI community" are considered priority refugees eligible for government sponsorship.
"Each decision is made on a case-by-case basis on the specific facts presented by each person," she said.
Caron declined to share additional details about how officials will make their decision to "ensure program integrity."
UNHCR and screening sexuality, need
According to a document from the United Nations High Commissioner for Refugees (UNHCR), applicants are encouraged to explain their cases "as openly as possible" including disclosure of their sexuality.
Ariane Rummery, a senior UNHCR communications officer, told HuffPost Canada the agency strives to make its reception and registration facilities safe and accessible.
"UNHCR does not force anyone to self identify, but seeks to provide a safe environment in which refugees can receive information, assistance and advice as needed," she said.
"UNHCR does not force anyone to self identify."
Information collected by UNHCR officials factor sexuality — if it's disclosed — as a consideration in assessing a refugee's application for resettlement. Officials run through checklists in a four-step process, including an interview.
"Questions about sexual orientation and gender identity are conducted in a sensitive manner, focusing on experiences and fears of harm and shame rather than on sexual experiences," reads a LGBTI resettlement assessment tool for UNHCR officials.
After the interview stage, refugee applicants complete a resettlement registration form that includes medical examination results and other biometric data. It's after this stage that a resettlement country is selected and if Canada is picked, the file is transferred to the appropriate immigration officials.
Amnesty: 'Profiling' not OK
According to Human Rights Watch, Syria has a long history of killing gay men solely on the basis of their sexuality. There's a legal statute in the country that allows for gay men to be sentenced to three years in prison for "carnal knowledge against the order of nature."
In an op-ed for the Washington Post, Human Rights Watch's Graeme Reid says gay men can face a double-edged sword in Syria in being targeted by both militant groups and the Syrian army, as well as being rejected by their family.
A report from CBC News on Sunday leaked details of a national plan that suggested lone men would be lower in priority compared to women, children, families and those who identify as LGBTI. The revelation prompted Amnesty International to accuse Canada of "profiling."
"There are many single men apart from LGBTI individuals who may be vulnerable. For example, those with public profiles like journalists or human rights defenders are at risk," Amnesty refugee campaigner Gloria Nafziger wrote Tuesday.
Later, Liberal officials clarified that single men are eligible for government-sponsored resettlement in Canada if their life is at risk because of their sexual orientation. They may also come to Canada if they are privately sponsored.
On Tuesday, the federal government revealed additional details about its plan to resettle 25,000 Syrian refugees before the end of February 2016.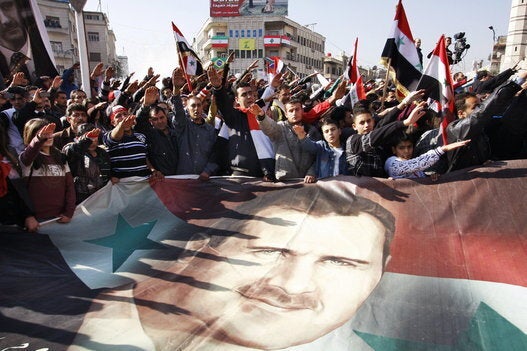 Canada's Response To Syria Refugee Crisis Since 2011
Popular in the Community