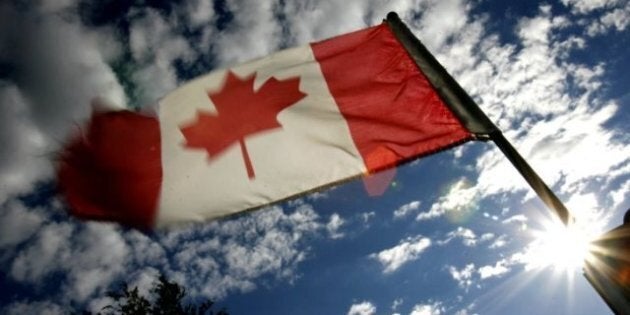 The Conservative government's recent decision to use Canadian development dollars to subsidise the activities of the extractive sector is troubling. Under the direction of its new Minister Julian Fantino, the Canadian International Development Agency (CIDA) is, shockingly, changing its focus from poverty reduction to promoting Canadian extractive industries abroad.
During a recent speech before the Economic Club of Canada, Minister Fantino said that from now on, CIDA will be "in the business of building Canada's markets for the future" and "creating an environment where the (extractive) industry on its own can achieve success."
This is not the business of CIDA. Under the Official Development Assistance Accountability Act, Canadian international development assistance must contribute to poverty reduction, take into account the perspectives of the poor, and be consistent with international human rights standards. Unfortunately Minister Fantino's recent announcement makes it clear that Canada is on the wrong track, and CIDA is straying significantly from its mandate.
Economic growth is essential for sustainable poverty reduction. But not all economic growth is sustainable or leads to sustainable poverty reduction. The private sector can contribute to international development, but we are deeply concerned by the approach the Conservative government is taking to its public-private partnerships. CIDA's focus should be creating the best conditions for development for local communities, not for Canadian industry. It matters who is in the driver's seat. Unlike Minister Fantino, we do not think extractive industries are the most appropriate partners for our aid agency.
Canada has a responsibility to ensure we follow international best practices. This includes transparency and accountability measures as reflected in the International Aid Transparency Initiative, which Canada has signed on to, as well as the aid effectiveness principles outlined in the Paris Declaration and the Accra Agenda for Action, which have been endorsed by all donor countries. Yet Minister Fantino recently admitted to being unfamiliar with the Paris principles -- unacceptable for the person leading Canada's international development agency.
The shift in focus at CIDA comes on the heels of Conservative cuts to effective, experienced NGOs that have long delivered results on the ground. Unfortunately, the Conservatives are increasingly politicizing Canada's international development agenda by cutting funding to organizations like KAIROS or Development and Peace that are critical of the government's policy, or telling NGOs in developing countries that the best way to access Canadian aid money is to partner with Canadian mining companies.
The shift in priorities at CIDA also means that NGOs are waiting long periods of time -- sometimes over a year -- to find out if their worthy projects will receive funding. For example, the recent announcement of the creation of the Canadian International Institute for Extractive Industries and Development was clearly fast-tracked, while other CIDA programs, such as the International Youth Internship program and the Canada Fund for African Climate Resilience, are still awaiting funding announcements nearly a year after the original call for proposals.
The Minister's inaction on these files, and his recent comment that "we do not subsidize NGOs," are signs of further deterioration of the relationship between Canada's traditional civil society partners and a Conservative government that insists on attacking them for ideological reasons.
The overall effect of the Conservative government's approach is counterproductive for Canada's reputation abroad. When Minister Fantino says that Canada's international cooperation is now about promoting Canadian interests, he is telling the rest of the world that Canada is no longer a real partner in development and that our international commitments come second to our economic interests.
Influence is the main currency in international affairs. With Canada's status on the world stage in decline, influence should be gained through working with partners on a common agenda, not by acting unilaterally with a view only to Canada's short-term self-interest.
With Minister Fantino's recent announcement, CIDA is straying away from what was once a clear and coherent vision for development assistance. While the private sector can play a role in development, CIDA's objective should not be to open new markets for Canadian businesses abroad. That is the mandate of the International Trade department. It is time for Minister Fantino to learn his file and assume real responsibility for Canada's development agenda.
Popular in the Community