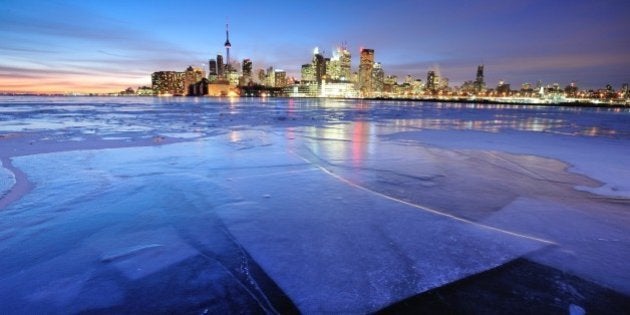 There has never been a more critical and opportune time to take control of Toronto's development plans.
Our city is in the middle of a development boom, yet we face a housing crisis.
We build high rises and infill town homes anywhere possible, and we build grand houses where sturdy bungalows once stood, but none of these are appropriate or affordable to middle income families. Young persons looking for their first rental, seniors who want to downsize, and lower income families who want a decent place to live cannot find affordable rent in the city.
We allow more and more lots to be used for new, high-density developments, but we don't keep enough of these plots to build green spaces, schools, community centres and other public facilities that are essential to well-functioning neighbourhoods and to the well-being of residents.
The province advocates walking and cycling to school, yet provincial laws and policies have enabled and promoted densification to such a degree that, in some neighbourhoods, there is no room for students in their the local school. Instead, they have to be bussed or driven to more distant schools.
Section 37 of the province's Planning Actgives municipalities flexibility to permit taller or more dense developments in exchange for cash from developers for facilities, supposedly to permit better city-building. But instead the section makes planning ahead impossible, removing predictability and making city building reactive rather than proactive.
Despite these grim realities, there is still the opportunity to do better for our city.
In fact, we are well-positioned to build a beautiful city that is vibrant, inclusive, and more mindful of the environment.
We are still in the midst of a development boom. There is great momentum in building transit. Most folks finally acknowledge that, when it comes to housing and income inequality, inaction is more costly than supporting our neighbours.
We also have a new mayor. This mayor has the ear of big business, is friendly to and is liked by developers, has the backing of conservatives and the hopes of liberal and progressive residents alike. He has also said that he wants to make progress when it comes to decent, affordable homes for lower-income residents.
What can the new mayor and city council do?
They can ensure that the city keeps or buys a certain portion of available properties and converts them to appropriate public use. They can enact by-laws that require a percentage of all new development be geared toward middle-income and lower-income residents. They can ensure that people who live in affordable rentals are not ghettoized. They can make sure that development does not outpace infrastructure improvements.
Of course, there are and there will be challenges. But good governments attempt to overcome obstacles and do not succumb to them.
We, and our representatives at City Hall, will need to negotiate assertively with developers who benefit from our vibrant city. We will need to make development in the city part of the solution to our affordable homes and housing crisis.
We will need to engage the province in a long and serious discussion about the various planning laws and their impact on Toronto. We will need to advocate for change to the Planning Act, so that we can plan for the city that we want, not beg for the city that we can get from developers.
We will need to negotiate with each level of government. And then we will need to ask what we, Torontonians, are willing to give ourselves, especially when faced with provincial and federal governments that either don't have the money or won't give us the funding that we need.
These are all challenging obstacles, but if we don't find and implement the solutions now, we will lose the opportunity, just as surely as we are losing the physical space.
After all, we won't be in a development boom forever.