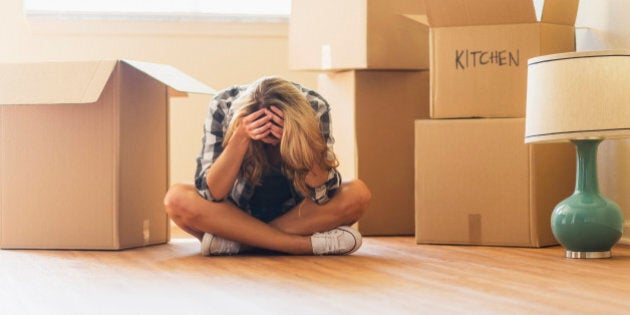 Written by Elisa Krovblit
Rental scams are an ongoing problem. They rely on victimizing people at a disadvantage -- new Canadians not familiar with rental rules and laws, first-time renters and generally those people who are trusting and/or unfamiliar with how scams are perpetrated. But rental scams are becoming more sophisticated, don't think it can't happen to you.
How are rental scams perpetrated? Knowing the different types of rental scams -- and the warning signs -- can help you steer clear of falling victim.
1. You can't see the apartment: This one is easy to spot, but it can be hard to manage if you are trying to secure an apartment in a location you are not yet in, but will be moving to shortly. It seems like a hassle to move to a new city and spend one to two months in temporary accommodations while trying to find an apartment, but demanding money for a place, sight unseen, is a very common scam. How do you know the apartment you viewed online is real -- or even available? Are those actual pictures or are they pictures the scammer took of another apartment or even stock photography? If out of town, find someone in town to visit for you.
You can do a search of the address to see if there are any listings on it. You might even try a reverse phone look-up on a directory website. Just type in the address and call the number of the resident that's there. They'd be the current tenant. They can tell you if the person you're dealing with is legit or not, and if they're actually vacating for the date you've been given for moving in.
And if you're in the same city and a landlord makes excuses why they absolutely cannot show you the apartment -- run! That's one of the biggest red flags of all. Even if renovating, they should have access.
2. Cash or wire transfer: You've never met the person but they like you and are willing to rent you an apartment on the spot. They ask for cash or a wire transfer. That's very suspicious. Without going through a bank there is no paper trail. Once the money is in their hands there is no way to follow it -- and with cash, there's no way to even prove you handed it over. Don't think a receipt will help, especially hand written. E-transfers, cheques and credit cards all leave a trail. Scammers don't want a trail because they want to disappear with your money. Don't give them the ability!
3. Informality: While there are still landlords and property managers that "Dig your vibe and have a gut feeling about you," most landlords and property managers want a little more certainty about you as a tenant. They want a lease, some contact info, a rental application, references and a credit check. With such a low vacancy rate at the moment, any landlord eager to get to your wallet without the business formalities is truly a big red flag.
4. Too good to be true: Scammers often prey on people's wants and needs. If something is too good to be true, it probably is. You should be aware of the price range and going rates for the areas you're searching. If you find something that is well below market value, ask yourself why. What other possible reason could someone have for giving you -- a complete stranger -- a break in market rent? Too nice, too big, too new for what the price is? Question it. This is the biggest warning sign in avoiding a scam.
5. The con: You go over to the apartment for rent and there is someone waiting there, as promised, to show your around. They seem nice, the place is reasonable and you want it. The person has you fill out forms and asks you for a deposit. In this con, the current tenant, who may be posing as a landlord, is the scammer, taking deposits from everyone that comes to see the apartment. They're likely behind on rent and planning to take off. They may even provide you keys or offer to sell you furnishings.
Follow HuffPost Canada Blogs on Facebook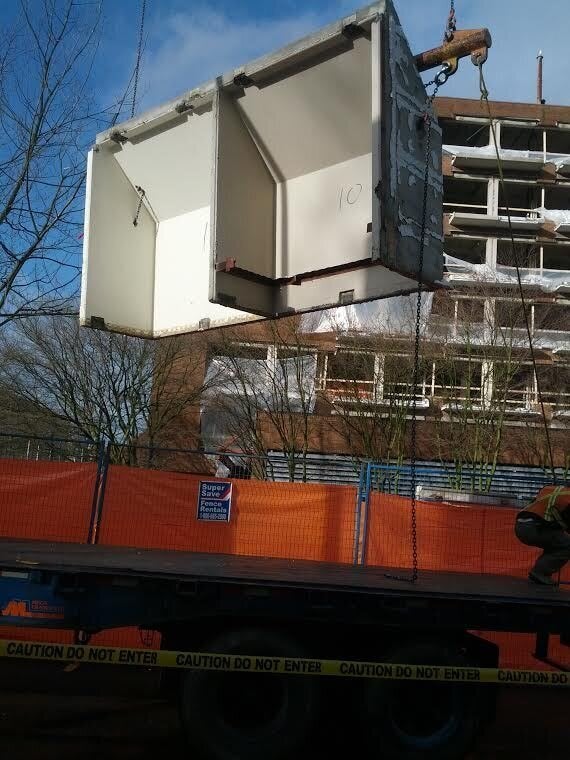 Vancouver Jail Into Affordable Housing