If you're new to the Elf on the Shelf tradition, you might be wondering how on earth your elf is supposed to arrive. Well, the truth is, Santa's little scout can arrive however the heck you like!
"Last couple of years ours arrives on the morning of [December] the first with a letter, advent calendars and perhaps another treat for something to do that day (gingerbread house etc)," one user wrote. "This year I'm making a North Pole breakfast!!"
"Ours arrive with a goody bag containing passport; sleigh licence, letter from Santa, Santa letter writing set, activity book and a small bag of sweets," another shared. "And they also decorate the children's bedrooms whilst they are sleeping the night before and bring the advent calendar."
Here we've rounded up more great ideas on how your Elf on the Shelf can arrive in your home. These creative ideas will certainly delight your kids.
With a special breakfast.
And of course, Christmas cheer!
Flip through the slideshow below for even more fun ideas.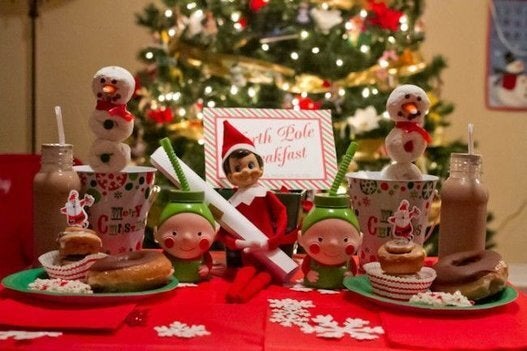 Elf On The Shelf Ideas For The First Day Back