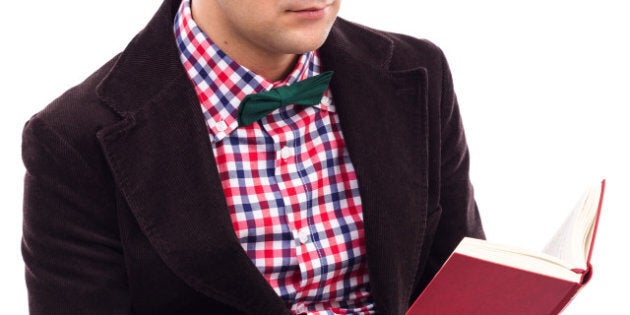 In a recent op-ed by Margaret Wente, The Globe and Mail's favourite lightning-rod commentator offers her take on what's behind the growing popularity of French Immersion in Canada.
Wente spends the article trashing the program and ultimately suggests that French Immersion should be rolled back to the status of a restricted luxury good to be enjoyed by a privileged, lottery-winning few. Most shockingly, Wente even negates the geographical location of Canada's capital city and insults both Franco-Ontarians and Franco-Manitobans by going as far as to write that Canadian students don't need French "unless they live in Quebec or New Brunswick."
While certain French Immersion programs are not delivering on their full potential, I think most fair-minded Canadians will be rather confused by Wente's inability to recognize that many of its short-comings are consequences of politicians and policy makers failing to fund the program in a way that keeps pace with demand, and that the challenges she points out actually stand as strong reasons to direct more resources towards French Immersion education, rather than restricting or reversing its expansion.
Beyond that point, however, I'd like to use my own story to draw attention to the immensely positive side of what can happen when parents who believe deeply in the Canadian dream are determined to have their child placed in French immersion, and commit to supporting that child through the program's challenges, good and bad.
My mother and father are immigrants from England and Jamaica, respectively. They arrived in Canada as children. My parents were never married. Before they turned 19 they already had my older sister. I was born just over three years later when my parents were 22 years old.
Barely adults and with three kids by the age of 26 (having added my younger brother to the mix by then), my parents bobbled back and forth from being on social assistance to being working poor. We grew up in social housing in various corners of the Greater Toronto Area, finally settling in the Mississauga neighbourhood of Malton, which for the last 20 years has mostly been known for its high density of immigrants, poverty and violent crime.
In a fight against the momentum of generational poverty, my parents deployed different strategies with me and my siblings so that we would not have to grow up restricted to the world of narrow and depressing options that were surrounded by in our troubled neighbourhood.
For me, they decided that French immersion would be my ticket out: I thank God every day for their foresight and wisdom.
Instead of leaving me to attend under-resourced schools where the overwhelming majority of my classmates would have been from the same impoverished and marginalized neighbourhood, because the vast majority of kids in the French immersion programs in Bramalea were bused in from some of the richest and poorest neighbourhoods around the area, I was afforded the invaluable experience of learning in classrooms that featured a rich tapestry of cultural, ethnic and most importantly, socio-economic diversity. While our home lives differed markedly, at school my classmates and I were united in our enriching pursuit of a French language education.
I will admit that despite being awarded a Certificate of Bilingual Studies upon graduation, I didn't graduate as a fluent French speaker -- it was mostly just the kids with a French-speaking family member or those whose parents could afford added private tutoring that did so.
However, my French immersion education prepared me for not only the intellectual challenges that awaited me at the University of Toronto where I did undergraduate studies, but also allowed me to develop the confidence to believe in my ability to succeed in university despite the fact that only a handful of my classmates did not come from exceptionally privileged, white schools and families. In one important sense, university was an extension of high school; just 60 times bigger, and 1000 times more Red Bull.
By the time I was set to graduate from U of T, my parents were ten years separated but still in better financial positions than when we were kids. However, although I amassed a healthy number of academic recognitions in undergrad, my parents were still in no place to help me cover tuition, books and/or living expenses at any English-language Canadian law schools.
Enter: McGill Law's bilingual, double-degree law program.
My French immersion education not only allowed me to get into McGill Law, but because it's a bilingual program, that same education was literally critical to successfully getting me through law school. Now, I find myself living in Ottawa, articling within the federal government and calling on my French language education every day, as the cases I work on often come from Quebec, and the default language in my office is French. In light of this, my parents are right to smile widely when they talk about the chance they took to put me in French immersion and push me to stick with it even when I wanted to quit.
Now, the next few months for many of the non-French immersion friends I grew up with will consist of: having and/or providing for their kid(s); continuing in the monotony of lower-skilled and often dangerous jobs that many have told me they can barely tolerate; and in too many cases, worse.
For many other important reasons but due in significant measure to my French immersion education, I will become licensed to practice law in Ontario in four months' time and am now planning to get married to my wonderful, perfectly bilingual fiancée who I met while in law school in Montreal, and whose Haitian parents also pushed her to pursue a mastery of both of Canada's official languages.
Mine is a story that stands as an emphatic defence of the expansion of and more robust investment in French immersion education in Canada. And no, my story is not the exception; rather it is one of the tens of thousands of under-told and underappreciated stories that demonstrate the extraordinary benefits and promise of a French Immersion education for children of all racial, ethnic, cultural and economic backgrounds.
Speaking as a young Black man born to younger, under-educated, poor, immigrant parents, I can only give thanks that the Margaret Wentes out there did not have a more credible or influential say on education policy when I was just a little Black boy more statistically inclined to being called a criminal, than being addressed as Counsel.