By the age of 34, I was somewhat of an expert on "types." I had dated them all. I have been like a casting director in my own dating show. As soon as I saw one characteristic that was categorized under a type that I wasn't looking for, I'd think, "He's just not my type."
There was the "good on paper" guy. He had the right job, came from a good family, wanted the same things out of life that I did.
There was the "bad boy," who, in my fairly conservative world consisted more of a non-committal guy who showered me with attention one day and ignored me the next (not the motorcycle riding, tattoo covered, rebel without a cause).
Then of course there was always the "nice guy," someone I could trust, who would always be nice to me, treat me well and probably be a great dad. The downside however, would be the passion that I had with the "bad boy" would be toned down. Or so I thought at the time.
During one of my bad boy phases, I was dating the quintessential unavailable, never-going-to-commit-to-me-for-real, bad boy guy. I was so wrapped up in the heat and the unknown that it was hard to come up for air. I knew I had to date other people just to get my heart out from the grips of this indifferent dude. We went back and forth for years and even though I knew it would not end the way I wanted, it didn't negate the fact that I had hope. But still, I promised myself I'd date other people.
That was when I first went out with Andrew. He was so nice -- too nice -- and I thought, this is not going to be exciting enough. He's a nice guy. And with my mind already made up, I figured that because there was no challenge, this wasn't a legitimate option. He called when he said he would, he made me feel like he actually wanted to be out with me -- how boring! So, I didn't return any of Andrew's calls and that was that.
Of course, the bad boy non-relationship ended, as it was always going to, and five years later, there I was, a single 34-year-old woman and completely exhausted from dating. I had given up hope that I would actually meet anyone that truly "fit." This is when a different kind of challenge came into my life.
My best friend, knowing me well and my love for games, put me on what she called "the 10 date challenge." I was to go out on 10 dates in 10 weeks and if I did, I won a steak dinner and if I didn't, I owed her a steak dinner. It didn't matter who asked me out, or who I was set up with, I had to go on 10 dates. I was up for the challenge and ready to go out with just about anyone.
And I did. After reaching my sixth date out of 10, I felt confident I was going to win. One day, I logged onto my dating profile and there, staring up at me, from nice guy land, was an email from Andrew. I remembered him, of course, and as his email sat in my inbox I thought, perfect, he can be number seven.
I set up a date with him, proud to be almost through my challenge and feeling no pressure to really connect since it was all part of a game. I went out with an open mind, remembering after all, he had been a "nice guy." As we sat through a couple of drinks, I realized, this "nice guy" was actually really funny and confident, but sweet and still genuinely, really nice.
After a bazillion dates, and what felt like a hundred years of looking for the right guy, I realized something. By not looking at this person through the lens of preconceived notions, typecasting, idealizing the wrong guy -- I saw a man who was funny AND confident AND he had my blood rushing to my head at dinner. Having true openness meant actually seeing this man for real.
Before the night was over, he asked to see me again. I was excited and nervous, but somehow he made me feel confident and secure at the same time. Our next date was even better. The more time we spent together, the more I realized just how hilarious he is and how smart and secure he is. Suddenly I found myself on my toes, not because of a game, but because I was falling for this person.
After four months, we moved in together and after six we were engaged. I couldn't believe that this guy, who I never thought existed, not only did, but also had been sitting across from me five years ago. He had the same sense of humour, the same sweet and caring personality, the same wit and charm. But I was too caught up in categorizing everyone I went out with to see it all blended together into this one guy.
I was lucky enough to be given another chance to meet him again. And because I was so focused on winning a steak dinner at the end of my 10 date challenge, I stopped worrying or thinking about which type of guy I was going out with and just got to know Andrew -- the right guy, as it turns out.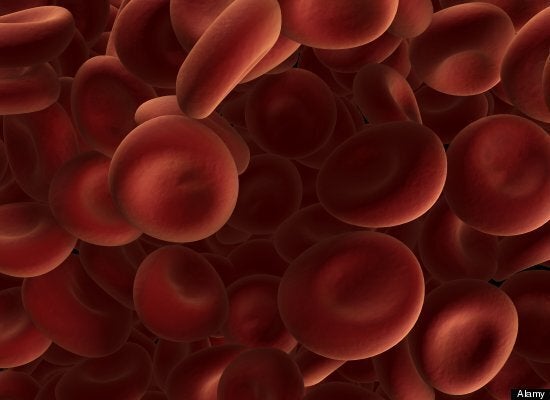 5 Health Benefits Of Orgasms