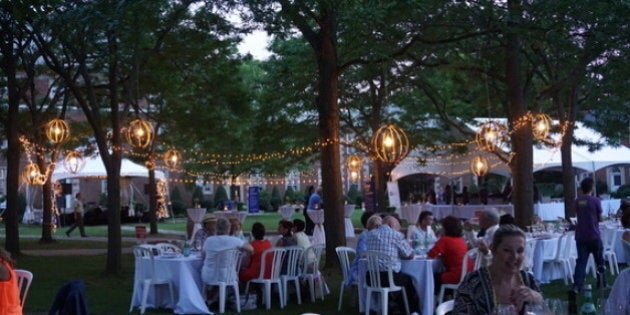 What kind of cool are you?
For a rookie chardonnay sipper like myself, I was eager to learn about the masterful combinations created in this wine style. And I believe that's the beauty of this event. It is open to the public and provides an opportunity for you to try a multitude of wines from around the globe. Moreover, it is rather surreal to be in the presence of the owners and winemakers themselves to answer your questions. They are whole hardheartedly passionate about their industry and the fruits of their labour. You learn first-hand about the grape's terroir as well as the philosophy of the winery.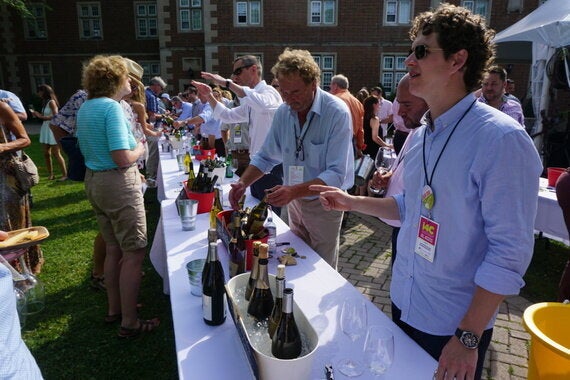 In one of the informative Taste and Talk seminars held at Flat Rock Cellars, it was here that I was able to luxuriate in the flavours of all the wines featured that day. This seminar allowed me to explore my personal preference in elements such as wine texture and body, varying degrees of oak aging, acidity, sweetness, and minerality. Indeed, it was a moment where taste buds could take flight and revel in favourite flavours. I soon learned that I prefer a well-balanced chardonnay that isn't overly fruity nor acidic and 40 50 per cent oaked.
For instance, if you desire a highly acidic chardonnay, give Adelsheim a try. Their Caitlin's Reserve Chardonnay (2013) carries a fresh fruit flavour but there's no nuance at all -- just a clean finish. The sharp acidity is an ideal wine to clear one's palate before another meal in a multi-course tasting.
Meanwhile, if you seek a robust oak finish with copious amounts of lingering body, then Bouchaine's Bouche de Beurre (2013) is your best bet. Greg Gauthier, Senior VP of Winery Operations notes its low amount of acid and sturdiness to stand up to rich foods.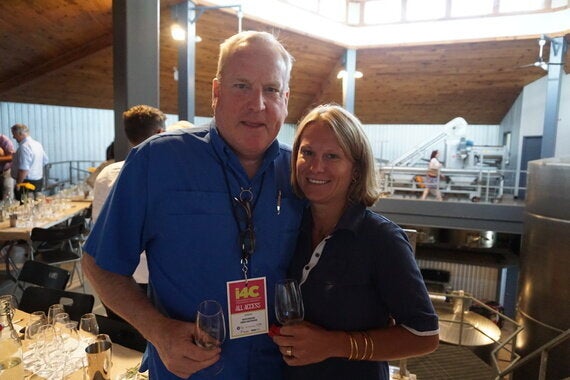 On the opposite end of the spectrum is Domaine Laroche whose head of fine wines, Sandrine Audegond, describes her Chablis Saint Martin (2013) with a light, thin texture and fresh lemon florals. It is not oaked and focuses on highlighting the minerality instead -- and she interprets the term as a vibration on the tongue, a saltiness.
If a crisp wine is your prerogative, then Vasse Felix's Filius Chardonnay (2013) is your ideal choice. Their chief winemaker, Virginia Willcock, describes the wine as tight and crisp with a visible fruit flavour. The acidity is mild and has an oaked and smokey finish.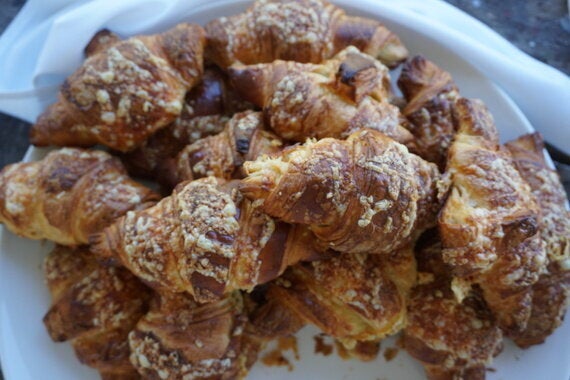 It wouldn't be a celebration without a succession of feasts to accompany the international wines. They highlighted the season's ingredients and showcased the talents of many chefs in Niagara-on-the-Lake. Best of all, it was an opportunity for attendees to test drive many of the chardonnay varietals with the dishes served. There were slurps aplenty with freshly shucked oysters from Tide and Vine, smoked salmon lollipops from Fat Chance Smoked Salmon, as well as an elaborate family-style dinner featuring succulent wood oven roasted chicken marinated in oak aged chardonnay from Chef Ryan Crawford of Backhouse, cider smoked Yorkshire pork loin with Niagara peach, corn and chorizo ragout from Chef Jason Parsons of Peller Estate Winery Restaurant, and a vibrant citrus cured rainbow trout from Chef Justin Downes, Vineland Estates Winery Restaurant.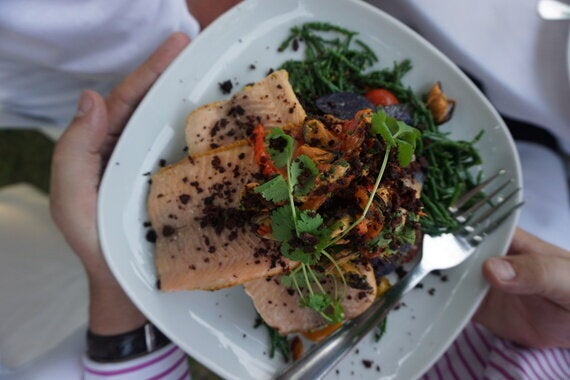 As evidenced from all the (tipsy) grins at the I4C celebration, chardonnay is a spirited wine not only for its alluring qualities but for all the individuals involved in the passionate and painstaking work to craft sumptuous sips for all of us to enjoy each year.
All photos courtesy of Tiffany Leigh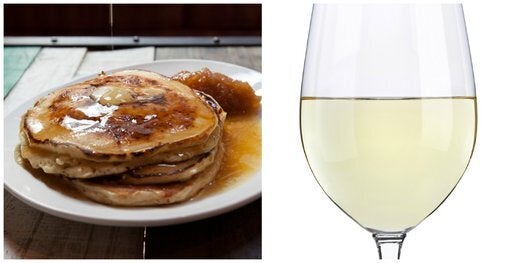 Brunch and Wine Pairings For The Ages
Popular in the Community