Behold, my "formal" living room -- the first room guests see when they arrive in my house, the room that makes my mother feel faint when she visits.
Inspired by American Girl and Barbie with a hint of retro Dora the Explorer and Strawberry Shortcake, this room is reminiscent of a Hoarders episode in the eyes of many.
To me, though, it's beautiful.
When my daughters were younger and we lived in a smaller house, I dreamed of having a playroom in the basement so I could shut the door, ignore the mess and minimize the noise. The finished basement was one of the main reasons the hubster and I bought our current house. When we moved in, I was ecstatic when we dumped the toys in the playroom. Problem was, our girls did not want to play downstairs.
They hauled their toys back upstairs and it didn't take long for them to take over our "formal" living room, which stood almost empty as I dreamed of buying some nice furniture to fill it. Five years later, that room serves as the community for about 10 18-inch dolls, several Barbies and an extended family of Lalaloopsy dolls. Admittedly, sometimes I walk by and feel slightly panicked at the chaos. I pause to imagine a newly-decorated, clutter-free room.
Then I remember what I love about the way that room is now.
I love how that room encourages my girls to continue to use their imagination and creativity. They've designed bedrooms, kitchens, schools, stores -- whatever is needed to accompany the storylines they imagine. They sew doll clothes and accessories in this room, make video trailers starring their dolls, cut cereal boxes into doll furniture, turn construction paper into doll food, purses, cell phones and laptops.
I love that our girls want to play in a room close to the hubster and me.
I love that I can stand in my kitchen and overhear their little voices giggling, talking, singing, negotiating and even fighting. I love the shared smiles the hubster and I exchange when we hear some of the "conversations" between their dolls. "Can you believe the Pats won the Super Bowl?" one of the dolls gasped recently.
Before I know it, their little voices will be memories only. Before I know it, they will head downstairs with their friends to our finished basement and shut the door and I'll have to pry it open to make sure I stay in touch with their teenage lives. Before I know it, I will have lots of time to redecorate this room and enjoy some quiet relaxation within its walls.
Truth is, I'm not ready for that yet. For now, my dream of a downstairs playroom remains unfulfilled.
And I couldn't be happier about it.
"I consider my room clean. You might not," says The Youngest, age 8.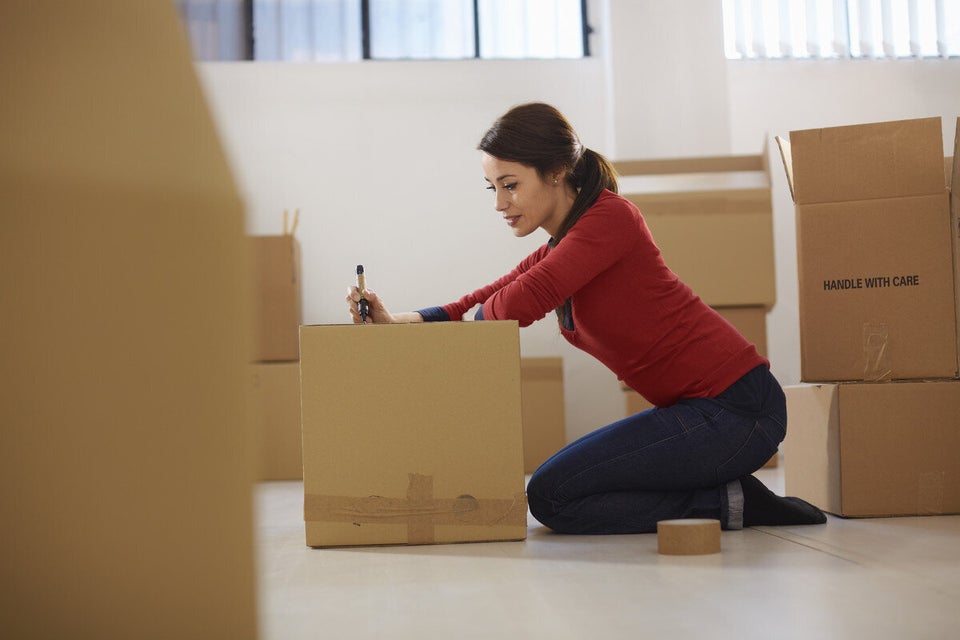 5 Tips To Declutter