I have tried a hundred times to describe what "getting sick" means to me. I can pull on science, data, facts and symptoms. I can tell you all about my anxiety, depression, panic disorder, obsessive compulsive disorder and agoraphobia. I can rip myself open and show you the scars of a broken heart and dreams lost. I can recount horror stories and failures, shortcomings and embarrassments. Most importantly, what I hope I can do is help you to understand what it is to "survive" a little better. To find that moment when you know you will triumph. There was a time I didn't believe it was possible. Then I learned to accept fate, to understand there is a better way, a new path.
I remember as a kid, thinking I had it all figured out. I had a great family, friends, and I was going to play for Team Canada. It was simple. I'd spend every day out on the street playing road hockey, every weekend at tournaments, and every moment in between playing any sport I could fit into my schedule. But hockey always had my heart.
Around the time I was in Grade 11, my mom ran for Member of the Provincial Parliament in our area and was elected under the Conservative government. I learned in a hurry what it meant to be a politician's daughter in a small town, and decided that moving to the anonymity of Toronto to graduate was in my best interest. It was a big year for me: I had made the transition from boys Midget AAA to women's hockey, I'd been named to Team Ontario for the Canada Games, I was carded as a Development player with Team Canada, and I was set to graduate high school with scholarship offers to several Universities and Colleges. Life was good, great even.
I graduated from Havergal College in 1998. I was playing in the Canadian Women's Hockey League (then National Women's Hockey League) and nothing could stop me, or so I thought. Months later, a car accident left me with a broken vertebrae. If there was ever a good time to break one's back, this was it for me. I had just finished my hockey season and according to my therapists, I had just enough time to get healthy again before my next Team Canada tryout. So I worked myself harder than even I knew possible. I still had a month before camp and I was good to go, and then everything changed.
I started to feel off. I never knew how to explain it in the beginning. It started in my chest, my heart would skip beats and beat so hard I thought it would explode. My throat would feel like it was closing; I couldn't get a breath in and swallowing felt impossible. I'd get pains in my stomach and chest. My arms would tingle and go numb. My head, I'd get this pressure and feel like I was going to faint. So I did what any normal person would do and I went to my doctor, and my doctor did what every normal doctor did and sent me to five other doctors.
I had a specialist for everything, they ran every test they could come up with and every one of them told me I was fine. Problem was, I felt so far from fine. My tryouts were weeks away and I couldn't even remember how to breathe.
I managed to get out to tryouts in Calgary in the following weeks, but it only took me a day to realize I couldn't do it. I sat with the coaches of Team Canada and explained that I didn't know what was wrong, but that I needed help. They asked me in that moment if it would help to know I had made the team -- they wanted me to play for Team Canada. It is one of the most memorable moments in my life, but I wish I could forget. The answer was no, I had to leave; I had to figure out how to live again.
It took me almost five years to learn that I knew nothing about mental illness and I had no idea where to go for help. It all felt pointless, there was no "reason" left. At that moment I knew I had a choice to make -- I could accept there was no point, or I could find a way to make a point. I knew there had to be more; more help, more resources, more support -- I just had to find it.
It took me a long time to get to a point of recovery. This is something I will never be complacent with. I respect my Mental Health and focus on being kind to myself in moments of doubt. I knew hopeless for a long time, and it's not a place I will ever allow myself to exist again.
A couple of weeks ago, at the RBC Run for the Kids, I stood at the starting line with tears rolling down my cheeks as I remembered how many times I felt like tomorrow wasn't coming. I watched thousands standing together for one cause, to support Sunnybrook's Family Navigation Project. I remembered wondering if I could ever learn how to live with a diagnosis that had felt more like a sentence for so many years.
The Family Navigation Project, which currently serves the GTA with hopes of provincial expansion, works to help families find their way through the mental health system. It took me far too long to navigate my way through what was then, a complicated and overloaded system. And unfortunately it has not become any easier. It is with the help of this program that families of struggling youth will be able to find the right help at the right time, while saving lives in the process.
I spend a lot of time now speaking to youth, parents and teachers about my journey and how I've come to live in recovery. The one question that has always left me speechless has been "where do I go for help?". I am so grateful that we are finally getting to a place where this question no longer has to go unanswered.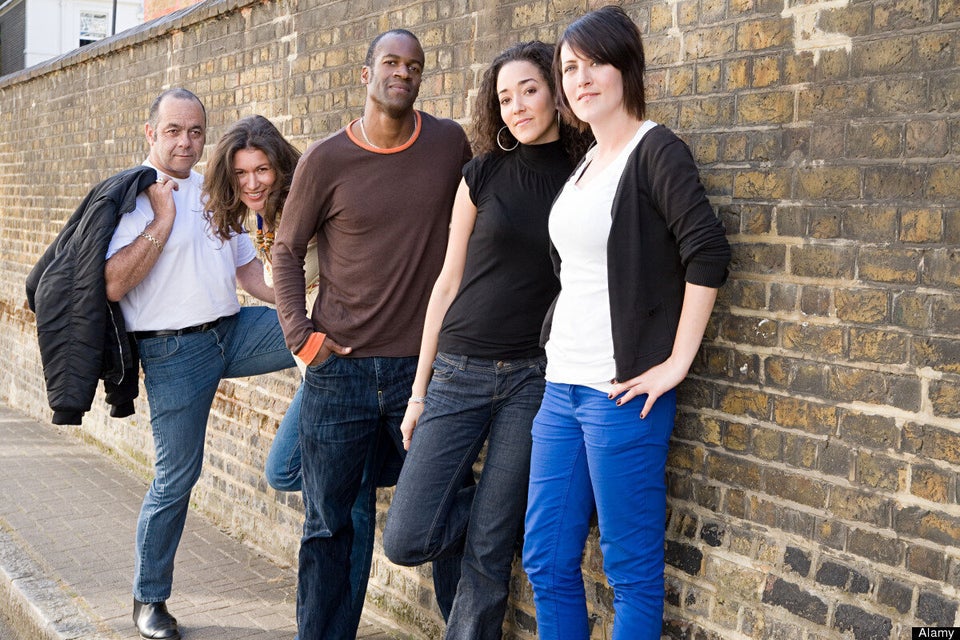 The Toll Of Mental Illness In Canada