Recently I had an awesome opportunity to go to Australia and speak about GMOs for the Uplift Festival. This was my final speaking engagement for 2013, and it was an amazing way to end the year.
Uplift is a festival where visionaries from around the world come together over the course of four days, and share their words of inspiration, spirituality and unity to find solutions for our global crisis.
After our 23-hour flight, it finally hit me. We're really here. My life may be changed forever.
We then boarded a small bus. Here I met a 16-year-old girl from India named Niti who is a poet and writes about nature. The second I met her I knew we'd become best friends. Two hours later we arrived at Mullumbimby, which is about 30 minutes from Byron Bay. This is where we would be staying. Bharat, the founder of Uplift, owned this cute little cabin and was kind enough to let us use it.
I honestly thought that I was in heaven! There were beautiful cockatoos, and colourful parrots flying over our heads. The view all around us was gorgeous, filled with mountains, and rolling hills.
As we went to go meet the others guests, it was fascinating learning about all of these incredibly interesting people who had come from around the world from places like India, Canada, Tibet, Australia, U.S. and many other countries. It was so inspiring and motivating being around people who are on a mission to make a positive impact on the world.
As I was walking down to meet everyone, I saw them -- my mentors! The people who would motivate me to continue fighting for transparency, our freedom of choice, and the labelling of GMOs, were sitting on the grass a few feet away! For me, Dr. Vandana Shiva, Dr. Mira Shiva, Jeffery Smith, and so many more, symbolize the vision of hope for a better, and more sustainable future. I was particularly excited about meeting Dr. Vandana Shiva because she is considered one of the seven most inspiring and influential women in the world. She's also a Quantum Physics Scientist with a PhD in Nuclear Physics, a philosopher, author and a powerful activist for the Seed Freedom Movement.
I also met so many other fascinating people. Kirk Nugent, a passionate author and poet working with inner city kids to help them find their purpose in life. Thirteen-year-old Xiuhtezcatl Martinez who runs the youth portion of Earth Guardians, a true leader and activist who is fighting hard for all of us and for the environment. Dr. Patch Adams, who is probably most commonly known from the movie Patch Adams, played by Robin Williams. He is a medical doctor, clown, and a social activist. Dr. Bruce Lipton, a stem cell biologist and best-seller author. Thirteen aboriginal grandmothers from around the world. Tibetan Monks. Satish Kumar, a former Monk, now a peace and environmental activist. This man walked an 8,000-mile journey for peace from India to America via, Moscow, London, Paris -- without money! There were so many incredible speakers and youth activists, I could go on for days!.
It was so refreshing to be around other like-minded youth who believe you are never too young to change the world! Although leaving Uplift was hard, we all left with a strong sense of connection and purpose. We will all continue to move forward with our goals of changing the world for the better, but now we will all do it together! We are all going to work for a more beautiful and sustainable planet, because as Rupert Stevens said "Always leave the earth better than you found it!" That is what I live by, and as I always say, "One planet for all. All for one planet!"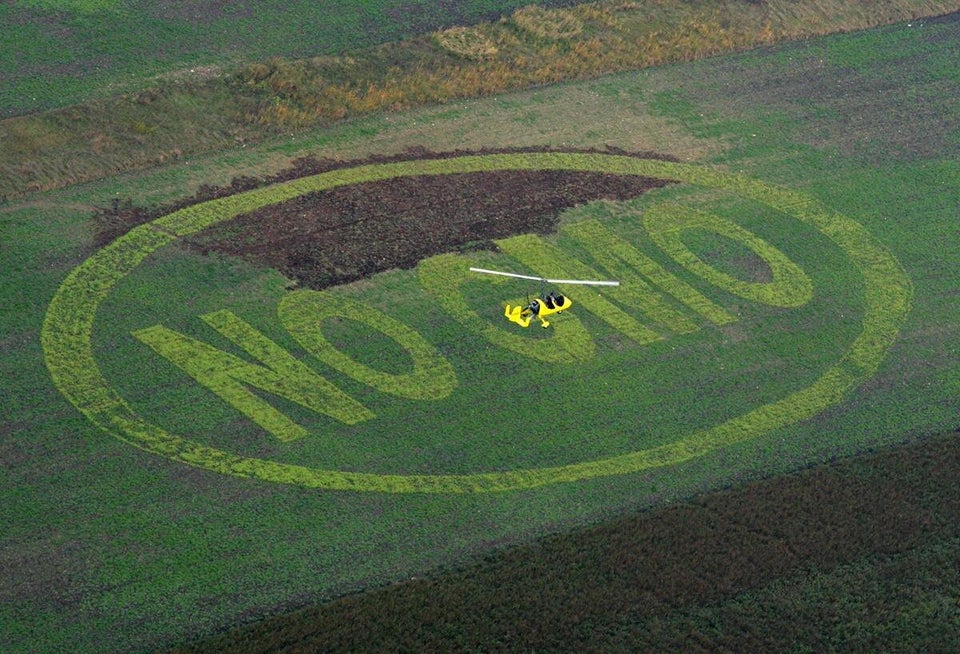 GMO Protests