I thought it was a far-fetched concept that hurling myself down a mountain at 140 kilometres per hour would be a skill that could transfer into the classroom and, later on, to the corporate world. I was wrong.
Even now, six years after calling time on my professional skiing career I'm amazed at how many transferable skills a professional sports career has given me. The lessons I've learned through almost 30 years of winning and losing, of overcoming obstacles, of setting goals and working to achieve them have become the backbone to who I am, and have been essential in forging a path beyond the piste.
From an early age, skiing was my life -- from competitions in my youth, to spending over 13 years on the world stage. During that time I was fortunate to be able to represent Canada at three Olympic Games in Alpine Skiing. However, like the majority of careers in competitive sports, this vocation was short-lived -- at least in comparison to jobs in other industries. I did my best to prepare myself for when that day arrived.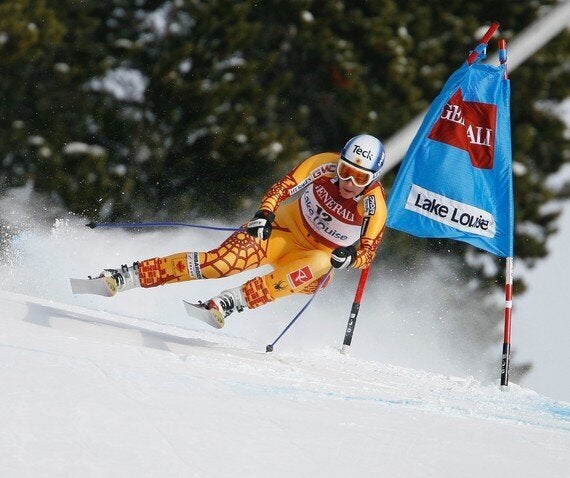 One thing I had learned through years of competition was to make the most of the opportunities that were presented to me. It also enabled me to fully appreciate the importance of mentors in my life, who had given me tough love and challenged me to be thirsty and ambitious. I wanted to be able to pass both opportunities and guidance on to others. These ideals gave me the inspiration to launch my own Youth Foundation, leveraging my status and success to raise funding and provide support for young people wishing to pursue sports, arts and education.
Despite the success of this, when I retired from the slopes at the ripe old age of 30, even with nine World Cup podiums under my belt, I didn't know what I could offer to society or how I could offer it. One of the hard realities of retiring so young from such a competitive industry is that your personal identity is often so intertwined with your professional personality that it's hard to separate the two. I found myself asking "who am I, if not the skier?" It was like starting from scratch.
Through Alpine Skiing, I had been given a gift and opportunity which would guide me for the rest of my life. I knew what it was like to work towards something I was passionate about, and was keen to ensure I continued to do so.
One thing I did know was that I wanted (and needed!) to advance my education. My first reality check came when I enrolled at the University of Calgary as a sophomore. I was 30, my peers were 19. I had a car, a home and no debt, they bunked in the dorms, joined frats and believed that a student loan was free money. Needless to say it was hard to connect with those around me. Even my professors couldn't quite get their heads around teaching a local Olympian. My breaking point came when, during a study group session I was asked by a chaperoning parent for my autograph. At that point I knew I needed to be surrounded by people who related to me. That is when my focus shifted to an MBA.
There is a disconnect between what an athlete believes their "transferable skills" to be, and what these actually are.
I've never really done anything in my life alone -- taking care to surround myself with teachers and people who believed in me, to continually encourage me to the think outside the box. Where I got lucky is that whenever I reached a crossroads in life someone took a chance on me. From the outside looking in, the glitz and glamour of professional sport is what often captures the eye, leaving the years of invested blood, sweat and tears quickly forgotten and unappreciated. But it's those overlooked moments that are often the most important parts of defining an athlete.
Imperial College Business School saw and valued those elements in me, and took a chance. It was the best thing that could have happened. My teachers and peers opened my mind, respected my opinions and valued my contributions. This alone gave me the confidence to believe in my abilities, see that I could be a leader after sport.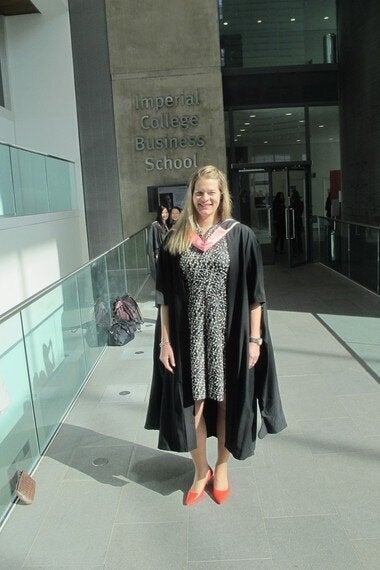 This didn't happen overnight though. I remember sitting for weeks on end in class, mute -- a very hard concept for me. I couldn't quite figure out how to add value to the conversation. Would people think I was a dumb jock or that my experiences and thoughts didn't count? It took time and support to understand that this was not the case.
There is a disconnect between what an athlete believes their "transferable skills" to be, and what these actually are. My experiences at business school made me realise that everything that I did as an athlete was just as relevant as what my colleagues had achieved within their own industries. Sportspeople are also business professionals from day one. We are tasked with building and maintaining a brand and reputation in ourselves, in selling our abilities and competencies to potential sponsors, in developing a business plan and meeting goals and targets, all alongside the mentality to cope with extreme successes, and failures.
Sport is so much more than what happens on the pitch, piste or arena. It is more than just a result, more than fitness or brawn. It is about the skills, values and behaviours you develop. This is where my mentors -- both within and outside of Imperial came in: both empowered me to recognize I could become a leader after sport.
My MBA enabled me to land an amazing opportunity with BP in their Future Leader Program which, over the last three years has enabled me to work in London, Shanghai and San Francisco. I can promise you that this naïve girl from Canada never even thought such a career could be a dream, let alone a reality.
Sport is a life tool with the power to change lives, unite societies and make a difference, but beyond the confined walls of sport the human potential of an athlete is often, wrongly, unrecognized. We don't give up on graduates fresh out of school, so why should we give up on athletes post sport? It should be quite the opposite. Corporations need to tap into that potential, diversity and uniqueness in order to maximize human potential globally -- forward-thinking institutions such as Imperial College Business School are already realizing this -- but, ultimately it is the athlete that needs to lead the change and blaze the path ahead.
I've realized being an athlete is not the peak in life, but rather a peak, among many. I challenge every athlete to dream beyond their sporting achievements and realise their human potential -- it just may be the best thing that ever happens to them.
Follow HuffPost Canada Blogs on Facebook
Popular in the Community