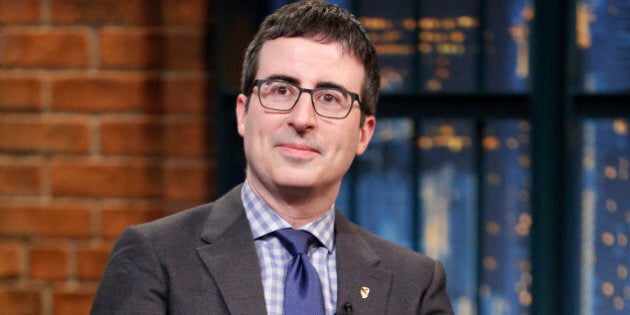 The Canadian news media are again proving to be a PR bonanza for a smart satirical comedy show south of the border.
Comedy Central, HBO and others have learned that all you have to do is insult Canada in any way and you're guaranteed free publicity from coast to coast to coast.
"It happened again Sunday night when John Oliver, on his HBO show Last Week Tonight, used the hacking of a sleazy Toronto-based website to deliver a line guaranteed to trigger a Canadian media knee-jerk: "Ottawa is a depressing, frigid shithole and always has been."
I watched the show, nudged my dog beside me on the couch, and said: That shit will hit the news sites first thing in the morning.
Sure enough, as fast as you can say, "Hello, sweetheart, get me rewrite," news outlets across the country raced to post stories with such semi-serious, quasi-journalistic leads as:
"In the wake of reports that as many as one in five residents of Ottawa were on the cheating website Ashley Madison, late-night talk show host John Oliver took to the topic of the controversial site and the residents of the nation's capital." (Toronto Star)
"Comedian John Oliver is taking the residents of Canada's capital to task for their alleged extra-marital affairs." (The Canadian Press)
"Ottawa the butt of a joke for something other than politics, or being boring? Believe it." (Ottawa Sun)
"Canadian news is yet again providing fodder for American late-night TV. But this time Rob Ford is nowhere to be seen." (CBC.ca)
"Ouch. Comedian John Oliver took aim at Ottawa and its reported love for cheating site Ashley Madison on Sunday night's episode of Last Week Tonight." (Huffington Post)
"Canada has, once again, become the butt of American late-night television jokes -- this time with the focus squarely on the nation's capital, aka 'the city fun forgot.' " (Global News)
Nearly all also linked to a clip of the show's 4:41 segment on Canada.
A more appropriate lead: Order HBO Canada right now, so you don't miss out the next time John Oliver fires a spitball at the True North.
A follow-up story should lead with: Damn. Chumps again.
This is not the first time Oliver has scored a publicity coup by sassing Canada since his show debuted last spring.
In June, he lampooned the audit of Senate expense claims: "Wow, hockey and fishing trips. This scandal couldn't be any more Canadian if public money was used to get Drake to drink maple syrup on Niagara Falls."
And last October, he made this pitch for Rob Ford's brother for mayor: "Doug Ford doesn't have a drug problem, he's just an asshole -- a non-chemically assisted asshole. So please, Toronto, I beg you, let us laugh at your asshole for another four years."
Cue the Canadian media. This lead is from the National Post:"As the city of Toronto prepares to elect a new mayor -- with, thanks to departing mayor Rob Ford's high-profile shenanigans, the world likely watching - comedian John Oliver has given the city's electorate some unlikely advice: elect Doug Ford."
Unlikely advice? Seems right on target for a comedian.
Oliver seems to be taking a page from the playbook of his old Daily Show crony, Stephen Colbert, in setting off the Canadian insult-detector, which, in turn, cranks up the publicity machine.
He managed to goad the mayor of Oshawa into a hockey bet, which Colbert won -- forcing the city to declare a Stephen Colbert Day in 2007.
When he did a bit on the loonie challenging the mighty U.S. dollar in 2012, Colbert railed against "our poutine-sucking, health-care-addicted nemesis to the north."
While the Globe and Mail's Report on Business website acknowledged the segment was "shtick" and called it "hilarious," it nonetheless surrendered hundreds of words and linked to a clip of a comedy show.
Dear American entrepreneurs: Want to make money fast? Set up a pirate network, with transmitters in places such as Calais, Maine, Plattsburgh and Niagara Falls, N.Y., and along the 49th parallel from North Dakota to Washington state.
Start sniping insults across the world's longest undefended border.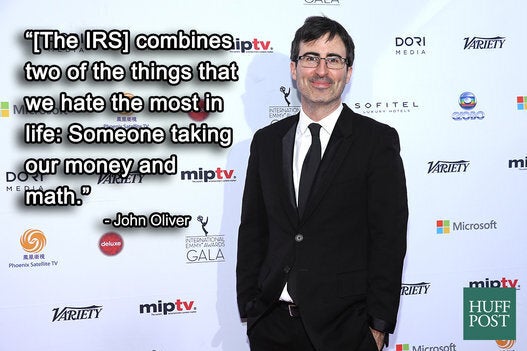 John Oliver Quotes