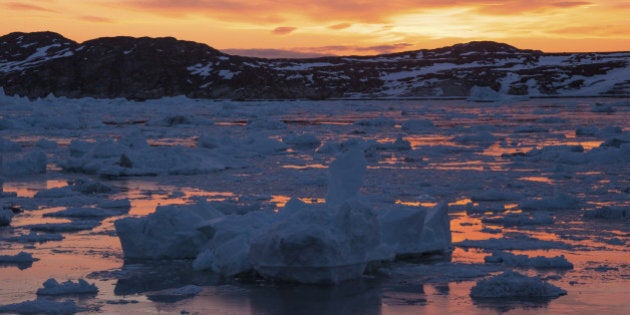 I'm grateful to have spent the last four days in Arviat, Nunavut (Northern Canada) participating in a fascinating roundtable dialogue with Inuit Elders from across the territory about maintaining their traditional culture in a rapidly changing world.
Only reachable by air and snowmobile, this small hamlet along the Western coast of Hudson Bay originated as a Hudson's Bay Company trading post back in the 1920s. With a population of almost 3,000, it is now considered by many to be Nunavut's second largest community.
The predominantly Inuit hamlet boasts beautiful weather, striking marine mammals and wildlife, including: beluga whales, caribou, arctic fox, wolves, polar bears and snow geese, amongst others. Little known in the past, Arviat was put on the map in the past few years when it won a World Travel and Tourism Council Award and founded it's own youth-run television station, Arviat.TV.
The dialogue was spearheaded by several of Nunavut's Elders in partnership with the Arviat Wellness Centre and the National Collaborating Centre for Aboriginal Health (NCCAH) based out of the University of Northern British Columbia. It was designed as part of one of the final pieces in a publishing project documenting the core beliefs, values and social systems of the Inuit culture for future generations as a book called: Inuit Quajimajatuqangit - What Inuit have always known to be true.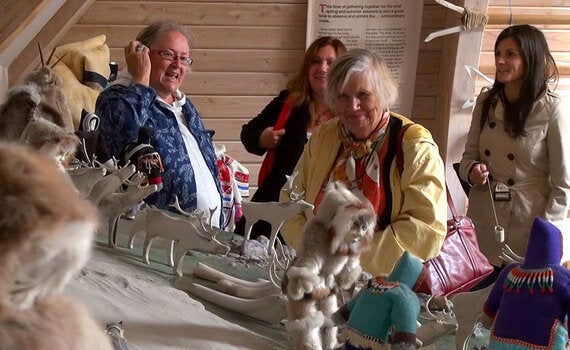 From left to right: Shirley Tagalik from the Arviat Wellness Centre, Lisa Wolff with UNICEF Canada, the Honourable Landon Pearson and myself at the Arviat Visitor's Centre. Photo credit: Jamie Bell, Arviat.TV.
The funding for this project was endowed by the Arctic Inspiration Prize (AI). Also known as the "Nobel Prize of the North," AI is a fund that recognizes and encourages teamwork and collaboration among diverse groups and organizations, from north and south, in addressing the causes and issues of importance to the Canadian Arctic and its Peoples. One to five prizes totaling $1 million CAD are awarded to groups and organizations each year. The writing project was awarded this prestigious prize in 2012.
At its core, Inuit Qaujimajatuqangit (IQ) describes Inuit worldview. It is a holistic way of living in an increasingly interconnected world and is based in four big laws or maligait (detailed below). Teachings range from very simple lessons, like how to sew and take care of one's family, to age-old wisdom, which reveals that happiness comes from serving others and having a good heart.
Bringing together Inuit Elders from across the territory, the roundtable discussion included: Atuat Akittirq from Igloolik, Alice Aliyak from Kugluktuk, Rhoda Karetak and Louis Angalik from Arviat. It was also an honour and privilege to participate alongside the Honourable Landon Pearson, UNICEF Canada's Lisa Wolff, as well as Shirley Tagalik from the Arviat Wellness Centre and Donna Atkinson from the NCCAH, both hosts of the event.
Almost completely documented in Inuktitut -- and passed down as an oral tradition -- IQ is in critical threat of being lost for the next generation if something isn't done very soon to capture the ancient teachings. With very few still alive who are knowledgeable of this belief system, the writing team has mourned the loss of 50 per cent of the project's Elders in the last two years (which is incidentally when the writing of this book began).
With that said, keeping IQ alive is not only important for Inuit youth to be able to maintain their culture, but it's also of critical importance for preserving an ancient wisdom that could be of benefit to the world at large.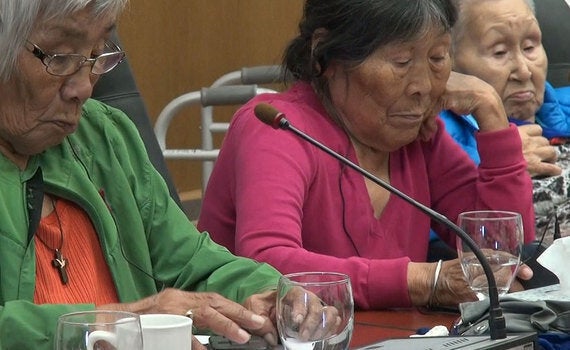 From left to right, Inuit Elders from the three regions of the territory: Alice Aliyak from Kugluktuk, Atuat Akittirq from Igloolik and Rhoda Karetak.
In an excerpt from the first draft of IQ, the Elders share how living a good life becomes possible for all people when one adheres to "the four big laws." These include: always working for the common good and to not be motivated by personal interest or gain; living in a respectful relationship with every person and thing that one encounters; maintaining harmony and balance throughout; as well as continually planning and preparing for the future (future being several generations on).
Within this context, there are several key concepts that are paramount to healthy, happy living, a few of which include: Piliriqatigiingniq, the concept of working collaboratively; Pijitsirniq, the concept of serving society and putting others before ourselves; Inuuqatigitsiarniq, stressing the importance of living together as a harmonious community; Tunnganarniq starts from being respectful of all living things -- directly translating to being open, welcoming and inclusive; and Aajiiqatigiingniq, striving to develop one's skills to better live in harmony with the community.
While the ancient Inuit Qaujimajatuqangit knowledge system has served as the guiding force to "live a good life" in the North for thousands of years, it is clear that the simplicity of IQ's key messages are imminently accessible to the rest of Canada, and the world. As the Elders' generation fades into time, it's critical to continue finding new and creative ways to share this precious knowledge system for future generations to come.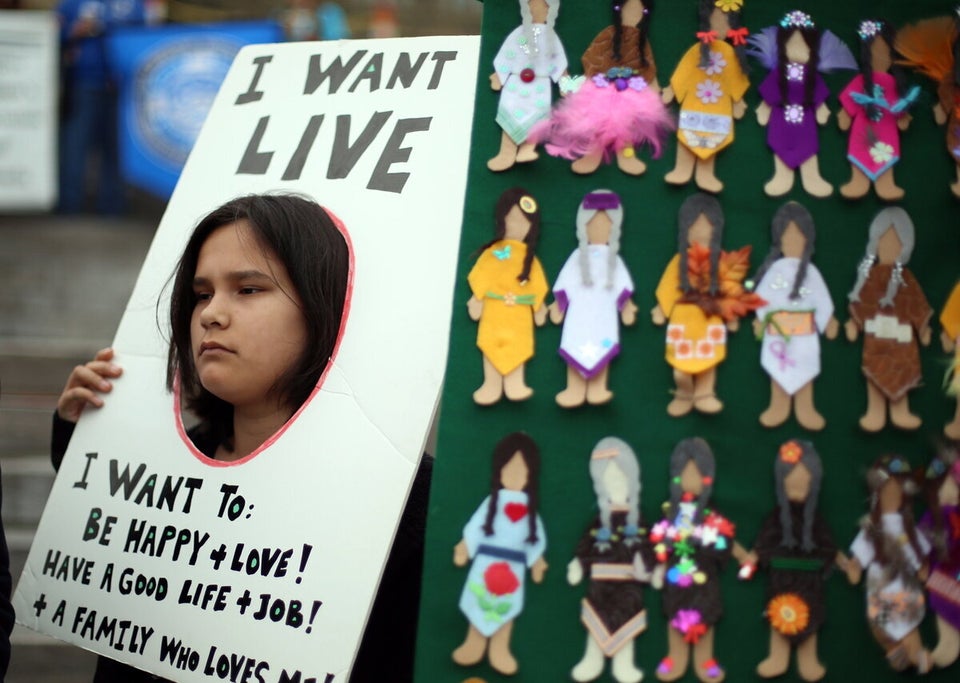 Protests For Missing, Murdered Aboriginal Women
Popular in the Community