On this day in 2009 I and a few other online activists worked an intense and thrilling 16 hours to publish live updates on Persian2English about mass opposition student protests in Iran. It was National Student Day, or as the Iranians call it, 16 Azar. This year the Iranian calendar caused 16 Azar to fall a day earlier, but there were no signs of opposition protests in Iran yesterday.
National Student Day is an important day not only for students but for many freedom-seeking Iranians. The day reminds us of resistance against dictatorship and suppression in Iran for the past six decades.
The student movement in Iran, a non-violent movement, stands out from other student movements around the world because it extends beyond student rights issues. The Iranian student movement struggles to obtain freedom and democracy for the overall Iranian civil society while resisting dictatorship. Watch student activist Bahareh Hedayat in this video talk about the role of the Iranian student movement. She has been in Evin prison since her arrest in December 2009. Bahareh is sentenced to a total of ten years in prison.
Student Day gatherings became an annual occurrence at post-secondary institutions in Iran following the murder of three University of Tehran students in 1953. However, after the 1979 revolution, the gatherings were largely suppressed by the Islamic Republic and it became nearly impossible to protest in public. It wasn't until the early 90s that Iranian students began to speak out more.
During Hashemi Rafsanjani's presidency, starting in 1989, the number of universities in Iran increased. With the election of Mohammad Khatami as President of Iran in 1997, the activities of the student movement in Iran vastly grew. Once Khatami was elected, freedoms for students increased and the suppressed university atmosphere became more open. As a result, demands for human rights became a main component of the student movement in Iran. And, since students were generally known to be open minded, their overall influence played an integral role in modernizing civil society.
Prior to his election Khatami was considerably lesser known by the general public, since newspapers in Iran were controlled by Ali Khamenei's regime and were only permitted to publish information in favour of Iran's political right. Khatami and other leftist regime members in favour of reforming the system were given one outlet to express their ideas, a newspaper by the name of Salam, which was shut down by Khamenei's regime in 1999. Arguably, students played the largest role in Khatami's presidency. Without Iranian students Khatami would probably not have gained the popularity he did.
In July 1999, Khamenei's regime attempted to blow out the flames of student protests by attacking dormitories at the University of Tehran and the University of Tabriz. Numerous students were murdered and many more were injured, threatened, arrested, and tortured. Ahmad Batebi, a student whose famous picture holding a bloody t-shirt was published in the Economist magazine, was among the students arrested, imprisoned, and tortured.
Though Khamenei's regime was able to suppress students and slow down their activities it did not succeed to quash the movement. Iranian students continued to work toward reaching their demands for freedom and democracy.
Regime agents in 2003 waged a second attack on dormitories in Tehran's Allameh Tabatabaie University and other post-secondary institutions across the country. Students were once again arrested, imprisoned, and tortured.
When Mahmoud Ahmadinejad assumed the position of President in 2005, the suppression of students became more intense. His government made great attempts to stop student activism by forcing university groups to halt to their activities. Arresting and torturing students and banning them from their education became a regular occurrence.
The student movement is one of the main powers that went head to head with Ahmadinejad's government and refused to bow down to the violent suppression. For example, when Ahmadinejad had visited Tehran's Amirkabir University in 2006 to deliver a speech, students protested his presence by setting his picture ablaze. Student supporters of Ahmadinejad (mainly members of the Basij militia) retaliated by physically beating the protesting students.
Following the 2009 rigged Presidential election, university students played a major role in campaigning for reformist presidential candidates, Mir Hossein Mousavi and Mehdi Karroubi. Iranian students brought a certain excitement and positive energy to the campaigns, which caused a significant portion of the Iranian civil society to support Mousavi and Karroubi.
The growing influence of students moved Mousavi and Karroubi to deliver their campaign speeches mainly at the universities. It was the students who would decide the topics addressed in the reformist presidential candidate speeches, including women's rights and ethnic minority rights. Though taboo, Mousavi and Karroubi were obliged to address these issues or they risked losing their core support. With the help of students Mousavi and Karroubi quickly gained widespread support from the Iranian civil society.
Students were the main power that helped establish what came to be known as the Green Movement following the results of the election. Slogans that were heard in public street protests in June 2009 and on originally derived from student chants, like "Down with the dictator" and "Political prisoners must be released."
As protests grew, Khamenei's regime became more threatened. Sadly, in June 2009, regime thugs once again attacked dormitories in a few universities, including the University of Tehran. Large numbers of arrests were made and students were murdered.
In July 2009, on the anniversary of the 1999 university dorm attacks, more protests took place. Khamenei's regime responded by making mass arrests and transferring numerous students to a detention centre by the name of Kahrizak. Numerous students were brutally tortured until they died, including Mohsen Rouholamini, Amir Javadifar, and Mohammad Kamrani.
By December 2009, most student activists who played an active role in the protests were thrown in prison. Since June 2009, thousands of students have been arbitrarily arrested. Today, more than 30 students suffer behind bars. Some of the students have been imprisoned for more than three years, while others are serving outlandish sentences in remote parts of the country, far away from their family. Some students are being held in cells with drug addicts and prisoners who have committed serious crimes, like murder.
Today, the arbitrary arrests of students continues, and it will for as long as a democratic system is lacking in Iran.
I call on university students and professors around the world to launch public campaigns at their colleges and universities in support of Iranian students. Let's rise together to be the voice of the voiceless.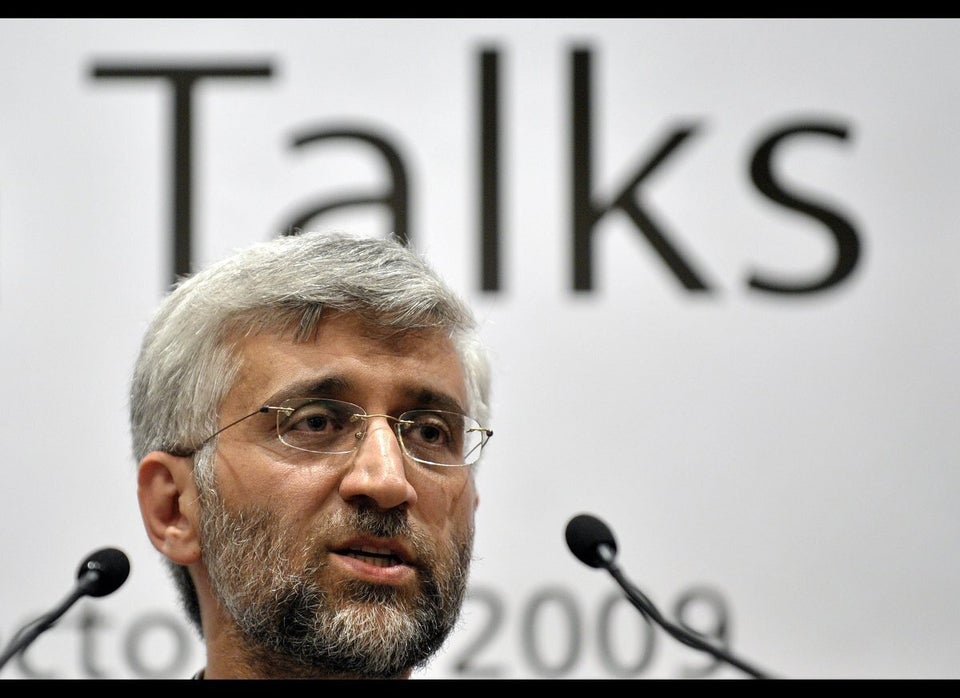 Iran's Nuclear Program
Popular in the Community