Rawan was just eight years old when she died last week. The cause of death: her uterus ruptured during sexual intercourse with her 40-year-old husband. It was their wedding night in northwestern Yemen.
Some of the world's leading minds such as the Elders -- respected statespersons including Archbishop Desmond Tutu, Kofi Annan and Jimmy Carter -- have devoted their energies to tackling the problem of child marriage. International campaigns have been launched. Yet every year, 14-million more girls under 18 are forced to marry.
How do we stop it? The best solution may come from girls themselves through girl-centred advocacy -- creating policies and laws that improve the lives of girls across entire nations, and letting girls themselves be the advocates for those policies and laws.
At 13, Emmanuella Manjolo lived in fear of becoming a child bride. In her native Malawi, nearly half of all girls are married before they turn 18; some are forced into marriage as young as 12. In November, 2011, Emmanuella was one of a group of adolescent girls who joined forces with a local organization -- the Girls Empowerment Network (GENET) -- to fight back against child marriage.
The girls shared their personal stories. Like Emmanuella, some feared being forced to drop out of school to marry. Others, who had already become child brides, opened up about the hardship and abuse they endured as too-young wives and mothers. Their stories were compiled into a documentary film, entitled, I Will Marry When I Want To. The girls brought their film to community leaders throughout Malawi's Chiradzulu district, pressuring them to take action. As a result of the girls' campaign, 22 villages enacted bylaws against child marriage, backed by stiff penalties for parents and village chiefs who allow such a marriage.
In May, Emmanuella stood before hundreds of politicians and development experts at a women's health and empowerment conference in Malaysia and told of how a small group of girls became advocates, improving the lives of generations of girls to come. Canadian NDP Member of Parliament Rathika Sitsabaiesan was in the audience. "In my home community in Scarborough, there's a lot of young girls I speak to that don't have that same hope and pride that I saw in Emmanuella's face," she later told us.
Girl-centred advocacy means giving girls like Emmanuella the support they need to be able to create change. "It's giving them advocacy skills and the ability to use their own voices," says Denise Dunning, executive director of the California-based Adolescent Girls' Advocacy and Leadership Initiative (AGALI), which provides funding and training for small organizations like GENET.
At the Social Good Summit in New York next week, AGALI will launch a new film project called Let Girls Lead, which invites girls around the world to share their own stories of inspiring leadership -- stories like this one from Liberia:
Liberia had no legal framework to protect its children. In 2010, the Liberian Parliament proposed a new Children's Law that would, among other things, outlaw child marriage and traditional practices like female genital cutting. When the law reached the Liberian Senate, however, it stalled. Senators refused to move the law forward -- until a group of adolescent girls forced them to take action. With training from AGALI, the girls became junior lobbyists. They phoned each Senator to demand a meeting. If a Senator refused, the girls staked out his car in the parking lot and confronted him as he was leaving work. The girls also attended every Senate sitting, glaring down on the Senators from the gallery and keeping the pressure on with their constant presence.
Their tactics worked. The girls rallied enough support from Senators to pass the Children's Law, protecting future generations of Liberian girls.
The girls of this world face a veritable mountain range of challenges -- child marriage, female genital cutting and the lack of access to education and livelihood opportunities -- and there is no one easy answer. Certainly there is a need for top-level action -- United Nations resolutions and international campaigns.
There is little an eight-year-old like Rawan could have done to prevent the horror that befell her. But the power to avert future tragedies in part lies in the hands of girls like Emmanuella. They don't need us alone to speak on their behalf. They have their own voices which, as we've seen in places like Malawi and Liberia, can be incredibly effective. With support for local initiatives that educate them about their rights, and teach them communications and advocacy skills, we empower them to speak for themselves and bring positive change to their families, their communities, their countries, and the world.
Craig and Marc Kielburger are co-founders of international charity and educational partner, Free The Children. Its youth empowerment event, We Day, is in 11 cities across North America this year, inspiring more than 160,000 attendees from over 4,000 schools. For more information, visit www.weday.com.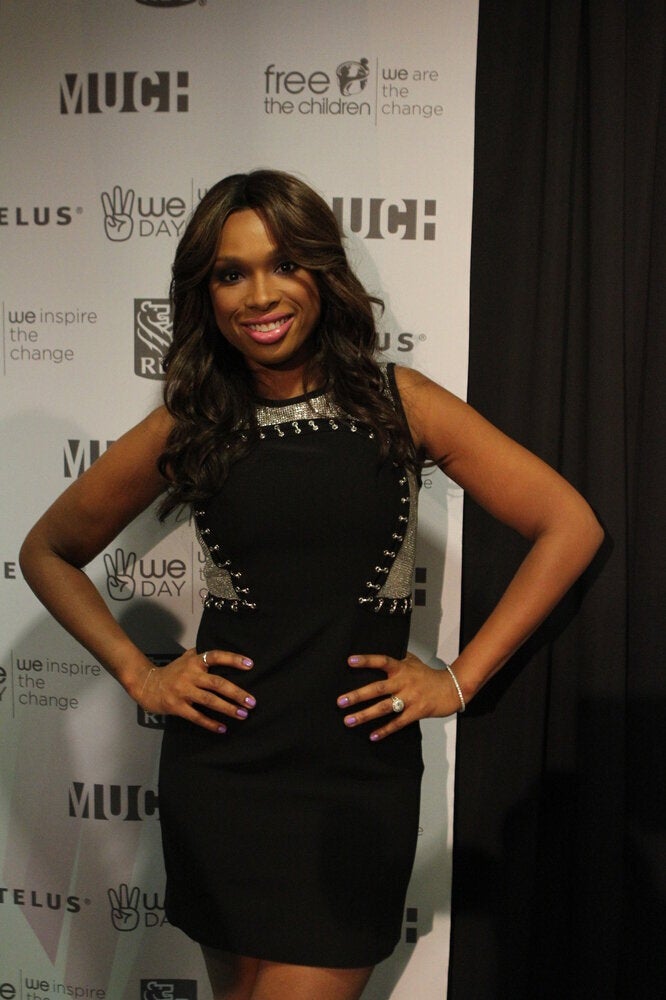 We Day 2012 Toronto