Canada's real estate markets are famously varied, ranging from the intergalactically expensive to the almost unreasonably affordable, but the infographic below really brings this home.
BuzzBuzzHome crunched the numbers and found that for $1 million, you can buy a 1,539-square-foot condo in Vancouver. That's pretty spacious for a condo, but it's nearly nothing compared to what that money will get you, say, in Edmonton. In Alberta's capital you can buy 3,137 square feet of condo, typically, for a million bucks -- twice what it will get you in Vancouver.
It's not just condos -- the whole residential real estate market is similarly segmented. Check out our slideshow of the huge differences in what the average house price will buy you in Canada.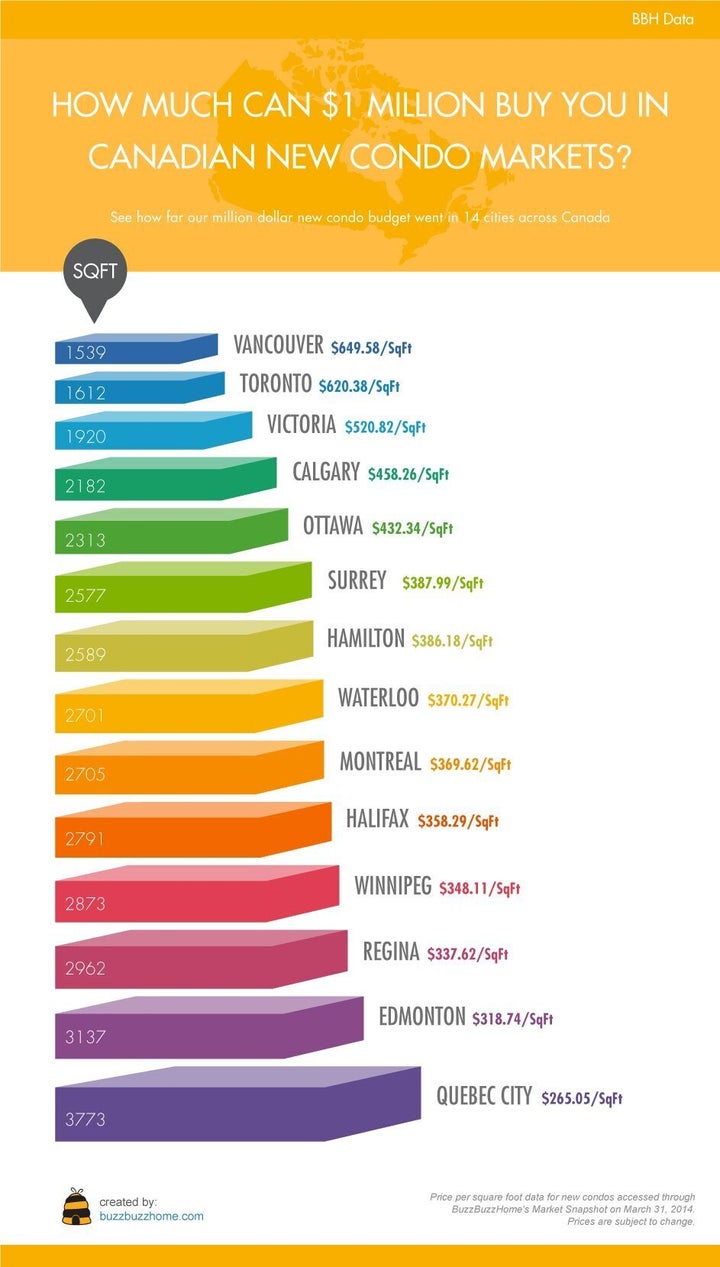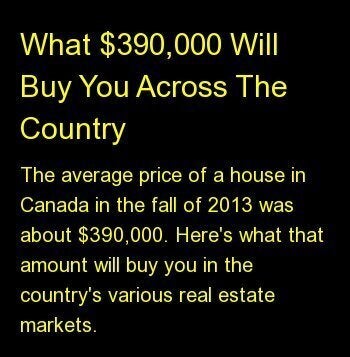 What $390,000 Will Buy You Across Canada