For the most part, salon and spa visits are all pleasure, no business. That is, except when it comes to tipping.
It's the only part of a spa visit that may cause a minor amount of anxiety when you're not quite sure what to tip.
The etiquette of tipping at salons and spas is simply not as clear-cut as tipping at restaurants. Do you tip everyone who contributed to your service (i.e. the assistant who washed your hair) or just the person who provided the service? Is it expected to tip the lovely receptionist who offered you a cup of coffee? Should you tip a larger percentage for a microdermabrasion service as opposed to a simple manicure? If you're unhappy with a service, is it okay to skip the tip altogether?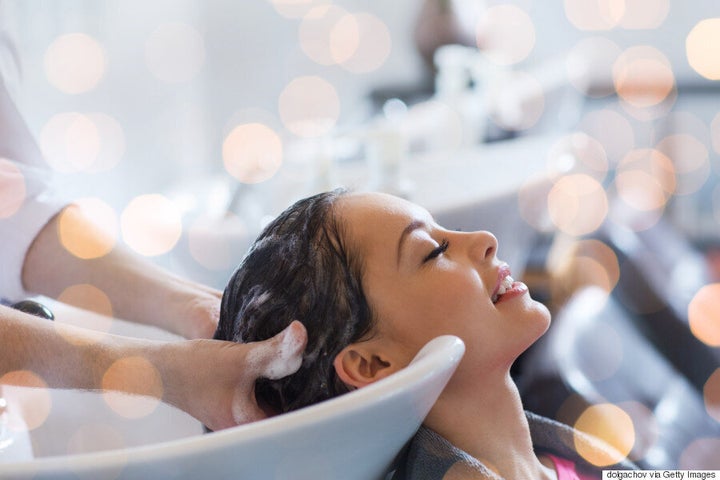 These are questions we've all stewed over for a hot minute as we enter a tip amount at the end of a spa visit. That's why we enlisted the help of someone who knows.
Maria Christina Bruno runs and owns popular Toronto-based full-service spa, Ritual. The slick minimalist space is a haven for women looking for a downtown spot to tackle all their beauty needs.
She sets the record straight on tipping etiquette once and for all.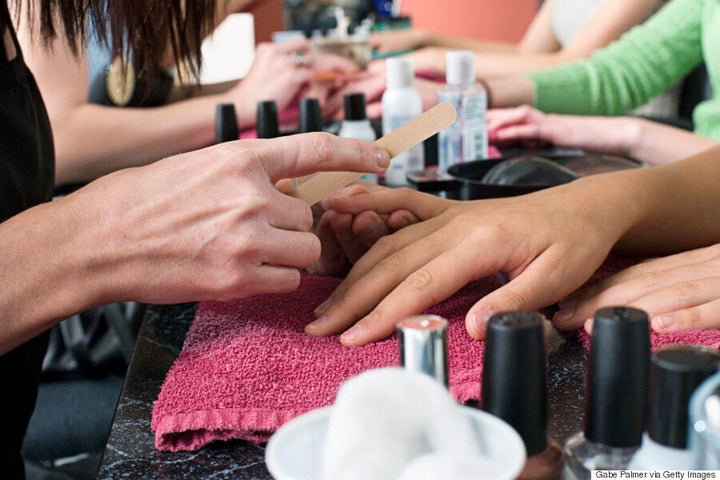 What is the appropriate percentage to tip?
"When it comes to tipping at a spa or salon, the same guidelines as a restaurant or bar apply. If you enjoyed your service, a tip in the 15-18 per cent range is very good," says Bruno.
What to tip when several people are involved in your service?
What happens when you have a gaggle of people servicing you? When multiple hands are in the pot, tipping expectations become a little murky.
"The general rule of thumb is you should tip anyone who performs part of your service," Bruno says, including those who play a small role.
"For example, the person who shampoos your hair may be different than who actually cuts or colors your hair so a small token to them is appreciated. However, you do not need to tip the 15-18 per cent of the total cost of your service."
When it comes to the main players (i.e. the stylist and the colour technician) who transform your hair, 15-18 per cent of the cost of the individual service they provide is appreciated, explains Bruno.
Do you tip the salon owner?
As a salon owner, Bruno never expects to cash in on tips unless she's contributed to the client's experience.
"When the owner (of the salon or spa) is also a full time service provider, I would say general tipping rules apply as this makes up a big part of their livelihood," she says.
It can be tempting to forgo tipping, as a spa visit can become an expensive habit. However, it's important to keep in mind that stylists and estheticians face the same challenges as servers in the restaurant industry notes Bruno.
"Like tipping anywhere else, I fee like it's really important a) because it's nice to reward someone who did a great job and b) because service providers in all industries count on tips as part of their livelihood."
Do you tip when you're not happy with your service?
The most ambiguous tipping dilemma occurs when you're not entirely happy with your service. This is a precarious situation most of us can relate to. So what's a girl or guy to do?
According to Bruno, a tip should always reflect the service provided even if it results in an awkward moment.
"I think if you receive bad service then tipping is not in order in my opinion."
Of course, she's always open to a chat with unhappy clients rather than an unexplained zilch on the tip amount line.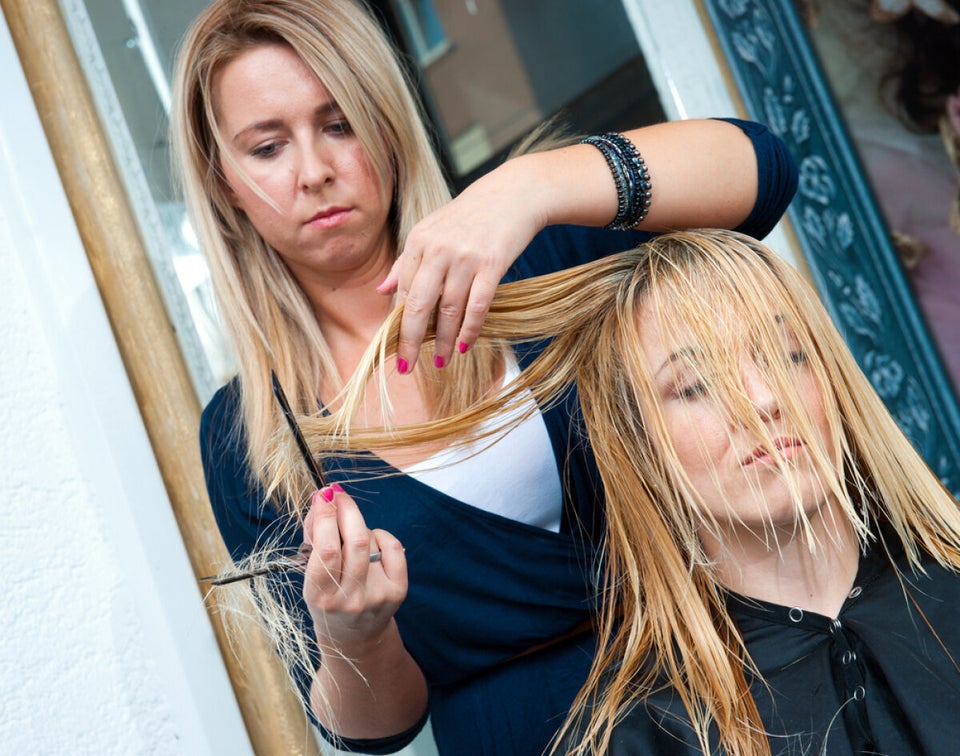 Expert Advice: What To Tip And When