Everyone remembers what their favourite cereal was growing up - for me, it was always Quaker Oats. When I was a child eating my oatmeal at the breakfast table before school, I never could have imagined that I had family connections to the actual Quakers.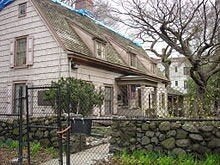 The Quakers, a longstanding religious Society of Friends that believed in a strong, personal experience with God, were founded in the mid-17th century. Although the Quakers were often referred to as a "Group of Friends", they have a historical reputation of being involved in progressive social movements such as the abolition of the slave trade, workers' rights, women's equality, and antiwar efforts. The Canadian Quakers, or Canadian Friends, are a result of immigration from the Atlantic colonies. They mainly settled in what is now Ontario, in three main areas: The Bay of Quinte, Niagara District and the Yonge Street Settlement. It wasn't until the late 19th century that the Canadian Friends began to move west.
I was keen to try and discover if there were any Quaker connections in my family tree. After doing some digging, it turns out that I descend from Joseph Crofts, the son of Elizabeth Bown, who grew up on a family farm in Wooleymoor, England. Elizabeth's family came from a nearby town called Matlock and she was likely related to John Bown, a well-known Quaker who had left Matlock around 1640 to move to Boston, Massachusetts. I was connected to the Society of Friends after all!
When he arrived in the US, John married Hannah Feake and the two soon became devotees of the new doctrine of Quakerism. They moved to Flushing, Long Island where they joined a small group of English speaking Quakers to practice their faith in rebellion against the Dutch governor of New Netherland, an area that is now part of New York, New Jersey, Connecticut, Pennsylvania, and Delaware.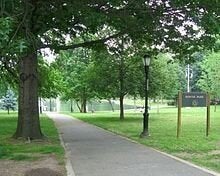 In 1662, John was arrested for holding Quaker meeting in his house and was sent to Holland for trial before the Dutch West India Company. He successfully obtained a pardon by appealing to the guarantees of religious liberty and won the respect of the judges through his unwavering faith and stance. He served as a fine example for other English colonists in North America, who would ultimately go on to frame the American Constitution. Today, John is honoured as a pioneer in the American struggle for religious liberty and even has a school and park named after him in Flushing, Queens.
The Quakers hosted yearly meetings where the top members of the society would gather to discuss business and worship together. They were fastidious record keepers, so the minute books include almost everything there is to know about the group as a society, meaning Quaker records can help paint a picture of how they lived. This month, family history website Ancestry.ca is releasing a collection of Canadian Yearly Meeting records, which consists of yearly, quarterly and monthly Quaker meetings from 1798 onward.
The Quaker records offer an amazing insight into how this fascinating group lived as a society and help us discover whether we have members of the Society of Friends in our own family history. I feel so lucky to have been able to discover my own brave Quaker ancestor.