As someone who enjoys the benefits of Universal Health Care here in Canada, I have always found it peculiar watching similar attempts by our neighbours to the south, being endlessly debated, challenged and buoyed by threats of repeal and the fear-mongering narrative of a Big Brother vibe of government control.
Finally, President Obama put together a plan (although arguably not perfect but it's definitely a start) to get his citizens on the right path to healthcare without the fear of going bankrupt.
Since it's a rather shaky launch (most notably by their stop-start website), the Affordable Care Act (aka Obamacare) has turned from being a punch line to a poignant key messaging vehicle.
Throughout the rollout there has been varying levels of outreach as the March 31 enrollment deadline approaches. Most recently, the focus has been on the importance of young adults signing up. That specific point was carried through in a divide and conquer strategy executed by the First Couple. First, from the green room right up to the comfy chairs of the late night talk show world, the First Lady who as a guest of The Tonight Show with Jimmy Fallon, jolted the on-point 20-something 'its not going to happen to me' attitude, with a solid dose of reality that regardless of your age you just never know what's going to happen and when you will require medical attention.
Then most recently President Obama's appearance on Funny or Die's "Between Two Ferns" chat show hosted by comedian Zach Galifianakis, quickly went viral resulting in a 40% increase in visits to the healthcare.gov website. So clearly the message is getting through. To date, young adults between 18-34 are signing up in higher numbers, with youth adult enrollment increasing by 65 percent in January 2014 -- outpacing all other age groups combined, and in line with Massachusetts's enrollment trends.
That was just two out of countless examples of how the key messaging of Obamacare is geared towards getting the word out all part of the major push to get as many people signed up as possible by the deadline. If you don't enroll by March 31st, you can't sign up again until November.
One of the most interesting movements is led by the Executive Assistant to the Deputy Assistant to the President for Public Engagement and Interim Liaison to Muslim American and Arab American communities, Rumana A. Ahmed who has set her sights to ensure that brand awareness of Obamacare is reaching the various Muslim communities at a neighbourhood level, across the United States.
And to really drive the point home, she, along with various Muslim organizations, have organized their first official "Muslim American Enrollment Weekend" which took place from Friday March 7 through Sunday March 9th to continue to raise awareness -- and as a result to encourage the clicking of the 'apply now' button on the official website. The main goal for this specific weekend and other enrollment events which are taking place across the American Muslim communitiy is enlighten members about the Affordable Care Act and how they can benefit from it.
Another important reason for this national drive is clarity. Using this opportunity to separate cultural misnomers with factual information. Unlike other communities, people can quickly fall prey to the rumour-mill and inconsistent messaging thereby using such misinformation as reasons for not signing up. This initial three-day national awareness program was imperative to drive the fact-checked and unfiltered point home. Rumana is focused on ensuring that this particular initiative brushes away the confusing cobwebs of misinformation and ensure that someone's health isn't put at stake.
Various organizations including Arab Community Center for Economic and Social Services (ACCESS) and American Muslim Health Professionals (AMHP), who has been a key organizer for Muslim Enrollment Weekend, held various functions such as an enrollment event at Masjid Warithud-deen Mohammed in Houston, Texas and an enrollment event at the Islamic Institute of Knowledge in Dearborn, Michigan.
It's also personal for her. A few years ago her sister, while in her mid-20s, was struck with appendicitis. She was unemployed at the time, and was left to pay her medical bills, which were in excess of $60,000 USD. She wants to make sure that no one else is faced with such a heavy financial burden.
Family is the nucleus of the Muslim community and with that comes responsibility. Rumana wants to make sure that through these various events; people are given an opportunity to really understand the healthcare program to see if it's right for them. She noted, "As community leaders it is our responsibility to make sure members of our community are aware of national policies and other things that impact them."
For more information on upcoming Muslim Enrollment Weekend events and how you can be involved or how to enroll feel free to visit http://amhp.us/getcovered/
To sign up for health care visit HealthCare.gov call the 24/7 customer service and assistance hotline where help is available in 150 languages: 1-800-318-2596.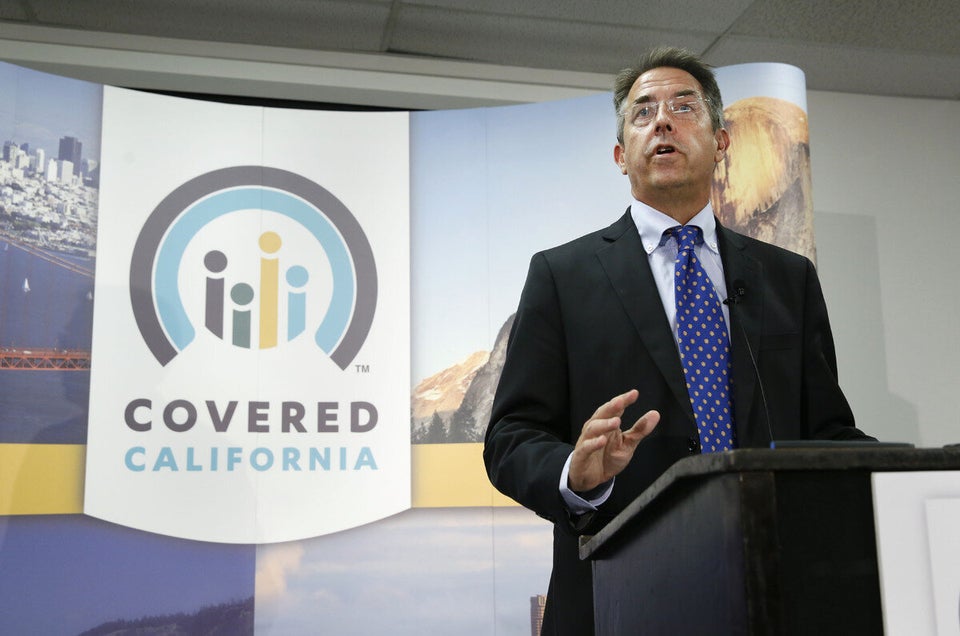 Obamacare's Biggest Losers