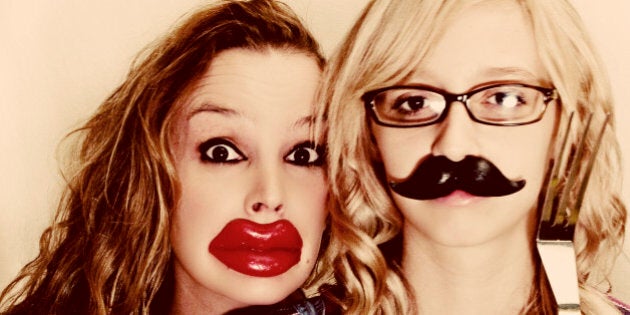 Parents often think of adolescence as a time of simply putting up with the annoying and irresponsible behaviours of youth. From that perspective, it would be easy to roll our eyes and assume the tall kids with the acne at our door on Halloween night are just trying to pull in some free junk food. Lazy so-and-so's, right?!?
But let's take a different perspective for just a minute and give these guys some credit. Adolescence is also a time when our kids have one foot in childhood and the other in adulthood. They pine for the sentimentality of childhood with its fun traditions and magical worlds of fairies, Santa Claus and yes, Halloween wonders. They are often told to "grow up" but inside they may well want to act more kid-like than parents and peers condone.
If your teens want to go trick or treating, I say support them. Let's keep the innocent childlike activities going as long as they will participate.
That said, I would make sure they embrace the whole occasion. They need to put together a costume and I don't mean throwing on a toque and claiming they are going as a downhill skier.
You should also prepare them for the inevitable comment: "Aren't you too old for trick or treating?" Hopefully you can engage them in decorating your house and carving a pumpkin, too. Some might find that reaction uncomfortable and choose to dress up and give out candy at their own door.
Let's remember to invite kids to play and have family fun with us at any age. You'd be surprised what a little nudge will do to unleash your tween or teen's inner kid spirit that may be busting to express itself.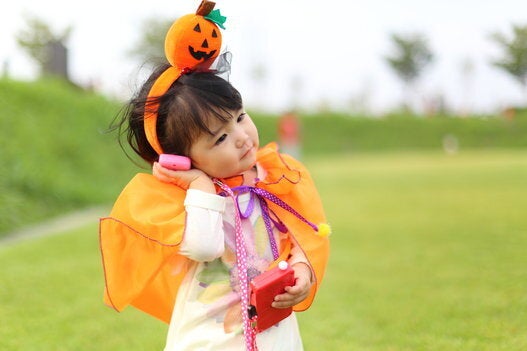 Halloween Baby Names Inspired By All Things Spooky
Popular in the Community