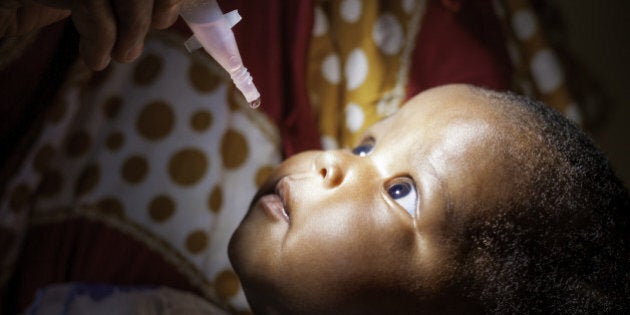 By Craig and Marc Kielburger
Row after row of mothers wait patiently, babies fussing in their laps. A nurse in this small clinic in rural Arusha, Tanzania, calls them forward, one by one, and gives the squirming infants a shot that will protect them from killer diseases, like measles and polio.
Over the past 15 years, Tanzania has made a concerted effort to immunize its children -- and has achieved a remarkable vaccination rate of almost 90 per cent. That's not good enough for the government and health organizations, though. They want to get as close to 100 per cent as possible.
But figuring out which children have been missed is a huge challenge in a country where many families still live nomadic lives in remote areas.
Enter Seattle health organization PATH and Canada's own Mohawk College, in Hamilton, Ont. They're helping out, not with more vaccines or nurses, but a database.
BID is an ambitious project to boost vaccination rates with an easy-to-use national electronic immunization registry. The initiative was launched in 2013 with funding from the Bill and Melinda Gates Foundation. Pilots of the system were first rolled out in Tanzania and Zambia last year. Mohawk College, which has been working on health information systems in Canada and abroad for eight years, provides the technological expertise.
"In Tanzania, we're able to accurately track needles in children's arms," says Justin Fyfe, Mohawk's senior software architect on the BID project, who explained the registry to us. "That's something even Canada struggles with. We're still carrying yellow vaccination cards."
When there's an immunization clinic in Tanzania today, nurses are equipped with digital tablets as well as needles. A nurse enters each vaccination into an app, which connects into the country's national vaccination registry. In areas where lack of power renders tablets impractical, health workers use a specially-designed paper form that is later scanned into the system.
"Anyone can change the code, so other developing -- and developed -- countries will be able to adapt the system for their own use at low cost."
Once their children are vaccinated, parents get a card with a barcode. Any health centre connected to the registry can scan the card and get a child's full immunization record.
The registry is an epic time, labour and money saver.
Before BID, it could take a team of Tanzanian nurses an entire day to prepare for an immunization clinic, says Dykki Settle, a senior technical adviser with PATH. They would have to wade through a mountain of paperwork, identifying which children still need which vaccinations. If a family had arrived from another part of the country, the nurses would have no information to work with.
Tracking how many children are being immunized -- and in which areas -- will also help Tanzania more efficiently manage vaccine supply and distribution, Settle told us. Officials will know where the real need is, and can then ensure health centres don't run out of critical vaccines.
Perhaps the most ingenious aspect of the project is that Mohawk College is making the software expandable and open source.
Tanzanian health workers will be able to use the database to support other projects, such as malaria or HIV treatment. Because it is open source, anyone can change the code that makes up the software, so other developing -- and developed -- countries will be able to adapt the system for their own use, creating their own health databases at low cost.
Overall, the system is designed to eventually become a one-stop health information source, with every Tanzanian citizen having their own electronic health record.
For many donors who support international development, building a database isn't as sexy as building a hospital, but the impact is just as powerful. Just ask nurses, who spend less time doing paperwork and more time helping people. And the moms who sleep at night, knowing their children are safe from disease.
Brothers Craig and Marc Kielburger founded a platform for social change that includes the international charity, Free The Children, the social enterprise, Me to We, and the youth empowerment movement, We Day. Visit we.org for more information.
Follow HuffPost Canada Blogs on Facebook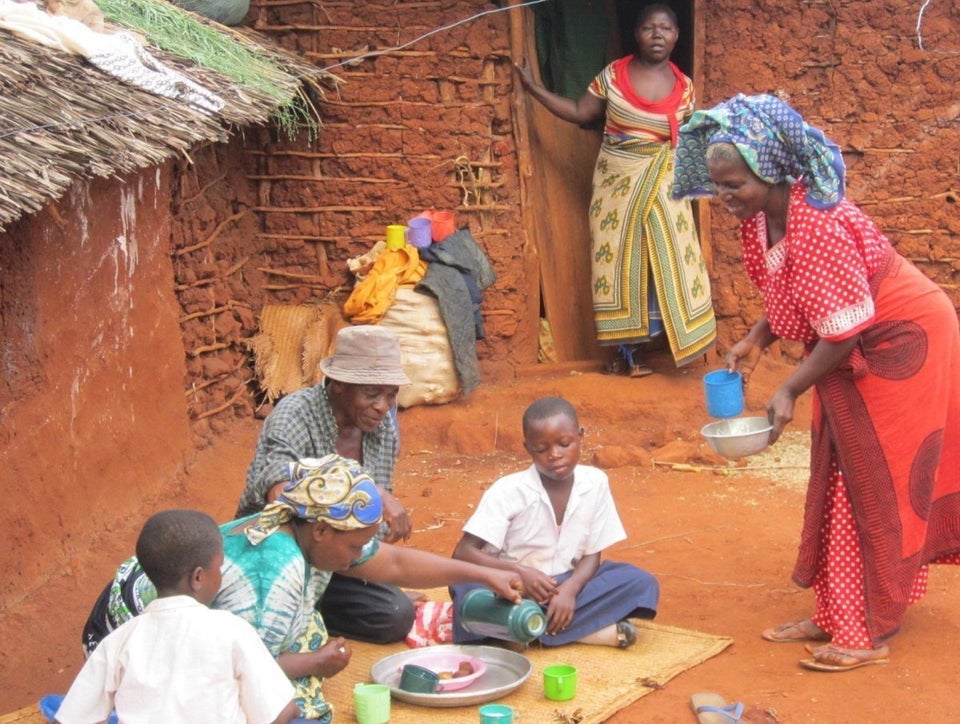 The Colours of Tanzania
Popular in the Community