 •Aaron Yoon -- a Korean-Canadian Catholic who converted to Islam in his teens
•Ali Medlej -- a Lebanese-Canadian Muslim whose father had anglicized his name to Medley
•Xristos Katrisoubas -- a Greek-Canadian Orthodox Christian who converted to Islam in his teens
All three grew up in ordinary, middle class families. All three attended London South Collegiate Institute -- not exactly a hotbed of terrorist brain-washing and radicalization.
People used to worry that private Muslim schools would serve as incubators for terrorism, but it turns out that no known Canadian terrorist ever attended a private Muslim school. Instead, just like the latest batch of homegrown terrorists, all attended regular public schools.
So what is the path to terrorism if it doesn't travel through private Muslim schools?
According to Marc Sageman in his book Leaderless Jihad: Terror networks in the 21st century, "Contrary to popular belief, radicalization into terrorism is not the product of poverty, various forms of brainwashing, youth, ignorance, lack of education, lack of employment, lack of social responsibility, criminality, or mental illness."
Instead, Western radicalism appears to be triggered by an individual's feelings of alienation and a need for identity and purpose. Nascent terrorists tend to be misfits who are vulnerable to recruiters' efforts because they are rudderless, and they embrace radicalization in an effort to strengthen their own identities.
The question then becomes: how can we ensure that every Canadian student is so well-grounded -- so confident of his own identity and place in society -- that he is not easy prey for terrorist recruiters?
The answer may lie in the Dutch experience.
Not quite 100 years ago, Holland was riven by religious struggles between Protestants and Catholics, both of whom wanted their own fully-funded public schools.
In 1917, Dutch legislators got so fed up with all the fighting that they decided to allow any group of parents to start their own school and get public money to operate it. Today, about two-thirds of Dutch students attend a religious school.
The result? The country became much more peaceful and tolerant. It may seem counter-intuitive, but the proliferation of religious schools in Holland seems to have diminished the social impact of religion.
In her book God in the Classroom, Lois Sweet quotes Peter Batelaan, a Dutch teacher educator, as follows. "Flexibility -- a readiness to change the system to accommodate people -- undermines fundamentalism... If people feel rejected by a society, then religion becomes more of their identity, and that fosters fundamentalism. Here in the Netherlands, there's not much fundamentalism."
Contrast this with the experience of Manohar Singh Bal's son, as described in Lois Sweet's book. According to the father, a Toronto Sikh, his son experienced agony every day at his local public school because his hair -- which the Sikh religion forbids cutting -- was tied into a bun and covered with a white handkerchief. The other children laughed at him and called him a girl. But the child's parents refused to cave in and cut their son's hair, because their religion is very important to them.
This is not a recipe for a well-grounded adult who feels comfortable in his own skin. Ideally, the Bal boy would have been able to attend a public school where all the other little boys were accepting and tolerant of diversity, but few schools have yet achieved this ideal. Canada has made great strides in this direction, but unfortunately we still have a way to go in this area. While we await the end of school bullying, it would be better for Sikh kids like the Bal boy to be able to attend a school where all the other little boys have buns too.
Perhaps if Aaron Yoon, Ali Medlej and Xristos Katrisoubas had been able to attend schools where they felt welcomed and part of a larger community, they would be alive and well today. Instead, Ali and Xristos are dead (along with 38 hostages and 17 other terrorists) and Aaron is in jail in Mauritania.
Canada has a chance to show the world that it truly respects the cultural diversity of its citizens -- that it is truly a democratic pluralist society -- by making it possible for all of its citizens to send their children to schools that respect their religious and cultural needs.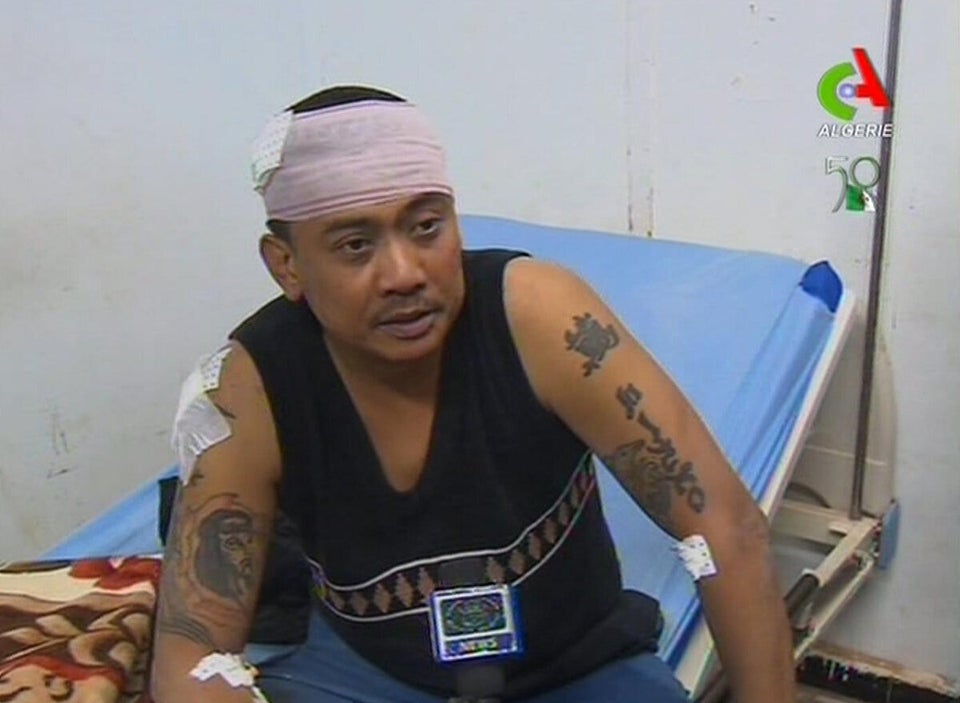 Algerian Hostage Crisis
Popular in the Community