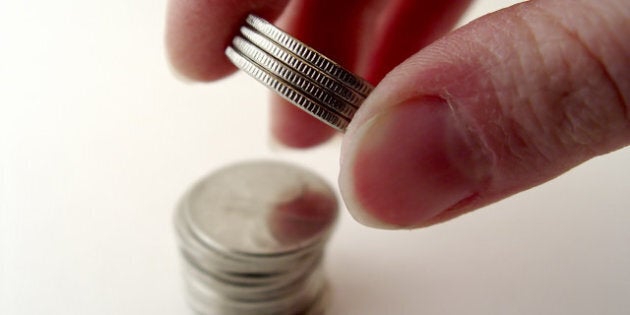 While it is the single greatest risk, it also presents the single biggest opportunity for startup companies in Canada.
On one side of the consumer debt issue we have the big five banks that continue to burden consumers with higher fees while posting record profits. And on the other, people are facing seemingly insurmountable loads of debt.
In the past week, the debt-to-income ratio hit 165 per cent for the first time ever and the average Canadian now carries more than $27,000 in household debt. One in four Canadians are worried that they'll never be able to pay it off. Whether you're looking to retire or saving for college, this is an issue that affects us all.
Despite the constant headlines and endless discussion of the issue, we rarely hear of solutions other than a suggestion that consumers get their spending in check. Yes, consumers ultimately need to take personal responsibility for their finances, but how about the banks take responsibility and make it easier for consumers to spend less? If they see the need, why not offer products that make it easy for people to get in better control of their spending? Instead of offering reward points for credit card overspending, what about reward points for spending less?
The fundamental issue is that the banks in many ways are on the other side of the trade as they are primary beneficiaries of endless overspending. This results in more refinancing of mortgages, more credit card spending, more consumer loans, more transactions, and more fees.
The banks certainly won't be the ones to revolutionize the industry. The continued increases in fees show they're doing just the opposite, resulting in Canada now having some of the highest banking fees in the world.
The top five banks control about 90 per cent of the market, and the lack of competition will continue to drive up fees unless we bring innovation and competition to the space. As an example, you can now be charged up to $45 in Canada for bouncing a single cheque. On a $100 cheque, that would equate to 45 percent for one day -- if this were subject to APR it would be more than 16,000 per cent interest rate.
The banks aren't going to innovative, and they're certainly not going to kill the golden goose. Disruption rarely comes from within; it's the classic innovator's dilemma. It wasn't Blockbuster that disrupted the movie rental business. It wasn't the record companies that revolutionized the music industry's business model. No, instead these industries were disrupted by new entrants that saw an opportunity to leverage technology and introduce better, faster, cheaper and more convenient products to consumers.
Every industry has been disrupted or is in the process of being disrupted, and yet one of the oldest industries has hardly been cracked -- and it's a big one, with $350 billion in annual credit card spending and more than $1.6 trillion in total household credit last year.
In the U.S., the financial crisis acted as a catalyst for the unhappily banked who, fed up with existing services, began demanding alternatives. Emerging from the ruins of the recession are financial technology companies such as Square, Lending Club and Green Dot, winning customers over with cheaper, more convenient solutions.
These companies are providing services previously only available through banks, calling into question whether consumers even need banks at all. Yet here in Canada few companies are taking on the challenge of disrupting this industry.
If we're going to find a solution, we need more startups getting in the game and introducing compelling alternatives. Now is the time to design better, more convenient products that empower people to improve their financial health.
With the current banking industry plagued by legacy systems, inefficiencies and inherent conflicts, opportunity knocks.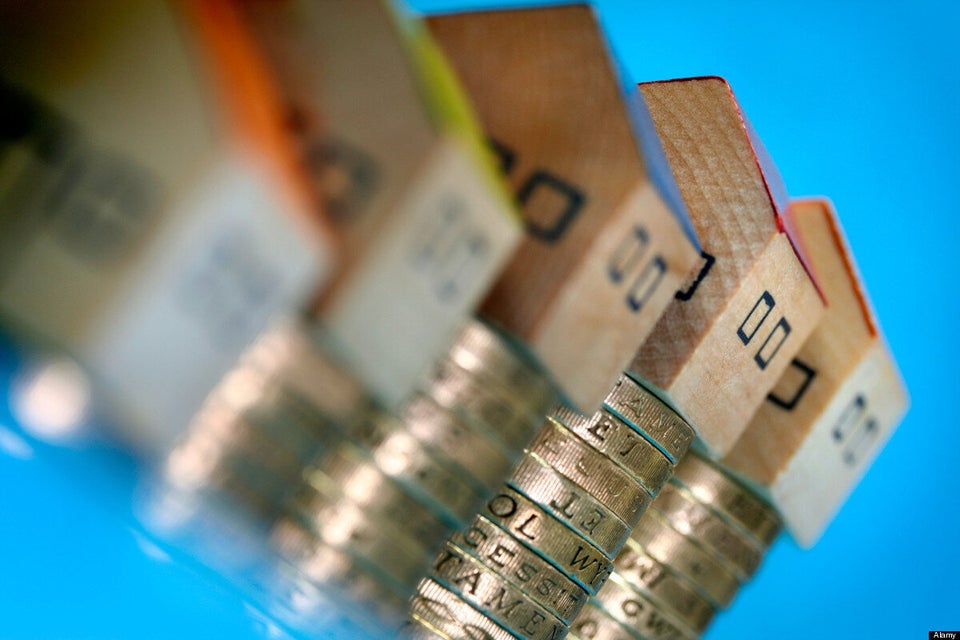 Which Parts Of Canada Have The Highest Household Debt?
Popular in the Community