Four weeks in and one of the most common sights of the 2019 federal election campaign is Conservative Leader Andrew Scheer towering over people. Towering over babies he's kissing, towering over voters and towering over other leaders during the Maclean's debate.
The man is tall. Like, really tall.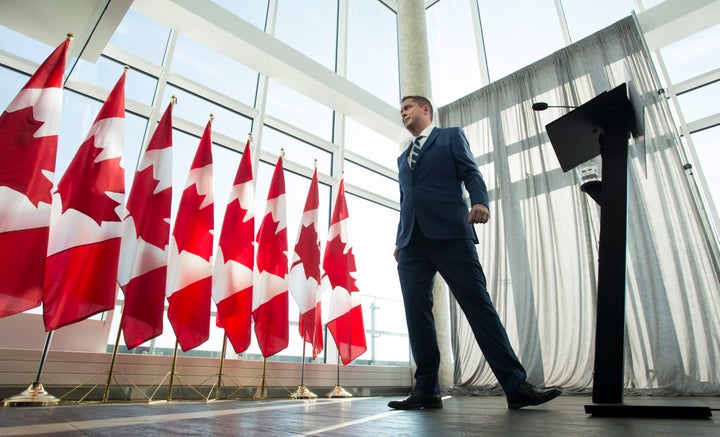 It's a question that emerges anytime the Tory leader is spotted with notably less tall people in public — i.e. most of the time.
Like cartoon characters Cailou or Peppa Pig, we all need to know how tall the conservative leader is. It's a question of national importance.
And the answer? The answer is six-foot-four.
According to a 2014 study, the average Canadian male stands at 178.1 centimetres (five-foot-10). That puts Scheer a whole half a foot taller than your average dude.
As prime minister, Trudeau has actually been the tallest leader out of all the G7 nations. Should the Conservatives win the election, Scheer will surpass that. He also would be one of the tallest world leaders from any country — though Serbia's Aleksandar Vuči is a towering six-foot-six.
Scheer seems to be aware of how tall he is though.
Other celebrities Scheer is comparably tall to? Aquaman's Jason Momoa, rapper Snoop Dogg, NFL quarterback Tom Brady and RuPaul. Abraham Lincoln, famously the tallest American president, was also six-foot-four.
Being tall is a trend in politics. Only six American presidents have been of below-average height. And according to a 2011 survey, voters see being tall as a sign of good leadership. It's also a sign of being able to reach things off of high shelves or pick apples from trees.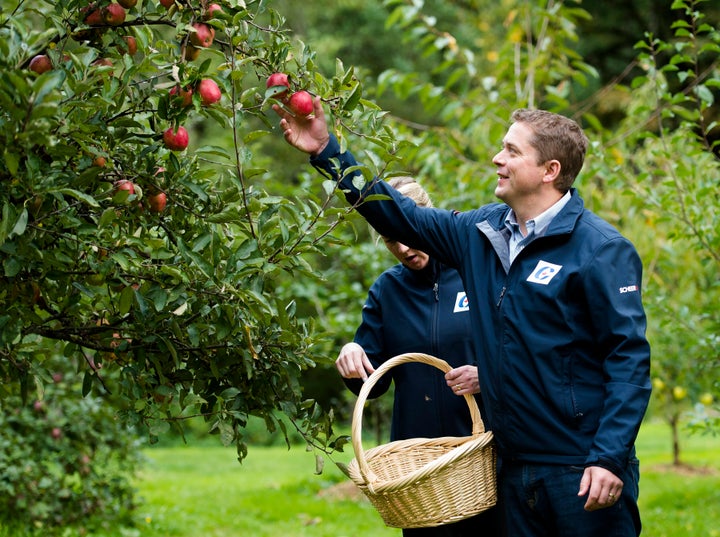 The average height of an NBA player is around six-foot-seven. So Scheer's actually closer in height to the average basketball superstar than the average Canadian. Scheer's even taller than a lot of the players/national heroes on the 2019 NBA champion Toronto Raptors, including Kyle Lowry and Fred Van Vleet.
So what I'm saying is, we may have lost Kawhi, but there might be a plucky young lad from Saskatchewan ready to take to the court — results of the election notwithstanding.