I spoke to someone the other day, who, like me, was trying to sell nascent technology/solutions to businesses who were less inclined to buy, let alone understand these new products and services. This gentleman described a conversation he had with a current client who was frustrated with the way things are today:
I remember when I could spend $60K on Yellow Pages alone and make $1MM in revenue. Today, there are so many options, I can't keep up. I am lucky if that same $60K will yield even 10% of that revenue.
Here's the reality: Media consumption has changed. Traditional methods of getting in front of the consumer are becoming irrelevant. If you think acquisition is hard, customer retention has become much more difficult.
Change is NOT for the Faint of Heart
I have posted, 10 ways to Sunday, about the need for marketers to evolve, and about the impending death of traditional mediums. However, unless they are forced to do so, marketers' will continue to fall back on practices that are comfortable with and have relied on in the past.
Change is dictated from the C-suite. The current business elite have not evolved with the times. They are resistant to change because of the risk to business performance. They are also reticent to disclose their ignorance of this emerging space and therefore unable to make informed decisions. From this perspective, the more things change, the more they stay the same. The old-dog new trick syndrome comes at a cost, especially in an environment that is constantly evolving.
Senior management is unwilling to relent to the strength and power of the consumer. It is surprising how many businesses still "think" they can control the message, despite the countless examples of organizations that have been humbled by this thing called social media. By preserving control at the top of the hierarchy, these same organizations are increasingly vulnerable to the volatility of the customer voice.
The customer is no longer owned by one or two departments. Marketing has traditionally held this responsibility, and the rise of social has kept the customer largely within the hands of this department. Social is just another channel right? No. Far from it. It is an entirely new type of channel that brings with it a new reality; it is changing the way business communicates. The reality is everyone in the organization has a responsibility to fight to keep the customer. Customer service will take a more proactive role, whether they like it or not. Engagement at Scale can only work if all employees have a role to play in customer retention.
Let's face it, any significant change within an organization, impacts a change in culture. The speed at which information travels external to the organization effects the company internally. Information must be processed and disseminated appropriately to accommodate the rising customer expectations for resolution. This cannot work within the current structure.
The rise of the transparency means that in a world where everything a business does is now scrutinized and judged, companies must walk the walk.... or else. No longer will organizations have the luxury of selective disclosure. Eventually, they will be found out.
Process and job descriptions will need some dismantling. The risk to the organization is to the precious culture that has been honed and nurtured overtime. The values that connect employees to an organization will also need some modification.
Up until now, business has side-stepped this inevitability. Not anymore. It's time to acknowledge it.
Develop a More Human Organization
Maddie Grant and James Notter, who co-authored "Humanize" list the four core elements of being human. These principles also apply to how a business must also evolve.
Open: Human beings need to be open to our inherent connection to the rest of the system to grow personally. Individuals who close themselves off from connections end up closing themselves off from responsibility and will stall in their development.
Trustworthy: Human beings also need trust to develop. Without trust in our relationships, we divert energy and attention to basic self-preservation efforts, leaving nothing left for growth and advancement.
Generative: We must be generative -- building, creating, and growing new things and new relationships in our lives. Limiting our focus to maintain the status quo and just getting by is not a recipe for growth.
Courageous: Nothing is more limiting to human beings than fear. Figuring out how to move forward in the presence of fear is the hallmark of the human development process.
First and foremost, a culture of accountability needs to revamp to also become a culture of trust. The strength and volume of the collective consumer voice can ONLY be managed by the collective voice of the employee. Developing guidelines that allow employees to be front-line advocates creates a more efficient system for servicing and resolution, and, in the process, instills a feeling of ownership at the individual level. Employees will be core in scaling customer solutions via social and all other touch points.
A culture of trust means that silos will eventually come down. Communication will be everywhere. Knowledge will be rampant as improved sharing and learning begin to permeate internally. This will be enabled by collaboration systems, improved listening and messaging technology. This will further fuel the strength of relationships within the organization and create a culture of growth.
What organizations will come to realize is that by leveraging the collective knowledge of its people, it reduces reliance on external resources, allowing the business to function much more efficiently. Ownership becomes much stronger as employees become more comfortable in this enriched sharing environment.
This decentralized approach puts more onus on employees and will, in the long run, foster a stronger culture where there is reduced churn, increased inclusion and improved performance overall.
The New Normal is Sustainable
By responding to the dynamics of the marketplace, this new normal has put the customer, not the product, squarely at the centre of the organization. This focal point now allows the organization to prioritize the needs of the customer, not the sale of its products or services.
This new normal has the ability to capitalize on the abundance of data and allows business to analyze information and adapt services and solutions that respond to to these evolving customer needs.
The organization is now free from guesswork; instead it has the ability to learn and predict outcomes more than ever before. It becomes generative and open, giving rise to innovation and alternative ways of doing things. Embracing courage with continuous change becomes a common way of thinking.
In this new order, employees are happier. The organization has become inclusive. In this new order, this organization has become social.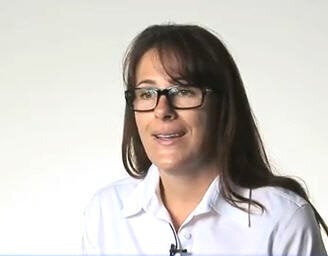 Top 30 Female Entrepreneurs In Canada