It's 9 a.m. and a morning circle is about to begin at a school in Toronto's west end. A group of 19 students, ages seven and eight, huddle around and turn their attention towards their teacher.
On average she does three 15-minute morning circles a week during the school year with classes across the city. And they are some of the most effective minutes spent with her students.
"As a class, you should be working to equip your students with the language to talk about how they're feeling in more elaborate ways," she tells The Huffington Post Canada. "Some may say, 'I'm very angry.' Are you really angry or are you frustrated? Being able to name exactly what your feelings are and where they are coming from is a skill."
Discussing happiness at this age is important
This type of exercise is really about understanding what makes the students happy. Cox says that in her experience, children easily experience happiness through material things or through their peers, but her goal as an educator is getting the children to think about internal happiness in order to better handle stress, anger or sadness.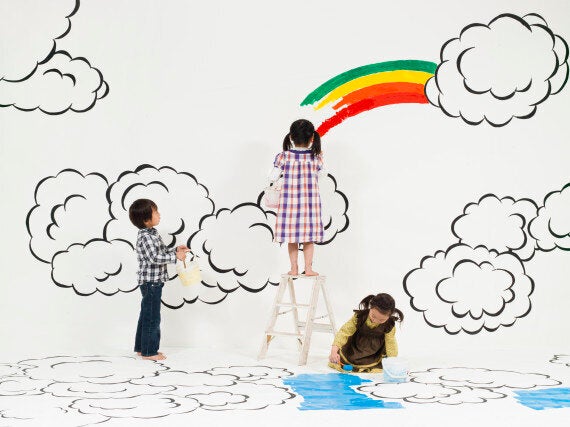 "It's about realizing that regardless of what's around you, we're the only ones that can make us happy," she says. "It's not about the phones you want and can't afford, [but] talking about what true happiness is and what true self-love is."
This may sound complicated for young children, but Cox says making small adjustments can help a child's mental well-being and help them articulate when they're feeling happy or upset.
When she began teaching meditation to a Grade 2 class, after just five to 10 minutes of laying on the carpet, deep breathing and silence, the exercise opened students up.
"Once when we were sitting on our bums and breathing, this little Muslim boy in the class broke out into prayer," she says. "As a teacher, I thought this was beautiful; it allows students to express and open themselves."
Using music to tap into children's well-being
"Consider the effects of music with and without words," she tells The Huffington Post Canada. "Singing, dancing, and playing instruments with children are beautiful ways to bond with them and show them love."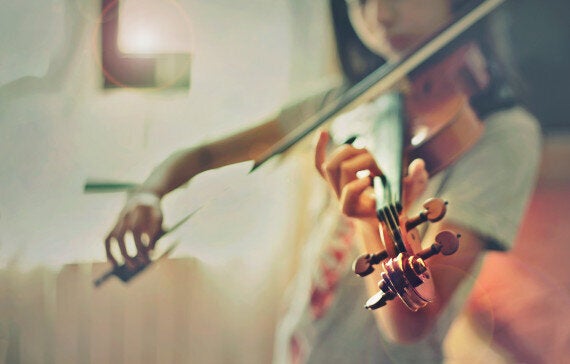 Through her work, Lee says she has seen how music can help a child with anxiety.
"If a child is open to using music to help with their anxiety, it is best if the child is given control to choose what kind of music they would like to play or listen to," she says. "Anxiety often occurs when we feel out of control. Making choices, even small ones, can help us feel in control again.
A nationwide effort to improve children's mental health
"We all have a part to play in improving mental health. It isn't just something for therapists and clinics to deal with. Mental health must be addressed anywhere people spend their time — including home, school, and work," the report notes.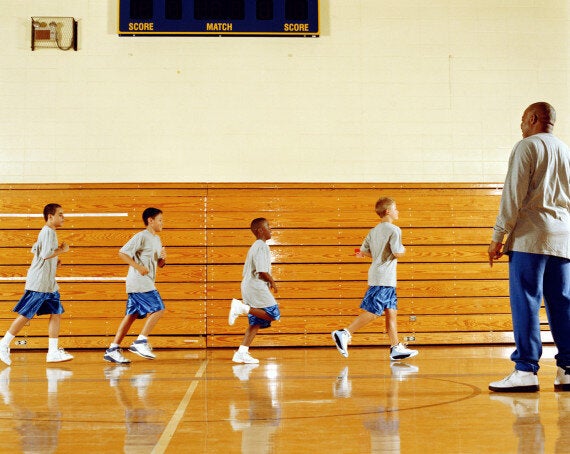 For Cox, it is about building trust with her students, even if they push back.
"Children [in classrooms] need to be connected with an adult they trust, and if it's not you, it's ensuring the child under your supervision has that mentor," Cox adds.
Differences strengthen the classroom
In 2014 after the tragic Parliament Hill shootings and death of Cpl. Nathan Cirillo, former teacher Heidi Siwak of Hamilton, Ont. says many of her students had questions about Cirillo's death since he was a Hamilton native.
Siwak, who now works for the Ministry of Education, had her Grade 6 class line up against a likert scale consisting of terms like "strongly agree" and "strongly disagree." She asked students if the shooting was an act of terrorism, for example.
"[The students] could see their peers were at different spots in the line and it made them aware that people thought differently about this issue,'" she says. "It was liberating for them because one it's OK for them to choose their idea, and two to become interested in why someone else thinks differently."
Siwak, who was a teacher for 25 years, says she has seen a shift within the last two years of how educators interact with mental health. Not only is it one of the core elements of Ontario's curriculum, but on her board, there is even someone responsible for bringing mental health awareness across the system for students and educators.
"Everybody is an exploration stage right now at all levels because we are alarmed by the increasing rates of anxiety everywhere," she says.
Awareness is key for educators
But as much as Canadian educators are opening up about mental health in their classrooms, for many communities, the stigma around being mentally ill is often not discussed.
"Part of it is training around mental health and sensitizing folks to mental health issues," she says. "When teachers become certified, it's important [to have this] knowledge because once these issues are identified, it can impact [children] as they age."
In her research, Sundar found some communities generally didn't use mainstream services for treating mental health and barriers for newcomers included everything from language to adapting to a Western way of treating mental health.
But for those who work with children on a daily basis, it's about understanding that every child's needs are different, Sundar says, and every child has a unique experience.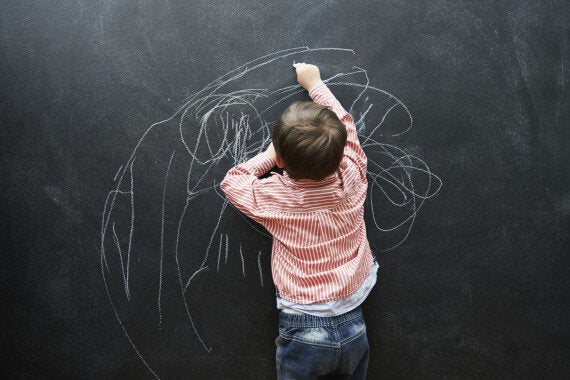 Cox echos this belief and adds being a mentor or support system for a child in need is not a two-week task, it's a learning process for educators throughout the year.
"It's difficult for one teacher to reach all students and to set that as a marker for success is also unrealistic," she says. "There are some kids you will reach and some you won't, it's about building a relationship of trust."
Young Minds Matter is a new series designed to lead the conversation with children about mental and emotional health, so youngsters feel loved, valued and understood. Launched with Her Royal Highness, the Duchess of Cambridge, as guest editor, we will discuss problems, causes and most importantly solutions to the stigma surrounding the mental health crisis among children.