The annual Interior Design Show was held this winter in Toronto. Open Air is a show dedicated to outdoor spaces and the biggest trends for the coming year. Yes, believe it or not, when it comes to landscaping, outdoor furniture, native plant life, in-ground polymer pools vs. semi-inground pools, there's a whole world of trends and colors and materials out there that requires your attention -- right before the official start of barbeque season. If you're looking to spruce up your balcony, rooftop terrace or give your entire backyard a makeover, you'll see how easy it is to deck out your alfresco area. After all, who wouldn't want to maximize their Canadian outdoor living space?
In the last decade, outdoor space design has grown and become incredibly popular, which calls for even more versatile, comfortable and durable than ever patio furniture. I spoke with Toronto indoor designer extraordinaire Jane Lockhart, who has been featured on the Marilyn Dennis show, Colour Confidential and featured numerous times in The Toronto Sun.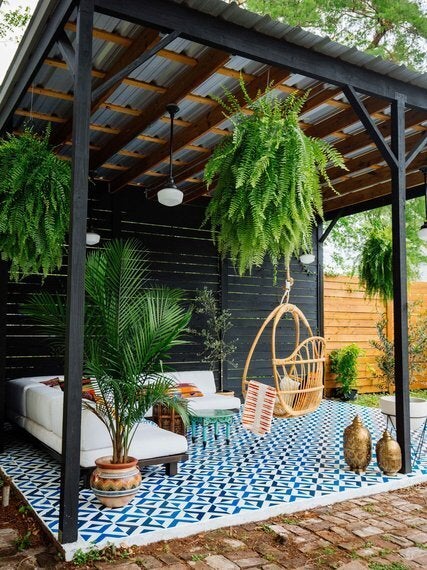 When it comes to landscaping:
Jane Lockhart advises to opt for various shades of green. When it comes to garden design, "it's all about texture!" claims the expert. Coarse, fine, rippled or bold, no one should underestimate the impact of leaf texture in 2017. Also, any kind of stones are in -- especially heated ones. "I had a client put heated stones in his backyard, that way he can maximise the use of his outdoor space," explains Jane. Also, remember that horrid 70s artificial turf that is still loved by (too) many? Well there is now an upgrade- and guess what: it doesn't look bad at all! And incredibly real. Proof: many swanky NYC penthouses now rock synthetic grass on their decks.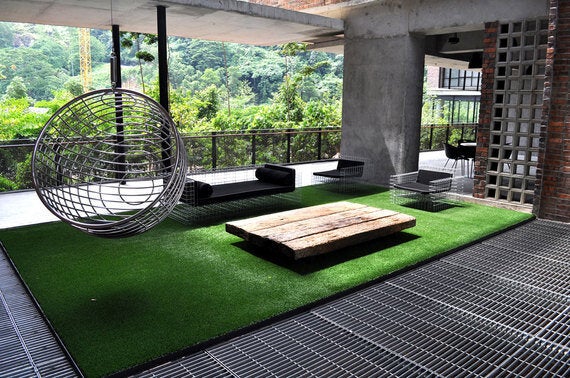 Jeff Johnston, landscape designer at Joel Loblaw, agrees: "We find that most of our clients want a simple modern garden with lots of lush greens and hints of colour. Ornamental grasses such as miscanthus (maiden grass) are very hot right now. Clients like its clumping nature with fine-textured silver-green blades that turn bronze in the winter. We love recommending plants that offer more than just spring and summer showiness. Plants that keep their structure and colour throughout the winter season are a strong choice."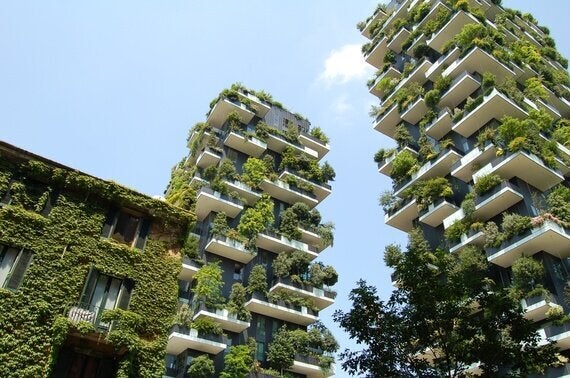 Photo credit: Chris Barbalis /Unsplash.com (free of rights pictures)
When it comes to small balconies:
It's all about plants, Moroccan lanterns or LED candles, claims Jane. They even make interlocking wood floor tiles that make it easy to refresh and elevate your balcony -- and say hasta la vista to drab concrete flooring. The same applies to wooden decks! Another astute trick of the trade: cover the floor of your terrace with a super chic outdoor rug for a sophisticated vibe. They look the same as indoor rugs, however they are water resistant. Neat!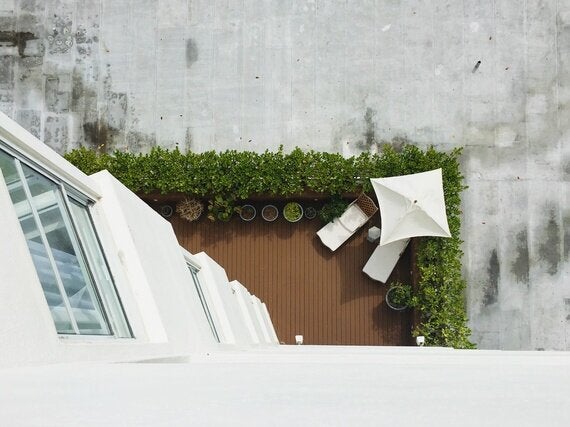 Photo credit: Nidia Dias/Unsplash (free of rights pictures)
When it comes to buying the right pool:
One thing is for sure: the omnipresent bean-shaped pools are out (oops, sorry!), and linear pools are in! Clean, crisp lines are henceforth all the rage.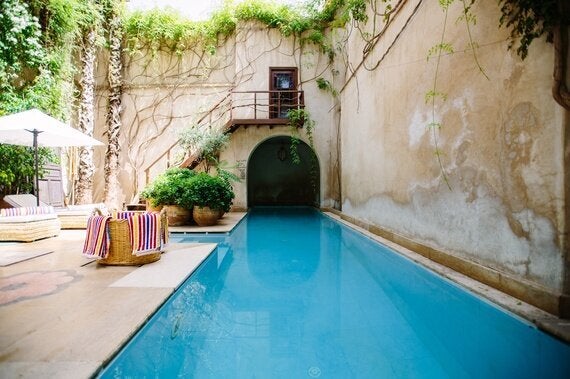 Photo credit: Jason Briscoe/Unsplash (free of rights pictures)
When it comes to outdoor furniture:
It's all about wooden dining table sets. Forget glass top tables, the main goal is to give the furniture a homey vibe, as if you had taken your dining table outside. The same applies to the chairs and cushions. In terms of shades, Jane Lockhart advises that brown (which we've seen a lot of this past decade) is now passé, and that all shades of greys and taupes are in -- and here to stay. In terms of living sets, sectionals are favoured, thanks to their uber trendy lounge vibe. Your outdoor living space needs to be welcoming, comfortable and sophisticated. Jane makes it very clear that nowadays, the living space and the dining space need to be separated. For this, shelters with beautiful, flowing drapes can be used, lounge cabanas as well. Essentially, the furniture needs to look like everything but outdoor patio furniture. The 90s are over. Got it?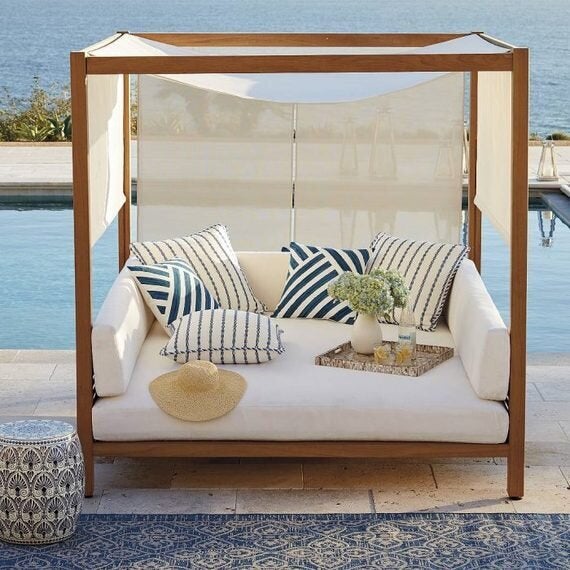 Photo credit: Malibu Art/Twitter
Speaking of lounging season, Jeff Johnston vouches for fire tables: "In terms of accessories, fire tables are very popular as they help to extend (summertime). Many of these fire tables can be operated from inside the house by remote which enhances the functionality and convenience which many of our clients appreciate." Now, who wouldn't want to play with fire?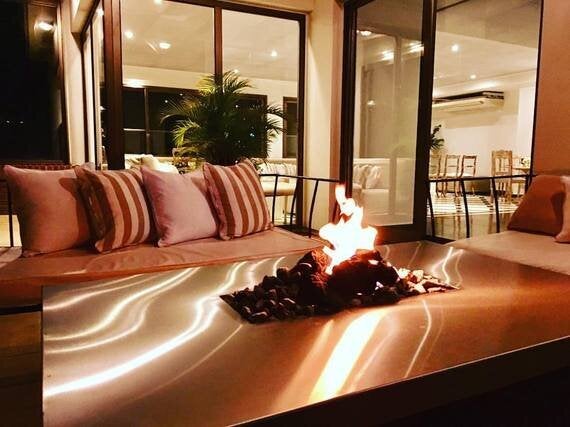 Follow HuffPost Canada Blogs on Facebook
Popular in the Community