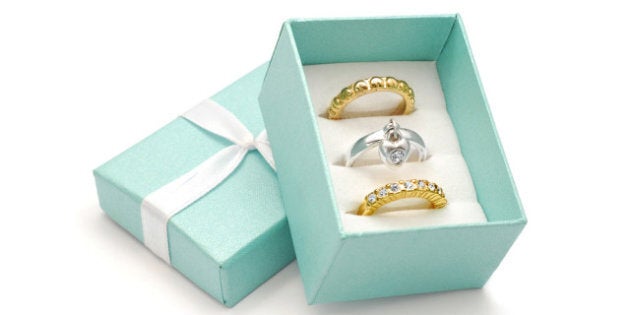 Whether you're shopping for you mom, sister, best friend or boyfriend's cousin's niece (or just want to treat yourself), jewellry is always a nice way to go. It's universal-woman friendly (we just made up that term).
To help you buy the best baubles for your loved ones this season while also sticking to a budget, we spoke with Kate Hubley, a Montreal jewellry designer, for her tips on when to save and splurge on accessories.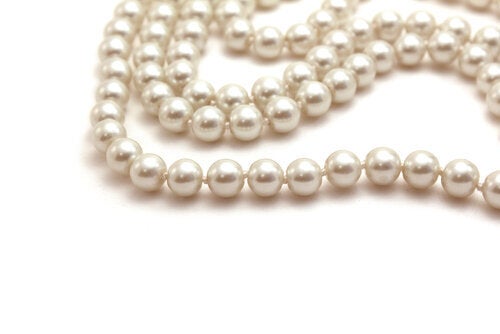 How To Buy Jewellery: When To Splurge And Save On Pearls, Diamonds And Gold
Save: Chinese Freshwater Pearls
If you're shopping for that boyfriend's cousin's niece we mentioned earlier, this might be a good option. Classic and feminine, they come in pink, grey, blue and a plethora of other colours.
You don't want to mess around with these and you probably want to reserve a string of Tahitian pearls for someone special. Like mom. Kate says a pair of earrings can run between $300 and $400. But mom is definitely worth it. Right?
A quick gander through your jewellery box and we have no doubt you'll find all kinds of baubles and sparkly items that can be repurposed. Find some inspiration on Pinterest, get crafty and get to work.
Splurge: Something Special
It's all fun and good to buy 12 pairs of earrings for $8 each at a big box store, but it's always more fun to save up and buy something you (or the person you're shopping for) can really connect with. This is when you want to bring out the big guns because it's a piece they'll want to wear and love forever.
Kate says resins and plastics are the new sterling. Prices of precious metals is up, which means creativity is too. Colourful bangles, rings and even earrings are fun and flirty without breaking the bank.
Kate says that if you're thinking of treating someone to a little diamond sumpthin' sumpthin' for the holidays, Canada is good place to start. Fun fact: Canada is the third largest producer of gem-quality diamonds. Who knew? If a diamond is certified Canadian, then you can rest assured the sparkler is conflict-free.