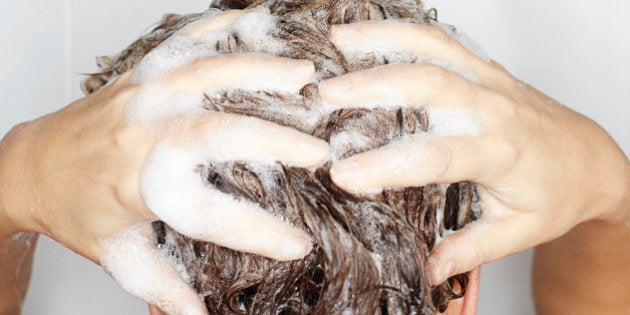 The natural 'wave' for my hair is mushroom style. If I let it dry on its own, with no product to tame it, there will be a full on poof on the top of my head. The rest will take the shape of Judy Jetson's hair. Not a very appealing look.
Combine this with the rain in Vancouver and I look like a '70s rock star who ran into a live electrical circuit. Fortunately, I am learning more and more about products that can help tame my shroom and also (for me) how not to overdo it with the products.
I was lucky enough recently to speak with Brennen Demelo, L'Oréal Professionnel Ambassador. Brennen shared with me his top tips for choosing the right products for your hair.
How do you choose the correct shampoo, conditioner and styling product for your hair?
Like any profession you always want to consult with your stylist to identify the type of hair you have and its unique needs and then work with your stylist to build a regime that will suit your hair profile.
Should you use different products for different seasons?
Adaptation to your climate is important for your hair, much like your skin. It is likely you will need more moisture in some climates and in drier winter months. Sun protection becomes important in summer; static prevention is important in winter.
Any tips on how to get the most from your products?
After consulting with your stylist regarding which products to use, a great tip is that you always want to make sure you have removed up to 90 per cent of the moisture from your hair after washing and use your product to replace moisture before styling.
Too much water will dilute your hair product, taking away from the features and benefits that product offers. A second key tip is that your hair needs multiple products, much like cooking. I find mixing hair products like a recipe can create some spectacular results.
Should you condition every time you wash?
Yes. Washing less is best, opt to replace with simply conditioning the ends of your hair vs. washing every time. This will help maintain your hair's natural oils and help to deodorize your hair, leaving you with a fresh clean feel. Hair does not get as dirty as we think it does.
As you age do you need to change products?
Yes, the best approach is to discuss options with your stylist to help prevent premature hair aging (much like with our skin). The products we choose should not be adding stress or age to our strands.
Is it a myth that a person should change their shampoo every six months, or is this true?
Very true -- it's not a myth at all. Even every three months or with every new bottle. It's always a good way to get different performance out of your hair, as it will always adapt to the new product. It's a fun process with your stylist, who should be your beauty coach on determining which to try next.
Any other tips you may have.
Keep it fun and interesting, experiment and be open to advice and change. Try losing the blow dryer if you dare!
James Valiant, Senior Stylist, Manager of Suki's Richmond salon provided some of his tips too on how to get the most from your hair products.
What are the top tips to decide what kind of hair products you will need?
Shampoo and conditioner formulations today are very scalp and hair type (fine, coarse, oily, dry, damaged, etc.) specific. Professional quality shampoos and conditioners are usually labeled as to the hair type they are for. The thing to remember here is that there are frequently "trade-offs" involved in choosing shampoos and conditioners.
For instance, an individual may have fine hair and need volume but volumizing shampoos do not protect hair colour very well. The safest way to purchase a shampoo or conditioner specifically for your hair is to visit a good salon, have them analyze your hair and give you recommendations.
What is the difference between store bought hair products and salon products?
There are some substantial differences between professional products purchased in a salon and the products normally found in a food or drug store. Salon quality hair care products are more concentrated and tend to use better ingredients. This is particularly true of the surfactant, or cleansing agent, used.
Mass-market products tend to use Sodium Laurel Sulfate as the surfactant, which is quite harsh. Salon quality products use more gentle surfactants like Sodium Laureth Sulfate (similar name but very different). Additionally, professional products use less fillers and will not build up on your hair, as the mass-market brands will.
Do you really need to use a deep conditioner? If so, who is a deep conditioner for and how often?
Using a masque or other type of deep conditioning product periodically is a good idea. Regular conditioners tend to work on, or within, the cuticle, or exterior, of the hair shaft. Masques work deeper into the hair shaft and true treatments still deeper into the hair shaft.
We recommend the use of a masque about every six to 10 shampoos depending on your hair. When a masque is used it is used in place of the daily conditioner, not in addition to it.
How often to wash your hair?
For most people shampooing their hair every second or third day is recommended. Our scalp produces natural oil, sebum, that is nature's way of conditioning our hair.
If we wash our hair every day this natural conditioner doesn't have a chance to work. Today we also have some excellent "dry shampoos" that that can be used to freshen the hair between shampoos.
There are of course some exceptions to this rule. If you have a very oily scalp, daily shampooing may be necessary. In this event, there are professional shampoos designed specifically to limit the amount of sebum the scalp produces so they can help stabilize your oily scalp and reduce the problem.
Here are a few other tips to keep your hair healthy and beautiful.
Blow dryers, flat irons and curling irons are great and help you create beautiful hairstyles but, they can be damaging to the hair because of the heat. Because of this, I always suggest to use a heat protectant product, before using a blow dryer or iron.
Every hair service has a "best before" date attached to it. For hair colour that date is four to five weeks out from the date of service. This will keep your colour vibrant and avoid the appearance of roots.
As hair grows at different rates, it is important to have your haircut between four to eight weeks to keep your mane looking fresh, controllable and balanced. Ideally you should never look like you need a haircut, or like you've just had one.
How can you get all the hair products out of your hair?
If you start to experience build up on your hair. First try shampooing twice, as we normally do in the salon. The first shampoo is quick and designed to get most of the build up out. After thoroughly rinsing the hair, apply a second amount of shampoo and really massage it into your scalp with the balls of you ringers.
The use of a clarifying shampoo every three to four shampoos will also eliminate the build up but, do not use a clarifying shampoo if you have hair colour, as it will strip some of your colour.
I am going to use these helpful tips as I continue to expand by hair care regime.
Your suggestions are always welcome, as I continue on my journey to live life to the fullest. Let's have the very best 2015!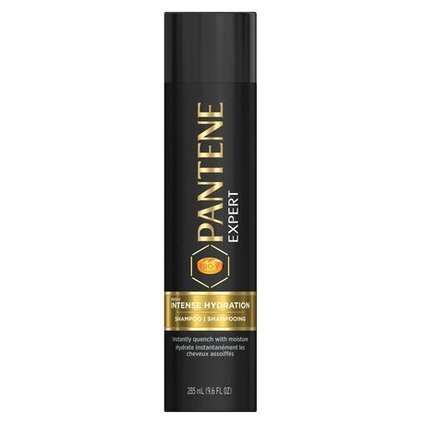 Anti-Humidity Hair Products