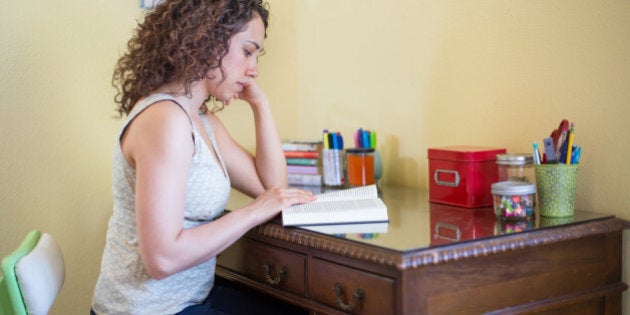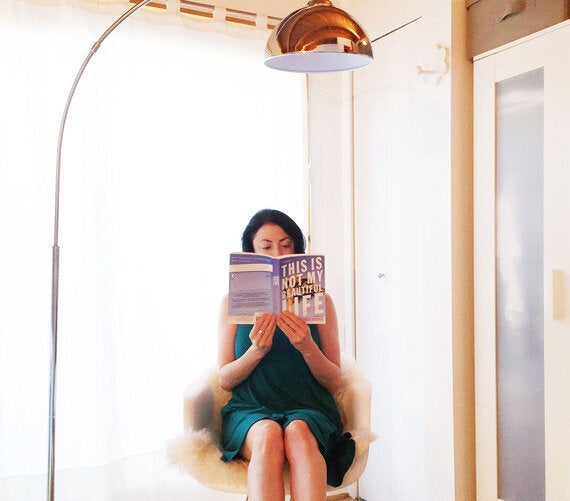 When the term "self-care" started to make the rounds in the popular lexicon, I initially envisioned sepia hued scenes featuring lengthy candle-lit bubble baths, cucumber slices delicately placed on eyelids and gallons of herbal tea - all set to an Enya soundtrack.
My reaction was, "I don't have time for that" and "Enya? Really?"
I knew that self-care was important, but the more I was reminded that I wasn't doing these things that everyone told me I should be doing, the more I felt like I was failing at being an adult human.
What I didn't understand, was that not everyone's approach to self-care is going to look the same.
For example, I love to read - especially new fiction and memoirs by female writers. I used to think my obsession with books was just that - but I've learned is that it's so much more. I read every weekend morning and every night before bed. It's not only an enjoyable hobby - it's become part of my own self-care ritual. I go to the gym and do other things to look after myself, but reading is always a constant.
Taking time to slow down and treat myself to new stories, perspectives and ideas, feels incredible. As someone with a naturally anxious mind, reading is my go-to reset button. Whenever things get foggy in my brain, I can always focus on someone else's words for a few minutes. Re-set. Repeat.
Not to mention - reading voraciously helps me grow as a writer.
So, in honour of one of my favourite self-care rituals, I decided to create an area in my home office designed just for that activity. Here are my ingredients for the perfect reading nook.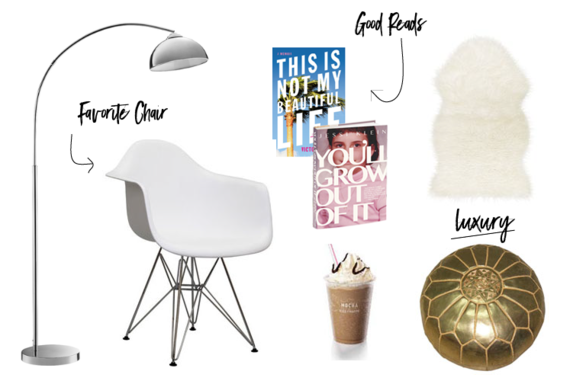 This is going to be different for everyone. However, since I enjoy chairs with hard backs and wanted to stay on budget, so I decided to go with this Eames style armchair from O.co that I already had in my office.
Even if you're reading on a backlit e-reader, good lighting is key. I'm a big fan of floor lamps. For my reading nook I chose this Catalina Chrome Arc Floor Lamp, which can also double as lighting above a sofa in another space.
There's something really nice about being able to kick your feet up. I was so excited when I found the perfect Moroccan style Ottoman for my space. The gold leather adds a dramatic pop and doubles as a side table where I could rest a tray or a small stack of books.
The perfect reading nook needs to have a certain degree of coziness. I'm all about adding luxurious textures to your space. My go-to white mid-century chair got 110% more comfy when I draped this New Zealand Sheepskin Throw across it's back.
Grab a good book, some coffee and unplug! Although I like to keep my iPhone handy so I can update my Goodreads account and take #bookstagrams of whatever I'm reading, I try to keep my reading time as free of tech as possible. Taking some time to unplug from your phone is an act of self-care in and of itself.
Follow HuffPost Canada Blogs on Facebook
Popular in the Community