UPDATE: Gord Downie passed away on Oct. 17, 2017. "Last night Gord quietly passed away with his beloved children and family close by," the Tragically Hip said in a statement. "Gord knew this day was coming – his response was to spend this precious time as he always had – making music, making memories and expressing deep gratitude to his family and friends for a life well lived, often sealing it with a kiss... on the lips."
In light of lead singer Gord Downie's terminal cancer diagnosis, The Tragically Hip has teamed up with Toronto's Sunnybrook Hospital to fight brain cancer.
Glioblastoma affects two to three people per 100,000 in Canada, the U.S., and Europe. Its exact cause is unknown, but current research is pointing to genetic mutation.
Because of how rapidly the cancerous cells can reproduce, the average survival for most glioblastoma cases is less than one year, even with aggressive chemotherapy and radiation treatments.
The Gord Downie Fund for Brain Cancer Research will support research into new drugs, techniques, and therapies to fight "unbeatable" brain cancers.
You can make a donation to the fund online here.
With files from The Canadian Press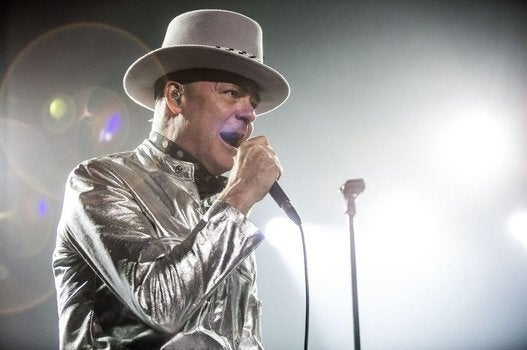 Tragically Hip "Man Machine Poem" Tour