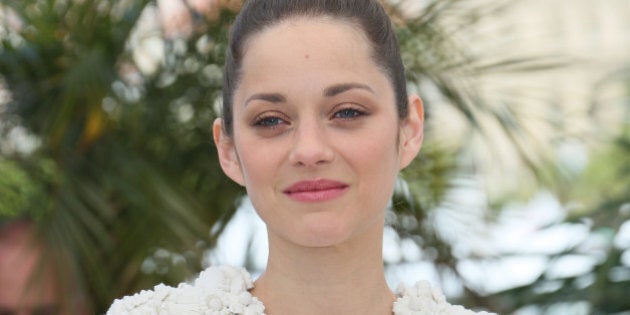 We weren't sure when the latter was going to happen (the former has to – right?), so we've decided to pay homage to French fashion, by attempting to adapt it ourselves just in time for fall 2013. According to style stars and collections, here's what we've learned. And Ms. Cotillard, if you're reading this, yes, we will go shopping with you.
Story Continues Below Slideshow: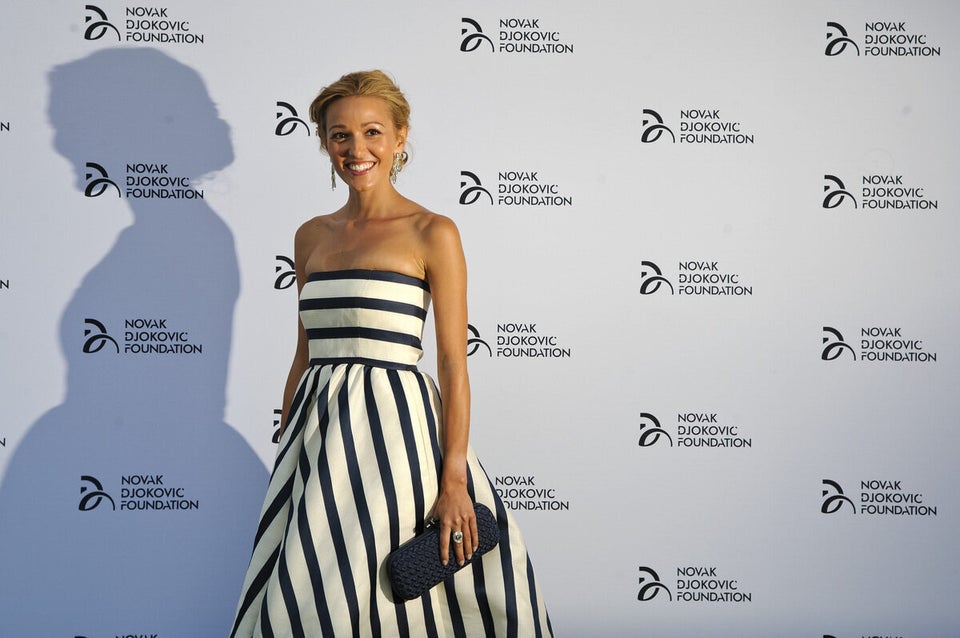 How To Dress French
Thanks to actresses like "Inglorious Basterds" star Melanie Laurent – who showed up to the Burberry Fall 2013 show in London in a satin trench coat – French style has been closely associated with minimalism, as much as it has been with glamour. In the case of Ms. Laurent, she dresses down her coatdress with loose wavy hair, lip stain, and grey shoes. Much like she did at the premiere of "Now You See Me," where she donned all black, and a low, loose ponytail. This fall, less (whether it be accessories, intricate hairstyles, or makeup) is more.
Without fail, French natives like former French Vogue editor in chief Carine Roitfeld and Marion Cotillard have perfected red carpet contrast, pairing designer formalwear with soft, even messy hairstyles. French style is synonymous with seeming effortless, and like we saw on models in countless collections, loose updos, disheveled waves, and borderline bedhead will help tone fancy outfits down.
Never forget that the season's lace trend should always remind us of French – ahem, Chantilly – lace, and we have not. While you hardly have to get decked out in the fabric to embrace the trend, you can use Marion Cotillard (her again!) as inspiration, who wore a flower embroidered lace frock at the Critics Choice Movie Awards earlier this year. Like Cotillard, you can keep the lace modern: paired with leather, dark tones, and even biker boots, you can come off casual, and still on-trend.
It's hard not to scream "capes!" at the top of your lungs in joy when you read about them, and frankly, it's almost offensive not to. This season, Anna Sui, Derek Lam, and DKNY embraced the style, but French designer Stephane Rolland opted for a less conventional take in his couture collection debuted last year. That's the key: French style is about uniqueness and self-expression, so don't be afraid to pair a cape with tights, or a cape with leather pieces, or even opt for a detailed, embellished cape – it's all about you.
History buffs, rejoice: Chanel's Pre-Fall 2013 collection was a show straight out of "The Tudors," and frankly, it was magnificent. Through tartan, cashmere, and tweed, Karl Lagerfeld borrowed from the UK's past – because Coco Chanel herself loved the Elizabethan era. Since English revival is also big in 2013, combining the two is easy: pair capes with tartan stockings, or A-line skirts with ruffled, button-up blouses. It's fall-appropriate and classic – meaning that even hundred of years after pieces like this were worn, they still have a place on the fashion spectrum.
Not to make this all about Marion Cotillard, but that's why we're here: having rocked an Antonio Berardi mini-dress at the 2013 Cannes Film Festival, she proved that through a high neckline, subtle shoes, and minimalist makeup, you can still make a short hemline red carpet-appropriate. Print mini-skirts and mod dresses are must-haves this season, so to keep them "French," remember that minimalism will tone down their shock value (if super short), and layering stripes or even a leather jacket will give them a more street style vibe.