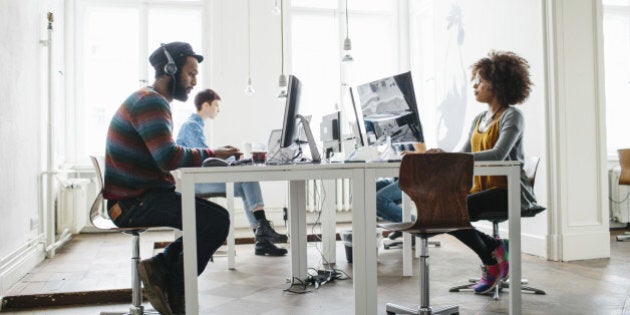 There are many things that are expected to go hand-in-hand with growing a business, such as little sleep, cash flow concerns, stress, and endless coffee consumption, but with so many tasks to complete (and endless decisions to make), many entrepreneurs fail to acquire the proper tools to successfully transition from startup to successful business.
Are you ready to scale up and out of startup status? Here are three key things you'll need to do (or improve) in order to grow your business -- and the tools to help you get there:
Ensure your money is properly managed
You may only need to send invoices now but as you grow your business, things will become more complex. It's important to have an end-to-end financial management solution that can scale with your business as it grows and includes features like bookkeeping, sales and expense tracking, and payroll.
If you're looking to acquire additional capital for business growth and sustainability, you will need to have the ability to track and report on key metrics such as revenue growth and gross margins, document and track your cash flow, and forecast your financials. By using an all-in-one solution, you can easily monitor and capture how your business is doing anytime, anywhere.
Not sure what you should be tracking to demonstrate that you're a good candidate for funding? Consider hiring an accounting professional as a consultant or as part of your team to identify key performance indicators, and help determine the level of investment you'll require to support the expansion and growth of your business. Our research indicates that this type of strategic support will help you achieve long-term success; we found that small business owners who work closely with an accounting professional are 89 per cent more likely to make it to that important five-year milestone.
Put in face time - and connect in real-time
As an entrepreneur, you're usually forced to wear multiple hats - but in order to scale up, your attention should always be focused on the core operations of your business. To do that, you need to manage and be plugged into what's going on with your business while being judicious with your time.
Face time with employees, external teams, and potential investors is of the utmost importance. If you've avoided purchasing or renting a physical office space in order to keep overhead low, or have purposefully chosen to forgo one (like Buffer), there are several tools you can use to overcome the obstacles of working remotely and collaborating with a remote team.
If you need to hold in-person meetings, you can book on-demand spaces while on-the-go in major cities in Canada (and the U.S.) online or on your smartphone with cloud-based services like Breather. If online meetings will suffice, Skype for Business is a great option.
Communicating and collaborating with remote employees and external teams in real-time has never been easier thanks to cloud-based messaging platforms like Slack. Additionally, Dropbox Business is a great way to securely share and store files, and it also allows your team to add and edit documents together.
Keep putting your customers first
It's important to stay top of mind with customers by being proactive in your communications and keeping all of their information organized. Customers should always come first, and as the number of customers you have multiplies, you will need powerful customer relationship management tools to ensure each of your customers get what they need, when they need it.
By using a solution like Method:CRM, you can easily store customer information and track customer emails, calls, and appointments. As it's optimized for mobile devices, Method:CRM also enables you to send quotes and invoices, assign follow-ups to employees, and track leads while on-the-go.
Consider improving your engagement with customers - and saving time - by using a messaging solution like Smooch, which enables multi-channel communication with customers across messaging apps, SMS, mobile apps, websites, and even Shopify stores. It also integrates with Slack, so your employees can connect with customers directly from their desktop and mobile devices.
It's important to ensure you have the proper tools and processes in place to help you manage growth, so take advantage of the innovative cloud-based products and services that make it more convenient than ever to understand your company's backend and keep your finger on the pulse of all aspects of your business in real-time.
Follow HuffPost Canada Blogs on Facebook