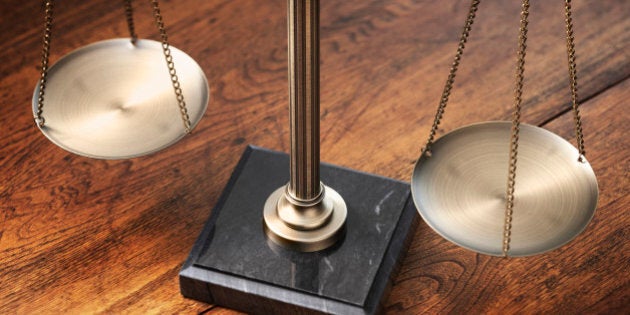 I was sitting at a restaurant a few weeks ago by myself enjoying a fabulous burger and fries...totally breaking my dietary promises to my girlfriend. In the midst of my guilt and enjoyment, I couldn't help but listen to the conversation at the table next to me.
One gentleman (Harold) was complaining that he calls his divorce lawyer almost every day, and she doesn't always return his calls, which makes him very upset. The lady he was with (Leanne) asked "how much do you pay her"? His response was "$200 per hour." Leanne then said, "well if
that's the case, you can call her as much as you damn please, and she better answer those calls and kiss the ground you walk on!"
While I do think Leanne is correct in that a lawyer should always get back to his/her client(s), to be blunt, she would be surprised to know that she drastically misunderstands the balancing act of the lawyer/client relationship.
Most people will need a lawyer at one point in their lives. Whether it is a home purchase or a will, a bankruptcy or a divorce, lawyers are a necessary part of our society. While the Law Society rules do govern aspects of the lawyer/client relationship and impute a general duty of diligence and communication with clients, there are many different layers of client service within that framework, and every client wants to be treated as #1.
Well, in life there's always a way to snag that #1 spot, and in this case it starts with you, the client.
As a lawyer I can tell you that there are many different kinds of clients. Without drawing on my own client base, some clients buy their lawyer birthday gifts and send pictures of their grandchildren, while others yell at the lawyer when they don't like the font style. These are extreme examples, but it goes to show that just as there are 50 ways to get to the river, there are 50 ways that a client can choose to structure the relationship. Before I give you my advice on same, allow me to open your eyes to the life of a lawyer.
Lawyering isn't an easy gig. While we make decent money and have the benefit of doing interesting work, we put in very long hours, are constantly inundated with voicemails and emails, and in the meantime are often running to and from court to get everything accomplished so we can maybe, just maybe, have some family time at the end of the day.
Furthermore, there is a reasonably high demand for lawyers. For instance, in my suburban law firm I practice mostly in the areas of real estate, family law and wills/estates. These areas are in especially high demand because in the course of their ordinary lives, most people buy a home, execute a will and/or get married or divorced.
So where am I going with this? I'm trying to say that most lawyers are busy people with a reasonable supply of clients. That's not to say an endless supply, but enough to stay busy. Therefore, clients have to be cognizant that while their file is very important, it's not the only one on the go.
Given the above, most lawyers don't have room for an excessively rude or difficult client, or a client with unrealistic expectations. This kind of behaviour causes the lawyer unneeded stress and creates a toxic environment to work in. It is normal human nature to work better and communicate more effectively in a positive environment, rather than a negative one. This is not a revelatory fact -- but remember, if it is your file -- you need to help establish the dynamics of the relationship.
So, what should you do to establish a positive rapport with your lawyer? Here are some tips:
1. Be polite - Show your lawyer the same courtesy that you would want to be shown in your own job;
2. Maintain realistic expectations - don't expect a letter to be written within one day. The lawyer has a lot of letters to get out, and a good lawyer understands the importance of sending out "quality" work, not "rushed" work. You can't really put a time limit on quality;
3. Show your lawyer that you respect his/her schedule - don't constantly ask the lawyer for evening and weekend meetings. Once in a while that could be fine, but put yourself in the lawyer's shoes and recognize that we have to go home too and take care of our personal lives. Lawyers try and work regular business hours, and this means that you may have to take some time off work during the day to see your lawyer;
4. Don't ask your lawyer for discounted fees - we went to school for a long time to do what we do and spent a lot of money to be where we are. While most of us go to work everyday to effectively serve clients and provide honest and helpful advice, we also want to provide for our families and enjoy the fruits of our labour. Furthermore, the practice of law is riddled with overhead. When a client tries to negotiate reduced fees, it could set a negative tone for the relationship;
5. Communication - give your lawyer some time to get back to you. If the lawyer is answering every telephone call and returning emails within a few minutes each time it could mean that the lawyer isn't busy. Given the demand for lawyers if the lawyer isn't busy, it probably means that there's a reason for it. So be sure to keep this in mind.
Back to Harold and Leanne: when I was at the restaurant that day totally ignoring my cholesterol levels, I refrained from telling Leanne that she was wrong about her expectations of lawyers. However, I thank Leanne for reminding me about how delicate the lawyer/client relationship is, and how expectations may vary. Therefore it is important for lawyers and clients to have honest discussions from the beginning, so that expectations are properly set for both parties.