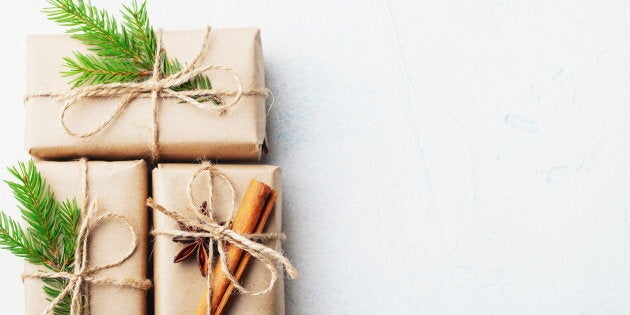 Somewhere between the brightly wrapped gifts, cheap decorations, excessive gift-giving and uneaten food, the holidays have become the most wasteful time of the year — a costly practice, both for our wallets and the planet.
By rethinking what we're consuming, and with a little planning, we can significantly reduce the amount of unnecessary waste we're spreading alongside holiday cheer.
Think Outside the Giftbox
We need to rethink our obsession with new. As a consumer-driven culture, we've been trained to think that a second-hand gift is not as meaningful, but this just isn't true.
"The most sustainable item is the one that already exists," says a 2018 State of Reuse Report. We live in a world of abundance and often things on the secondhand market are in nearly new condition anyway.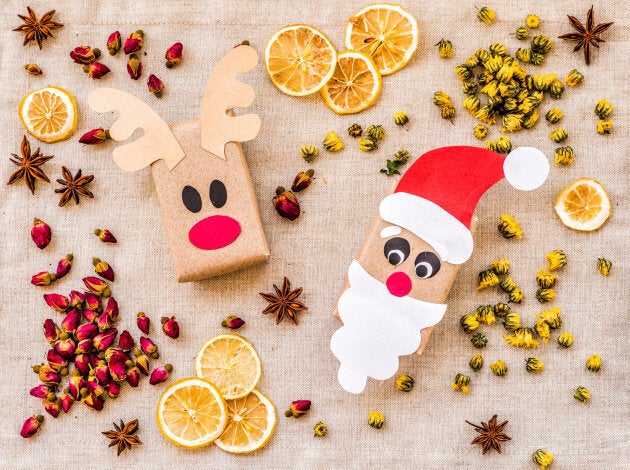 Skip the mall (and the stress) with these alternatives:
If you live in Toronto use Bunz Trading Zone, a popular community trading platform. The search bar makes finding specific items easy. And during the holidays, you can search through the hashtag #GIFTIt on the app for handmade or like new items that the community deems giftable.

Participate in or run your own community swap, such as Toronto's annual Holiday Gift Swap.

Make your own gift, focusing on upcycled materials and package-free consumables.

Skip the physical gift entirely and give the gift of experiences instead (which, according to science, make us happier than physical stuff anyway).

If you are going to buy new, buy local and handmade. Visit local markets where things made by hand, are more durable and use little to no packaging.
Rethink Gift Wrapping
Annually, Canadians generate 545,000 tonnes of waste from gift wrapping and shopping bags alone. If every Canadian wrapped just three gifts in upcycled materials, enough paper would be saved to cover 45,000 Hockey rinks!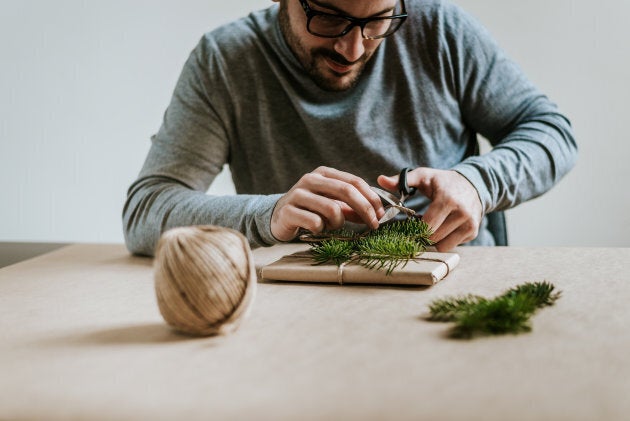 Find a piece of scrap material (either one you already have or pick something up from a thrift store) and test out the Furoshiki method.

Skip the tape with this tapeless wrapping technique (because let's be honest, tape is just an unnecessary barrier between you and your present. Hard pass).

Substitute the ribbons, bows and other non-recyclable trappings with greenery and foraged sprigs or upcycle old magazines to make your own bows.

Upcycle materials such as maps, newspapers, magazines or packaging you've saved from previous gifts.

Make your own cards by cutting up used cards and other materials.
Rethink Food Preparation
Around the holidays, we tend to overbuy and over-cook because we have guests to host and we are never really sure how much people are going to eat.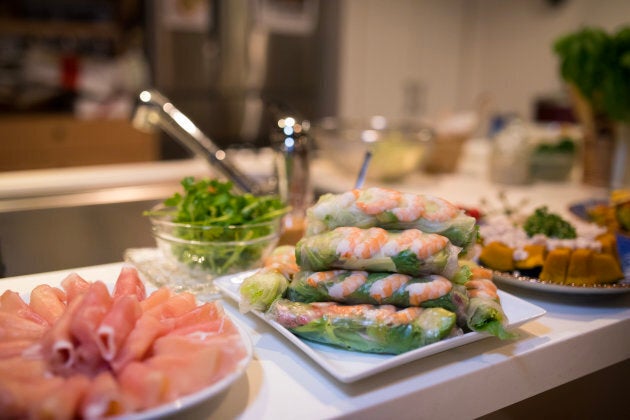 There are a few strategies you can use to reduce the amount of food you throw away at holiday gatherings:
Cook with recipes that incorporate "food waste," such as brewing a winter tea with fruit peels, roasting the seeds of squash with olive oil and salt, making a soup with vegetable scraps, using beet greens in a salad, baking a pudding from leftover bread, etc.

Eat "root to stem," which means eating the parts of the vegetables that we traditionally throw away but are actually perfectly edible.

Compost food scraps so that they do not end up in landfill.

Purchase fruits and veggies that are about to go bad in the store. Use apps like FlashFood that will show you the produce that's coming up to its best before date in the grocery store.

Do not cook more than you need. Scrutinize your guest list and base your recipe size on how many people will be eating with you. Encourage guests to start with small plates and return for more if they're still hungry.

Store leftovers in stainless steel containers or mason jars. If you don't want to be responsible for eating all the leftovers, keep extra mason jars on hand so you can send guests home with leftovers.
Rethink Festive Decorating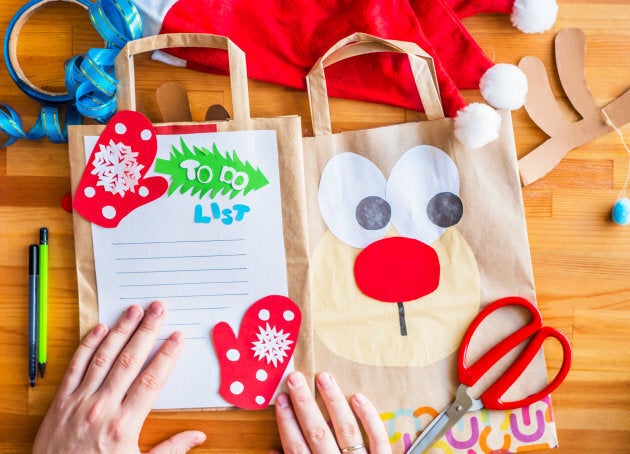 Refuse Single-Use Plastics & Disposables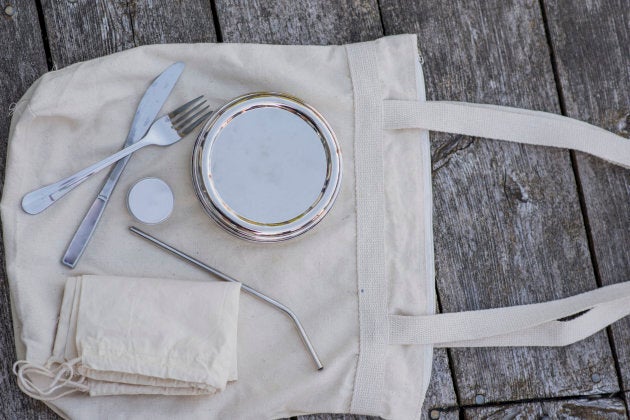 Whether you're entertaining guests, visiting a winter market for a hot chocolate, or enjoying the company of friends and family at a house party, avoid single-use plates, cups, cutlery, coffee cups, etc., by doing the following:
Use reusable dishes, cutlery and napkins when entertaining (don't feel like dealing with the clean up? Check out cup and dish rental companies like Dream Zero).

Replace plastic wrap with beeswax wraps, bowl covers or reusable containers.

Keep a reusable coffee cup with you at all times.

Carry a zero waste kit that includes reusable cutlery, napkins, a container, etc., so when you go to a party where disposable items are being used, you can use your own sustainable items instead.
Borrow house-party supplies like extra chairs, popcorn machines, disco balls, etc., from a local library of things (like The Sharing Depot) or from friends or rental outlets, rather than buying them new for single use.
Popular in the Community