Diwali is all about lights, family get-togethers, and most importantly, food.
Deep-fried and sugar-covered goodness can be found in many South Asian households leading up to the big day, but if you have type 2 diabetes (a condition common in South Asian communities), or kidney disease, Diwali is a good time to reevaulate your diet and sugar intake, says registered dietitian Sobia Khan of Toronto.
"There are lots of Indian sweets and savoury snacks served during Diwali which is what makes it so festive, but if you have type 2 diabetes, especially with chronic kidney disease, you need to watch the amount and type of sweets, savoury snacks and curries [you eat]," she tells The Huffington Post Canada.
"Recognize that it's OK to say 'no' to second servings," he says.
And if you're a fan of samosas (but want a healthier version), Khan has also shared her favourite baked samosa recipe below.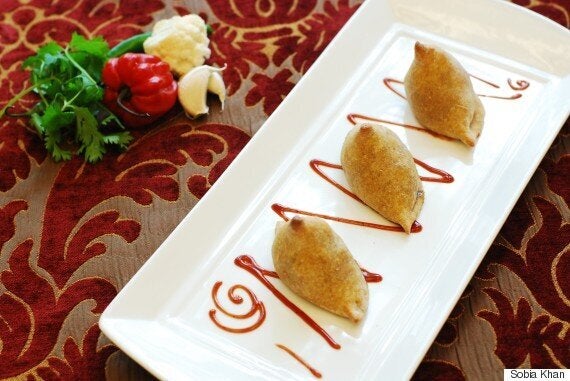 Preparation time: 45 minutes

Cooking time: 20 minutes

Makes 12 samosas
1-1/2 cup (375 mL) whole wheat flour, divided
1/4 cup (60 mL) chickpea flour (besan)
2 Tbsp. (30 mL) ground flax seeds (flaxseed meal)
1/2 Tsp. (2 mL) salt
1/2 cup (125 mL) skim milk (approx), divided
1 large egg, lightly beaten
1 Tbsp. (15 mL) vegetable oil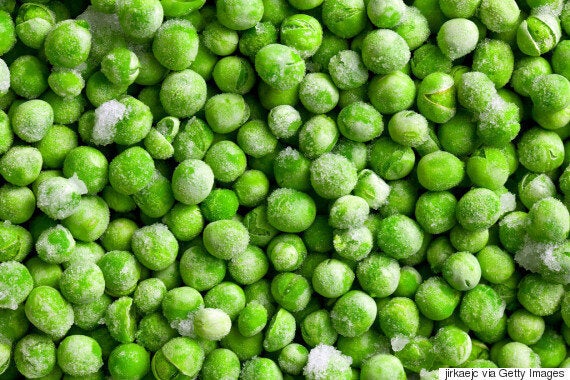 1/2 medium potato, diced
1 cup (250 mL) small cauliflower florets
1/3 cup (75 mL) frozen green peas
1 tsp (5 mL) vegetable oil
1 medium onion, minced
1 clove garlic, minced
1-1/4 cup (300 mL) minced cabbage
1 tsp (5 mL) cumin seeds
1/2 tsp (2 mL) hot pepper flakes
1 tsp (5 mL) mango powder (amchur)
1/2 Tsp. (2 mL) salt
1/4 Tsp. (1 mL) ground turmeric
1/2 Tsp. (2 mL) garam masala
2 Tbsp. (30 mL) water
1/4 cup (50 mL) finely chopped fresh cilantro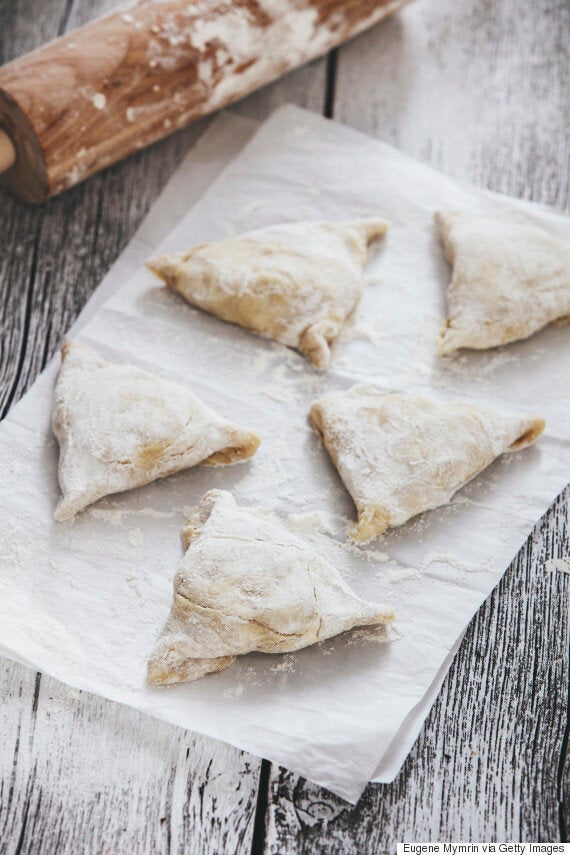 In a large bowl, combine 1-1/4 cup (300 mL) of the whole wheat flour, chickpea flour, flax seeds and salt.
Reserve 1 tbsp (15 mL) of milk.
Add egg and oil to the flour mixture. Gradually stir in the remaining milk, using only enough to make a firm dough.
Wrap in plastic wrap or cover with damp towel and let rest while preparing filling.
Place potatoes and cauliflower in a small saucepan and cover with water. Bring to a boil over high heat. Reduce heat and boil for about 8 minutes or until tender. Drain.
Meanwhile, in another small saucepan of boiling water, boil peas for 2 minutes. Drain.
In a large skillet, heat oil over medium heat.
Add onion, garlic, cabbage, cumin and hot pepper flakes; cook, stirring until the cabbage is soft and golden.
Add mango powder, salt and turmeric; cook , stirring for 1 minute. Stir in garam masala.
Add the water , scraping up any brown bits from bottom of the pan.
Remove from heat, stir in cauliflower and potatoes. Partially mash ingredients together.
Gently stir in peas and cilantro until incorporated.
Divide dough into 6 equal balls. On a work surface floured with the remaining whole wheat flour, roll out each ball into a thin oval.
Cut each oval in half crosswise, then form each half into a cone, pressing two edges together.
Fill with stuffing and seal remaining edge, using a little water if necessary.
Place samosas at least 1 inch (2.5 cm) apart on prepared baking sheet and brush lightly with the reserved milk.
Bake in preheated oven for about 20 minutes or until golden and crisp. Serve hot or let cool to room temperature.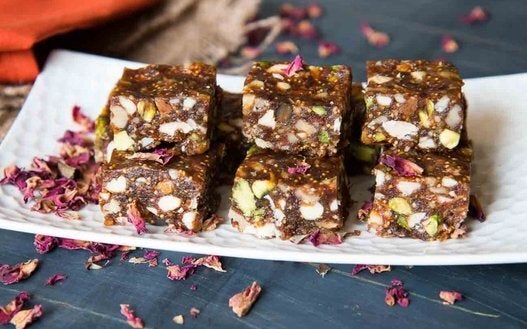 27 Sweet And Savoury Diwali Recipes