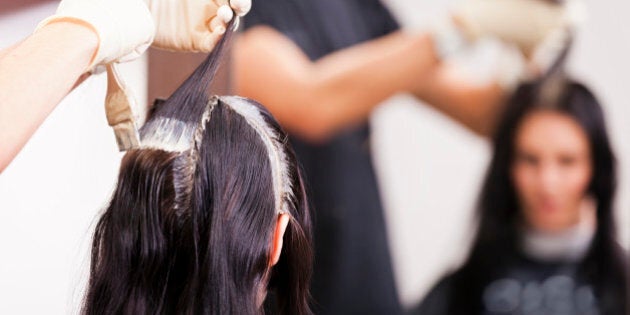 I am lucky that I have very thick and, for the most part, healthy hair. But it does come with a catch. If I don't keep my mane in check, it can start to have what I call the mushroom effect. It starts to burst out at the sides and become big and puffy in all the wrong ways. Having a trusted hairdresser to catch it before the poof is critical.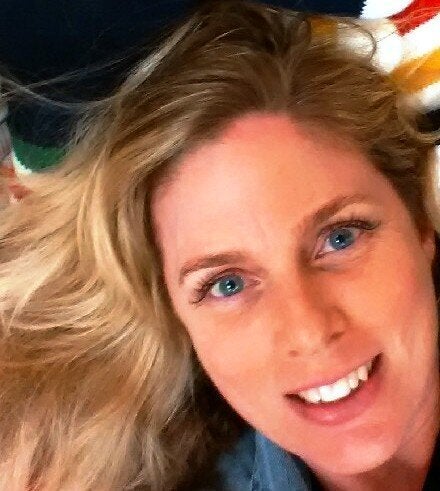 Recently I spoke with Amber George, Creative Director/Owner at Verve Hair Lounge to get her top tips on how to find the best stylist for your hair and lifestyle. Amber is an award winning stylist and knows what she speaks of.
How can a person have the best experience at a hair salon?
It is important to have a good consultation with your stylist. This is the time that you should share with your stylist what it is you have challenges with, what you do not like to see and what it is that you wish for your hair.
You should talk about what shampoos you use and styling aids. How much time you want to spend on your hair and your comfort ability with styling. It is important to include any chemical services that you have had. Even if it was over 1.5 years ago. If your hair is below your shoulders then it still has these services remaining in the hair. This is more important if you will be receiving a chemical service.
A demi or semi permanent DOES NOT wash out of your hair. So it is important to mention these as well. And henna counts too! In fact, lots of negative outcomes can occur when a henna is on the hair.
What questions should you ask when meeting a stylist for the first time?
I think it is important to feel comfortable with the stylist. Make sure that you feel like they are on the same page as you before you start. Be a participant in the consultation. Often times clients come in and expect a stylist to just 'do their job' and they want the stylist to 'do whatever you want' 'you're the expert'.
However, every single person could answer the question 'what don't you want'. That is a start. Most of the time when a client is unhappy with their service it comes back to the consultation and the client not expressing their wants and needs instead opting for 'do what you want'. Unfortunately, what the stylist wants doesn't often meet the criteria of what the client wants.
What is the difference between a $10 haircut and a more expensive cut (and colour)?
This is a complex question... In every industry you will always have those professionals that under-charge and those that over-charge. We will talk about those that are charging accurately. If you are paying in the lower range for you haircut, $10-$25 you will be receiving a quicker service. As there are commission or expenses involved with every service in a salon, that stylist will be making either minimum wage per hour or roughly $4-$10 per cut.
In order for this to make sense they have to take 15-30 minutes to cut your hair. These shops usually also charge independently for shampooing or drying the hair. Like anything, if you do something in a shorter period of time you will not have the same quality. They often are well trained but in giving a faster service can lack in the end result, as any hairstylist would if given only 15-30 minutes.
In the middle ranges of haircuts $30-$50 (depending on your area these prices could seem high), you can expect a longer service, perhaps these will be the junior ranges in higher end salons also. With these prices you can of course find those diamonds who are under charging, but for the most part you will find a very good service and some time taken on your hair. Usually 45-60 minutes.
In the higher range of pricing $60-$100+, this is where you will find the senior and more experienced stylist. As mentioned before, there are exceptions where there may be some who are over-charging. At this level you should experience a thorough consultation and a lot of advice. This is where stylists with decades of experience and training charge. They should be able to offer you a lot of their expertise.
You should notice that they are still attending training on current hair trends and are wanting to bring back the newest technologies to you. You should have a service of around an hour. This allows for the stylist to provide a precision hair cut with time to detail and finish the haircut to your hair type and face shape to customize it for you. Haircuts at this level should last you longer as they hold their shape better as they grow out.
If you are uncertain, then ask about the credentials of the stylist. Ask what training they have had recently. If you don't think that the bill reflects the quality or the training then keep looking. Most stylists will offer consultations, this is also a great way to see if you will have a good rapport with the stylist. Please be aware also, that stylists in the upper caliber often have wait times of two-three weeks, so plan accordingly. They also tend to have cancellation lists, so if you need an appointment earlier ask to be put on the list for a phone call if a space opens up.
Why should a person go to a qualified experience hairstylist?
Hairdressing is a skilled trade. Like any skill, it requires upgrading, hands on experience and training to perfect. There are also a lot of young stylists who do amazing work! And there are also stylists who have been doing hair for decades who haven't advanced much since they left hair school.
If you find the stylist that is passionate about their career and continue to invest in their craft you will find a great hairdresser! It comes down to training and experience. A stylist will help you find a style that works for you, your lifestyle and your hair type. They will give you a colour that is healthy and shiny and goes well with your skin tone.
They will also keep your style and colour evolving so you never end up in a rut. And they will be freely offering you tips and advice on how to treat and keep your hair beautiful and healthy! If hair is in optimal health it will style faster, easier and be frizz free and available to do colour changes and other retexturing services with ease. A good hairstylist will keep this as their number one priority.
Other tips you may have about choosing the right stylist? What is the etiquette to move from one stylist to another in the same salon?
Do some research. The Internet is a great place to look, but make sure to understand that all great hairstylists get some negative reviews and some not so great hairstylists get some glowing reviews. Determine if you are seeing more good than bad. Ask yourself if the person leaving the negative review seems reasonable. Some people like to complain and make trouble and refuse to be pleased, you can usually tell these types by their raving unreasonable reviews.
In the case of Yelp, check the filtered reviews, you will often see only negative reviews showing for non-participating non-paying businesses. These filtered reviews will give you a true state of a business's reviews. Especially if only one or two reviews are shown and 15+ are filtered. Google reviews and other industry awards etc. will be easier to access and will show a more overall outlook. Ask someone whose hair you like, where they go. If you are coming from some bad experiences, then go in for a consultation and meet and greet with the stylist to make sure you feel comfortable.
Ask their experience level, but be realistic about your expectations and your budget. If you want to see an award-winning hairstylist with decades of experience, but your budget is more in the $30-$50 for a haircut or $80-$90 for colour, you may find it very difficult. In that case, ask for the junior and intermediate stylists that work under that hairdresser. Ask if they get training from the Creative Director and if they get mentored frequently. Chances are if they do, you have the next best thing! A good mentor will always be happy to refer you to one of their mentees.
If you are paired with a stylist but you find that you would prefer to see a different stylist in the same salon, then please do! If the salon is a team, they will be fully supportive of your decision. If you like the salon then keep supporting it! Salons are mostly small businesses that rely on repeat business. It is in the best interest of all the stylists that you continue coming to their salon.
In the off chance that you are made to feel uncomfortable about the switch, discuss immediately with the Owner, Creative Director or Manager. If your stylist is booked or away and you must have your hair done this week, you can see another stylist of your choice.
What to do or say if you are not happy with your stylist? Should you have an official break up conversation or simply move on?
If you are not happy with your stylist and feel the need to make a change then I would discuss it with the Owner/Director/Manager of the salon. This is only a good way if the salon is NOT an chair rental salon. In which case each stylist is a business unto their own.
Give the benefit of the doubt to the salon to try and make you happy. If the leadership of the salon doesn't do what it can to rectify the situation then you should move on. Again, be realistic about what can be done. f you are visiting the stylist for the first time, then give them a chance to make you happy. It takes around three visits for a stylist to really get to know you and your hair. If you are always unhappy with your hair but are always jumping from chair to chair, you aren't giving the stylist or your hair the proper chance to have a great relationship!
Remember also, a lot of things that might seem disastrous to you, really aren't and can be easily fixed. The stylist is a trained professional and though you might think your hair is ruined, they likely have a way to fix it. It might just be a quick tweak on your colour, or just the blow-dry and not the cut that is the issue.
This is really important to remember when it comes to hair colour, it is usually very easy to change. You will be very surprised how that undesired outcome can quickly become your favourite hair colour. Just share with your stylist that it's not what you want and ask them what can be done. Unless your hair's integrity has been compromised, it can be changed. And if you go to a salon with an active mentor, then the stylist will be supported by a knowledgeable group of stylists.
Keep your eye on my blog, as I continue to look for ways to help you feel and look your very best self. If you have questions or comments, feel free to leave a comment below I would love to hear from you.
Wild salmon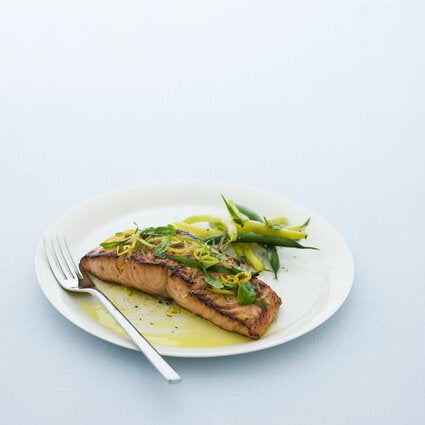 Iain Bagwell via Getty Images
Dark green vegetables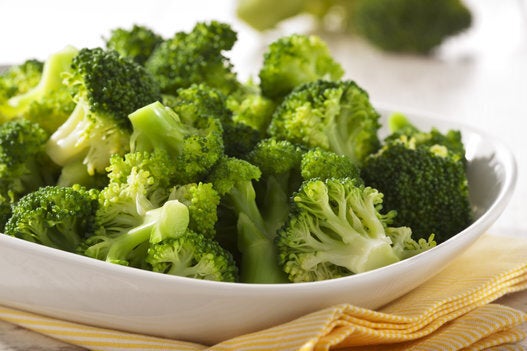 Oliver Hoffmann via Getty Images
Nuts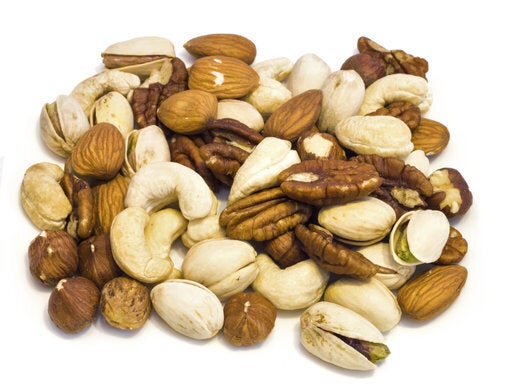 suprunvitaly via Getty Images
Meat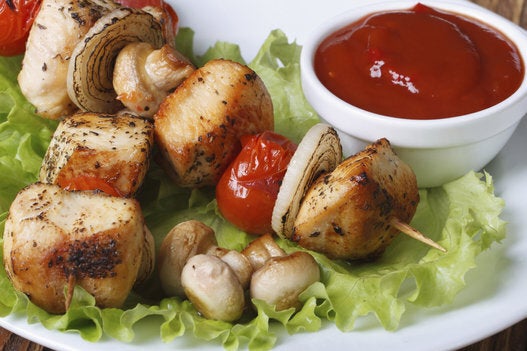 Blueberries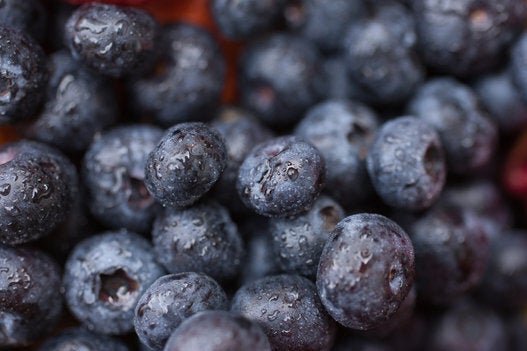 Tom Merton via Getty Images
Eggs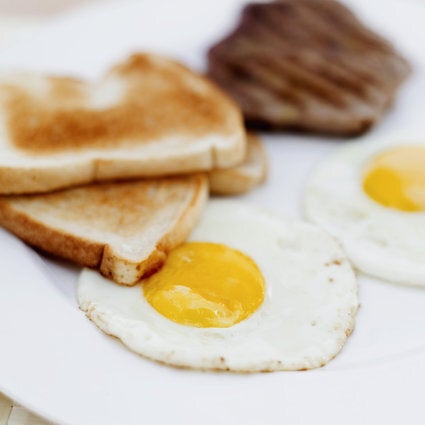 Beans and lentils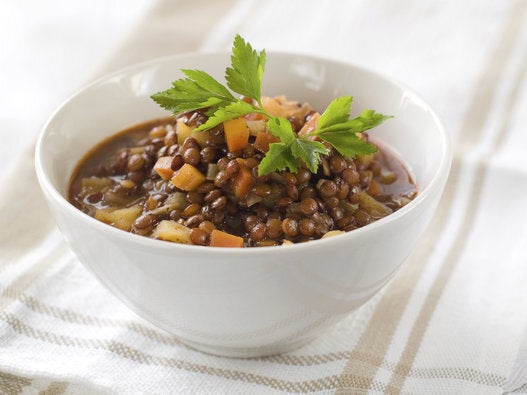 Yogurt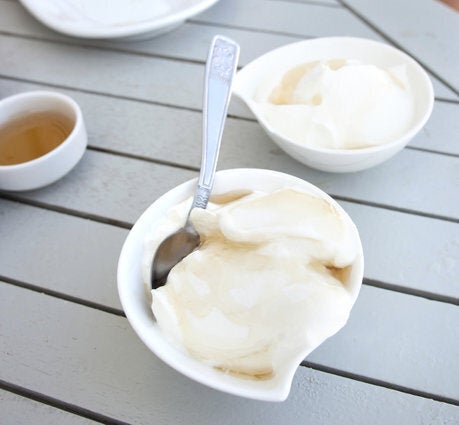 Antonio Gravante via Getty Images
Oysters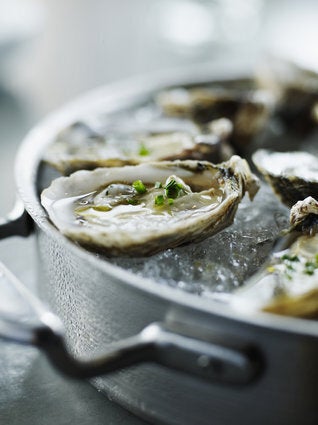 Thomas Barwick via Getty Images
Avocado