Death is the final stage in life and something that makes many people uncomfortable. One's own mortality can be difficult to accept, especially as you get older and those around us slowly start to pass away.
My mother, who is 76, nonchalantly told me the other day that she was planning on attending a friend's funeral later in the week. She also told me that she has reached a point in her life where she finds herself searching obituaries for a familiar face or someone she had known. This has become part of her morning habit.
My parents still live in my hometown, and have many friends and acquaintances in the community. Over the years, they have attended many funerals and services of those who have passed away, and it has always struck me whose services they attend and whose they do not. For me, regardless of whether I have seen someone in the past week or several years ago, it's appropriate and important to attend and show my support for their loved ones.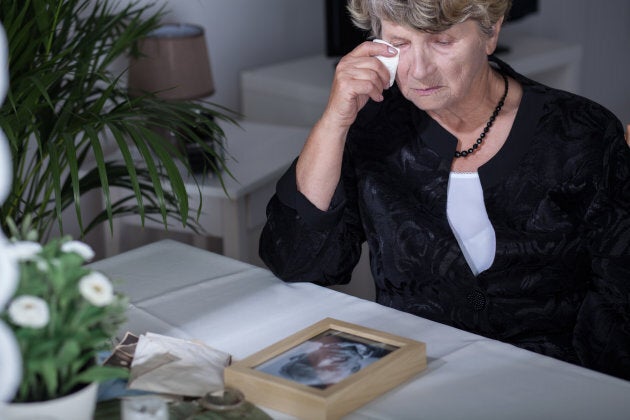 These events are points at which the living can come together, support each other and remember the impact that the individual made on their respective lives. And as adult children, we can support our parents through this process.
It's expected when you reach a certain age that funerals and death are common place. But dealing with these losses can take a toll, as often the people you are losing are part of your support system.
When someone has passed away its important to take time and grieve their loss. They may have played an important role in your life, and their death has left a void in your day-to-day life.
As part of that grieving process, it's important to encourage your parents to continue with their social activities and get out of the house. It may not take the pain of the loss away, but it can help them take their mind off things and start to move forward in life.
Funerals play an important part in honouring and remembering the life of someone who was important to you. They are a time to reconnect with some family and friends we may not see very frequently.
It's important to encourage your parents to attend these life moments and rekindle those relationships. Funerals are a time to celebrate and take part in the shared connection of everyone in attendance. Sometimes we need to share our grief with those experiencing the same thing, to help lift our spirits and renew a friendship. As difficult as it may be to be there, your parents will appreciate you pushing them to go.
If your parent or loved one has recently attended a funeral, it could be an easy way to help start a conversation about their own funeral. Ask them questions about what they liked and didn't like about one they recently attended. This can lead to not only discovering what their wishes are for their funeral, but can help them cope with the loss they have just experienced.
As a child, it is hard to see your parent going through so much pain and loss, but being there to provide support will help them move forward and cherish those memories forever.
Follow HuffPost Canada Blogs on Facebook
Popular in the Community