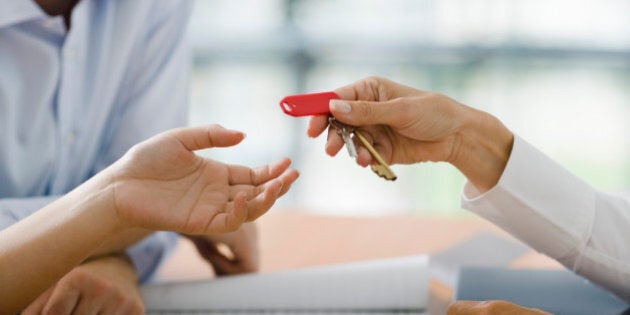 While nearly everyone has rented housing at some point in their lives, if you haven't had to search for a new place lately, you will certainly be alarmed at the limited options available, regardless of what your budget may be.
Unlike much of the rest of the housing market, there are no foreign investors to accuse of over inflating the cost and demand for rental. In Vancouver there simply isn't enough rental inventory for the people who want to live here.
This is a problem that has been moving towards us in slow motion for decades due to such a short supply of rental having been built since the 1970s. Only recently has there been a viable business case for the private sector to add rental stock, but unfortunately, the sad irony is that building rental is still extremely difficult, despite the favorable economic climate.
"So with rents higher than ever before, why are there not more rentals being added to meet the extreme demand?"
Purpose-built rental housing is designed and built expressly as long-term rental accommodation. It is not the same as renting a condo, basement suite or laneway house which does not provide the same security of tenure for the resident and may be removed from the rental universe at any time by the unit's owner.
While this secondary market has helped to fill a rental housing void over the last ten plus years, it is important to differentiate it from purpose-built rental, which is woefully lacking, and recognize the impact purpose-built rental has on a healthy housing continuum.
So with rents higher than ever before, why are there not more rentals being added to meet the extreme demand?
In many municipalities, approval times have lengthened in recent years due to increased condo development, land and construction costs have risen substantially, many planning departments are not equipped with the tools to incentivize rental development and organized community opposition has reached a fever pitch in various neighbourhoods.
While not all developments are created equally, and some do deserve criticism, the anti-development community groups are often more sophisticated and aggressive than you would expect.
Despite these groups' often limited numbers when compared to the general population, the challenge is presenting a balanced voice to City Council when most people in favour of new rental projects -- typically those who will benefit from additional rental housing options -- have never been to or spoken at a council meeting and thus opt out of the public engagement process.
Meanwhile, the "no-change" community groups are able to organize dozens of community members to oppose project after project and therefore create a difficult political climate within which our elected officials have to operate.
To the credit of these groups, just because a proposed development is for a purpose-built rental building does not always mean it is a good project. Too often, however, rental development proposals are vehemently criticized, slowed down, and in some cases rejected for not being seen as affordable. The reality is that no single project can solve any one municipality's housing woes.
What will help improve the situation is the continual approval and development of multiple rental projects, including market rental and subsidized options, year-after-year, thus adding to, and in some cases replenishing todays aging rental housing stock. This is the only way a meaningful supply of rental housing can be added to the region, impacting affordability by alleviating the price pressure on a limited existing supply, and increasing the range of housing options suitable for families, baby-boomers and everyone in between.
Continued collaboration between the private and public sectors and the public at large, in planning, approving, permitting and building additional purpose-built rental housing is the only way to create a long-term fix.
David Sander, MSc, is a director of Hollyburn Properties, a privately held real estate company that has owned and operated a national portfolio of multi-family residential rental across four Canadian cities for over 40 years. Hollyburn Properties is now building new purpose-built rental housing and aims to incorporate four decades of property management experience into the design and operation of these rental apartment homes.
Follow HuffPost Canada Blogs on Facebook
Popular in the Community