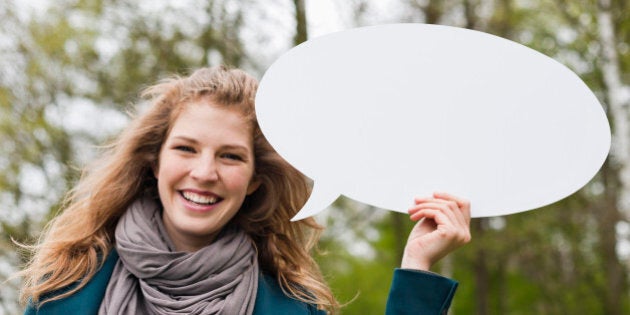 Learning a new language can be inspiring, frustrating, infuriating and sometimes downright embarrassing. But there are many good reasons to learn a new language.
The more languages we know, the more people we can communicate with. Knowing several languages enables us to have understanding and tolerance of different cultures, and can sometimes prevent feelings of isolation and loneliness. It adds depth to our creativity. Best of all, it helps build overall self-confidence.
At least this has been my experience as I attempt, yet again, to learn French to expand my vocabulary beyond au revoir and vin rouge. Regrettably, I do not speak much French, even though I was raised in Canada. And I am not alone.
Growing up in Yorkton, Saskatchewan, which at the time was home to a large number of Ukrainians, the option for learning a second language in school was limited to French or Ukrainian. Considering my mother's side is Ukrainian-Canadian, I thought it would be cool to be able to speak to my maternal grandmother and great-grandmother in their native tongue. Besides, the Ukrainian language seemed exotic. So I chose Ukrainian.
My father, whose roots are primarily Scottish, challenged my decision because "where would it take me in life?" After all, he does not speak Ukrainian. My mother supported the idea, which was, wink wink, code for "we can talk in secret."
Language is the road map of a culture. It tells you where its people come from and where they are going. ‒ Rita Mae Brown
I struggled learning a second language, either out boredom or lack of confidence, or both. But I learned enough to be able to communicate with my grandmothers in their native tongue (they could also speak English), and also appreciate my Eastern European roots. But years later, I would discover time and again that not being able to speak French would be career-limiting.
And so, after taking French classes in fits and starts over the years, I find myself back in the classroom out of a desire to learn more, and also stretch my brain and expand my opportunities in life.
The two most beautiful words in the English language are 'cheque enclosed.' ~ Dorothy Parker
It's never too late to learn a new language. Here are some ways you can fit it into your life and do it without losing your mind:
1. Listen to language lessons on audio recordings while at the gym, doing housework, cooking, walking, jogging or driving to work.
2. Watch YouTube videos or movies in your new language.
3. Begin your morning or end your day by memorizing a new phrase in the language you are learning.
4. Seek out social settings where you can use your new language, such as Meet-Up groups.
5. At work, take small breaks to practice on a colleague who is open and willing to help.
6. Sign-up for a night course at a local community college, cultural centre or on-line program.
7. Take a vacation in the country where the language is spoken. This way, you can rejuvenate your spirit and learn at the same time.
8. Practice on your partner, friends, children or even pet. They can learn, too.
Are you learning a new language? What are you doing to stay motivated? I'd love to hear from you. Tweet to me at @Shannon_Skinner.
Shannon Skinner is a Toronto-based, award-winning television and radio talk show host, inspirational speaker, writer and author of "The Whispering Heart: Your Inner Guide to Creativity." For information on her speaking engagements and interviews, visit: ShannonSkinner.com and ExtrarodinaryWomenTV.com.
This article is, in part, an excerpt from Shannon's book 'The Whispering Heart' and also published at ShannonSkinner.com.
Follow HuffPost Canada Blogs on Facebook