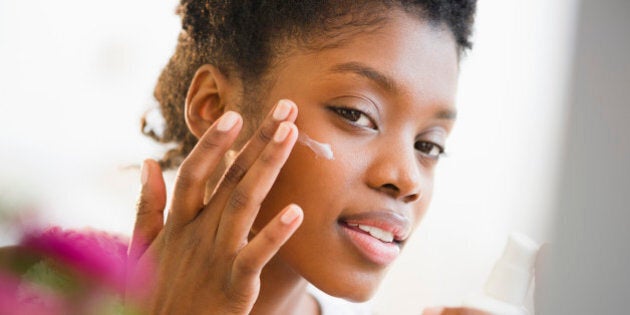 In the winter my skin goes from combination to dry and flaky to oily, all within 24 hours. Depending on if I am in warm heated rooms and then venturing outside into the cold, my skin spins into different cycles. It has always been a challenge to calm and soothe my skin at this time of year.
Having a flaky nose and oily chin is not appealing. Of course, I would love to find out how to nourish my skin and leave it glowing in the winter and at the same time use natural products that are good for me and kind to the environment.
Recently, I spoke with Tara Martinson, Product Developer/Herbalist at Rocky Mountain Soap. Tara shared the top tips to keep your skin feeling its best this winter and which ingredients to look out for when purchasing natural products.
How to care for your skin during the winter?
Internal furnace heat, icy wind, hard water, hot showers all dry us out!
Facial cleansing can begin with a facial bar to remove excess dirt, oil and makeup. Even more gentle and hydrating is a rosehip cleansing oil which may be followed with a warm damp face cloth to remove traces of dirt, oil and makeup or simply wiped with a cotton pad sprayed with an aloe toner. Follow up with a day cream which is rich enough for most skin types. Apply eye cream as needed.
For general maintenance through the winter it is recommended to use a facial polish at least twice per week to keep the skin supple and free of flaky patches. An aloe for sensitive skin and coconut polish based on Moroccan Lava Clay are best for dryness.
Leave the clay as a mask to act on the skin for 5-10 minutes then rinse off. Adding any polish to a small amount of rosehip cleansing oil prior to application (mix in your palm) is ideal in the winter for more of a hydrating exfoliating experience. It gets rid of flaky dry skin and leaving your skin more receptive to the benefits of moisturizers.
A lip scrub is perfect to get rid of those dry flakes we all get over the winter. Follow up with a lip butter for outdoor sports and general conditioning and repairing. A lip gloss is wonderfully hydrating and add a gorgeous shine and tint of color if you choose.
For the back, arms and legs, begin with a body scrub to get rid of dry scaly alligator skin, while leaving you super soft and hydrated from the neck down. Follow up with a body oil for maximum dryness prevention.
A lavender body oil with calendula and comfrey will be the most soothing to dry irritated skin, especially post shaving. For lighter hydration, a body lotion is perfect. Need extra intensive care? Use a body butter to lock in moisture for longer periods, wherever needed.
And for those parts that often look and feel the most abused over the winter, the hands and feet, there are specialty butters just for them! Be sure to apply regularly when deep cracks and redness are an issue. For more moderate hydration of the hands, our rich hand cream may be all you need.
For facial care, a rosehip cleansing oil is ideal. Follow with a toner if desired or if no makeup was worn, you may choose to hang on to the extra nourishing oil and simply wipe off the excess with a cotton pad.
While the skin is still slightly moist, apply a day cream and eye cream. For super dry skin an eye cream may double as a richer night cream or day cream as needed. Another option is to add 1-2 pumps of cleansing oil to the day cream (mix into small amount of day cream in the palm of hand then apply).
To dramatically improve skin texture and hydration, we highly recommend using a vanilla coconut face polish mixed into a small amount of day cream. Add a few drops of water and apply to face and neck area. This creates an amazing creamsicle scent and super hydrated and smooth skin after rinse off with warm water.
Is it necessary that your skin care includes a cleanser, toner and moisturizer? Or is soap enough?
Soap alone is too drying for most skin types due to the high pH and our hard water, wind, cold, and heated homes. Even our superfatted soaps won't leave most facial skin super hydrated as soap removes oil. It is best to cleanse and follow with a toner to remove final residues of dirt, makeup, or soap and leave the skin slightly moist before applying a moisturizer.
What common skincare ingredients are toxic?
For more information on the toxic ingredients found in skincare, check out David Suzuki's Dirty Dozen.
What is the shelf life of natural skin care?
Depends on the product as well as how it is used/applied (for example a jar of cream can more easily get contaminated compared to product in a tube). It also depends if the product contains water, and if there are other supporting ingredients to slow down bacterial growth, natural preservative systems, type of base vegetable oils used (some oxidize quickly) and other products that may slow rancidity. Ideally minimum of 6 months up to a maximum of 2 years.
A lot of products claim to be natural but how do you tell if skincare is truly natural?
You have to read the ingredients listing and research what you don't understand. Ideally you shop where the company promotes full transparency of ingredients on labeling and explains their philosophy on natural (what they won't use), so you can trust them instead of worrying about what may be in their products hidden under a several different trade names.
Ask them how they preserve their lotions and gels or if they don't, how long they think they last under normal conditions and heat, and if they do independent lab testing.
A lot of mainstream/drugstore/mass produced lines claim "all natural" but this is often "greenwashing" as they say, with a mere dusting of herbal sounding ingredients on top of a synthetic base. Generally, the preservative and scent will not be natural. Emulsifiers and colours are other aspects to question.
Many other amazing looking natural products out there either don't have full disclosure or limit what they put on the label to just the nice sounding stuff. For example, I was looking at a sore muscle gel in a health food store yesterday that listed all the great natural herbs and essential oils but nothing about how they made the gel (thickener) or how it was preserved as the first ingredient was water. They are keeping things off the ingredient list. The expiry date was almost 2 years out which would not be feasible given the nature of ingredients without a preservative.
Stay tuned to my blog and share your comments below. Your tips and suggestions are always welcome, as I continue on my journey to enjoy life to the fullest.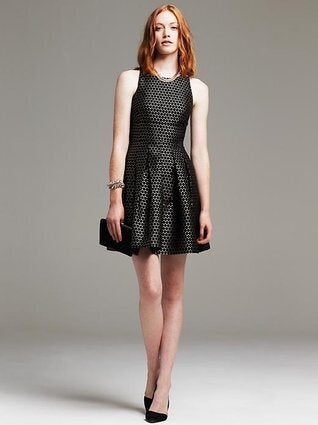 Christmas Party Dresses
Popular in the Community