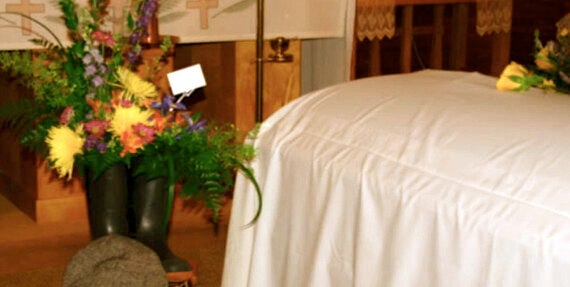 My father always told me I should master the Wolf Howl. I thought it was just a childish game at the time. I remember always making these primal sounds when I was a boy jumping on his bed, pulling on his receding hair and doing back flips with him.
My dad was a lawyer in a small town. Every day he would come home from work and throw on his "barn coat" and rubber boots then go and feed the horses, birds and deer. Even on the hottest summer day, I would see him making his unique fashion statement; a small potbelly hanging over cutoff shorts, skinny and pale white legs only visible above the knees in his black rubber boots. If you knew him you could never imagine him not wearing those boots. They were the indispensable transport mechanism of choice for a very zany personality.
I didn't realize exactly what he meant about mastering the wolf howl until the day we filled those well-worn rubber boots with flowers and placed them on his casket. If I had to explain life to someone from another planet, I would show them that picture because nothing represents life to me more than this image. It was like the essence of life had been distilled.
At his eulogy, the cookie cutter words from a Bible he never really opened didn't really fit. To close the ceremony of his passing we did what he taught me as a young boy and to honour his wild and free spirit we let out a wolf howl in the church. There was no sanitizing of our collective wailing.
The second image I would use to describe the essence of life is one of my wife giving birth. In a candlelit Vancouver basement I learned deeply that love is a ferocious mixture of joy and pain that continuously rips us open like a great Lion's claw.
She gave birth with no painkillers as years of attunement with her body had kept her in touch with how to deal with her discomfort using breath and the power of the mind. To help with the pain her mother, our friend Joanna and I massaged her through the night. Every few minutes another wave of contractions would and her moaning would increase which was our cue to massage her more. It was such a primal, animal sound and I couldn't help but associate it with the anguished wailing that came from us as we buried my father.
We only want the sweet in life. I love chocolate, but I can never eat the sugary milk chocolate bars found at a gas station. For the most part, we have culturally neutered our taste for bitter and only enjoy sweet. The trick to life is to embrace the bitter with the sweet. When we say yes to life this is what we really say yes to.
At the end of yoga classes, I always honour the sacred sound 'Om' from traditions past. It honours the vibration of peace and calm of our innermost soul. As unorthodox as it sounds, I often we also end class with a wolf howl. When wolves unleash their cry are they celebrating or lamenting? Is it bitter or sweet? I am not sure but I know that even the most domesticated of us all in will join in when we hear it.
In our teaching training courses I like to tell this story because I feel that our job as yoga instructors is to do what artists, poets, and priests do; to remind us of the great truth that to cling only to sweet as our only form of happiness is a trap. Sorrow teaches us about love and even bliss... if we let it. Ultimately, we can't share the light if we aren't cracked open.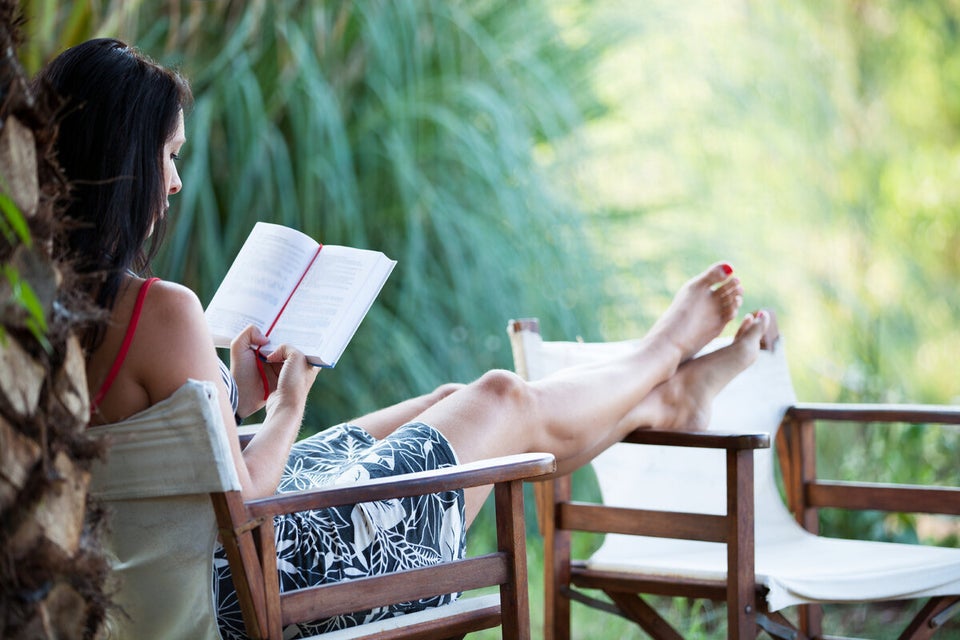 7 Ways To Embrace Your Inner Wallflower