Everyone loves the idea of meal planning, but not many people buckle down and do it.
Meal planning can be ideal for anyone — whether you're trying to eat healthier, lose weight or just learn how to cook new meals, prepping in advance will make sure you stick to a nutritious routine.
One of the biggest concerns of meal planning is the idea of eating the same meal every day. But Schell says if you prep your ingredients ahead of time, you can actually play with different types of recipes,
"Take 10 to 15 minutes each week and search for a new a recipe that intrigues you and is within your cooking comfort zone. Eat one for dinner and the other for lunch, this helps switch things up a bit.," she says.
Ideally, you should try prepping and cooking on Sundays or Wednesdays (if you really need to change things up) but always have fresh veggies chopped and frozen ready to cook.
Schell says you should avoid cooking meats and hard boiled eggs too far in advance as cooking them won't keep them from going bad. Instead she recommends freezing meats you don't plan to eat right away for easy slow cooker meals during the middle of the week
Below Schell shares her top tips on how to meal plan.. and stick to it.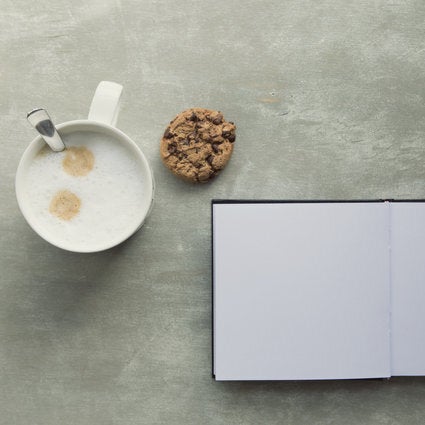 10 Tips For Meal Planning