The drama of the U.S. presidential election campaign has some of our southern neighbours wishing they could just escape.
On "Super Tuesday," the biggest day of the presidential primaries, Google data editor Simon Rogers noted that searches for "how can I move to Canada" spiked more than 350 per cent in the U.S. that evening.
Republican candidate Donald Trump and Democratic candidate Hillary Clinton swept Tuesday's primaries, each taking the majority of states that cast ballots.
One Twitter user noted just half an hour after Rogers that the term and related queries had jumped almost 1500 per cent.
Even Toronto city councillor Norm Kelly noticed the trend.
While it's impossible to know the political stripes of the people searching, Americans worried about a Trump presidency should know that at least one part of Canada welcomes them with open arms.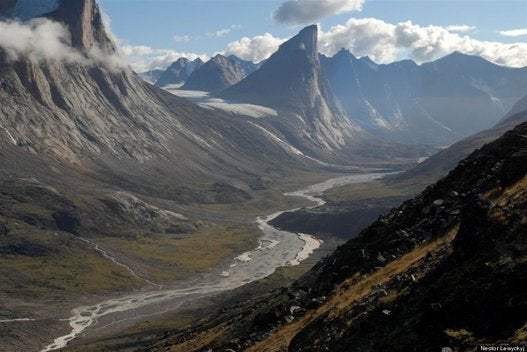 Canadian Places You Won't Believe Exist