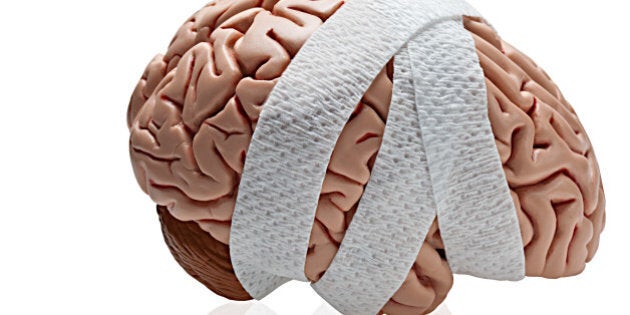 When I first started working with a client who helps those with traumatic brain injuries, Cummings Andrew Mackay LLP, I knew nothing about these types of injuries. However, I have learned quite a bit over the past several weeks, and what I have learned has been pretty eye-opening. I then realized that it is Brain Injury Awareness Month and decided that this would be a perfect time to share what I have learned with you.
No More Soccer Headers? Maybe, at Least at the Youth Level
I discovered that soccer players often suffer from TBIs that have resulted from concussions they have received during games and practices, and the Women's World Cup, which is being held here in Canada this month, served as another reminder of how common these types of injuries are, both in general as well as in that sport in particular.
In fact, there is discussion in the United States to remove headers from youth soccer until the players have reached the age of 14. One study that has helped drive this movement was published in 2012 by the American Journal of Sports Medicine; it showed that female soccer players suffer the second-most concussions among American high school athletes behind male football players.
Here in Canada, researchers at Toronto's St. Michael's Hospital found that more female soccer players suffer concussions than is the case for males playing that sport. One of those who has experienced this herself is Nicole Surrey. The professional soccer player retired from the Chicago Red Stars in March due to issues stemming from concussions that she has received. The British Columbia native had also played for Canada's U-20 and U-17 teams.
Fortunately, there are several ways that you can help prevent head injuries from occurring to yourself. If you are a soccer player, simply doing neck exercises and practicing the safest way to do headers will help significantly. For the rest of us who will instead be in the stands watching the beautiful game this summer, make sure to wear the appropriate headgear for any sporting activities you are involved with, whether that is bicycling, hockey or rugby.
It also helps to ensure that you always drive your car without distractions and otherwise as safely as possible to decrease the odds that you will ever be involved in an accident as many who suffer from TBIs received those injuries far from any athletic field. Other ways to decrease your odds of experiencing a TBI include avoiding potentially violent situations and being especially careful when using ladders or engaging in other activities in which falling becomes more and more possible.
As a digital marketer, I am online quite often, and I came across some very informative websites while researching TBIs further. One of my favourites has to be ProtectYourHead.com. This cool website takes you through several scenarios and shows you how those experiences can be dramatically changed - and made much more frustrating - if you are suffering from a TBI.
Some of the long-term effects of more mild forms of TBI include difficulty thinking or focusing, being unable to remember things, experiencing frustration or mood swings and having headaches on a much more regular basis. Those suffering from more severe brain injuries may even lose some ability to communicate or move their limbs. Emotional issues are usually more pronounced in these individuals as well.
Advancements in the Field
Fortunately, more and more advancements in this field are helping prevent people from ever having TBIs in the first place as well as helping those who are unfortunately already suffering from one or more of them.
For example, football helmets are becoming increasingly better when it comes to reducing how many concussions wearers suffer while work is also being done to help further protect the heads of hockey players. However, hockey helmets are definitely not concussion-resistant, and many believe that advancements are not being made quickly enough in that field.
Popular in the Community