When selling a house, pricing it correctly is one of the most important steps. If the house is priced too high, it can linger on the market for months without any chance of selling. Even worse, if the price is too low, it will certainly sell, but the seller could be leaving tens of thousands of dollars on the table.
One of the problems I see all the time is that home sellers often spend many hours and thousands of dollars on things like staging, upgrades, photos, and marketing, but don't consider all of the factors when determining the right price. This is a big mistake, as a detailed pricing strategy based on the goals and timelines of the seller is perhaps the most important step in selling a house.
There are two methods that most people use to figure out the price of their home; a comparative market analysis (CMA), and an appraisal. A CMA is prepared by a real estate agent and can come either before or after the agent is hired. An appraisal is done by a licensed appraiser, will cost around $500 and can be used by the seller throughout the selling process.
Comparative market Analysis (CMA)
Prepared by a real estate agent, the CMA is subjective and largely unstructured. A CMA for the same house can differ depending on who prepares it. I've seen a detailed CMA with sold data, market trends, and a lengthy pricing strategy, and I've also seen a CMA that was a couple of sentences in an email advising an asking price with no information to back it up. Obviously the more information a seller gets the better, and the more complete and professional a CMA appears, the more accurate it will likely be.
While a CMA can be a useful tool in determining a selling price, it should never be the only method used as there are potential flaws related to inconsistent methodology and structure. In many cases there is an emotional bias tied to a CMA as it is being used as a tool to sign a listing and not a method to figure out the market value of a home. A couple of years ago, I met with a seller who was about to list an old Victorian house in a desirable neighbourhood in Toronto. Before calling me, he interviewed four different agents, who each gave him CMAs, and the selling prices they suggested ranged from $800,000 to $1.2 Million. This seller became disillusioned at the CMA process, and chose a different method of selling his home, feeling that he was not getting the guidance he needed.
Considering there are no repercussions for giving inaccurate advice, and houses are being priced incorrectly every day, here is what you need to know about CMAs when selling your home:
Ask about how the agent came up with the price.
Ask to speak to previous sellers who have had a CMA from the same agent.
Look at multiple sources including the most expert opinion possible. This is where an appraisal comes in.
An appraisal is done by a licensed appraiser who follows a detailed process in order to come up with an asking price. Appraisers look at comparable sold properties, and the replacement value of a home and its upgrades to determine a market value. There is no one in the industry who knows more about home prices than an expert appraiser. Their reports are unbiased since they are not looking to help sell the property, and it is in their best interest to be as accurate as possible. Unlike with CMAs, there can be repercussions if appraisers are consistently wrong about prices, and they have to demonstrate the reasons why they came up with a given price.
Appraisals can be used by home sellers in many beneficial ways:
Transparency is appreciated by buyers: I often have clients print out the appraisal and have it sitting out for buyers to look at during a showing.
Added seller credibility eliminates many of the unattractive lowball offers.
Instead of spending time and money on staging, upgrades, and marketing, home sellers need to understand where their efforts should begin when putting their home on the market. A poor pricing strategy can make all the renovations and staging in the world go to waste, which is why it is important to use the most professional tools out there, look at multiple opinions, and make the best decisions possible for a successful real estate transaction.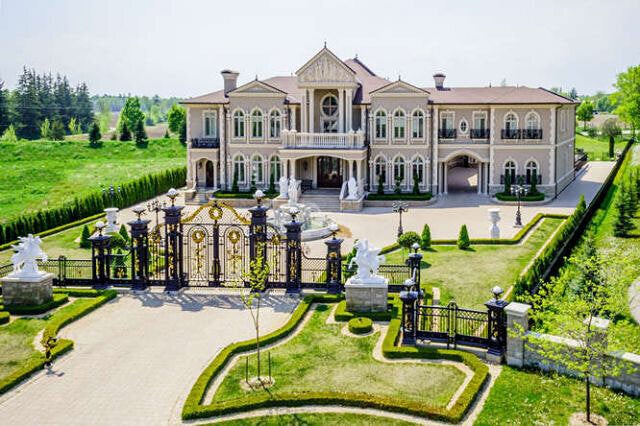 Most Expensive Houses For Sale In Canada - June 2013