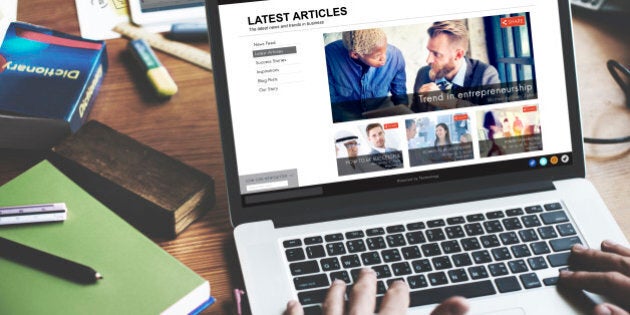 The most powerful, effective, efficient and economical way to market your Canadian products or services online is through an affiliate program (also known as associate programs or partner programs). Affiliate programs are based on performance, allowing you to advertise on countless websites around the world, yet only pay for it when a sale is made.
You can quickly build an online sales force that is virtually guaranteed to boost your bottom line through an unbeatable ROI. Most leading American retailers have affiliate programs in their customer acquisition toolbox, but Canadian retailers have been slower to adopt the strategy.
I have been both an affiliate marketer and a remote affiliate program manager in Canada and around the world. Working on both sides of affiliate marketing has provided me with a unique perspective. I've provided more insights in the article, How to Start an Affiliate Program for a Canadian Business.
How to Promote Your Affiliate Program
One of the biggest challenges Canadian companies face once they launch an affiliate program, is building their army of marketers. Following are some tips for promoting your program and recruiting the best marketers.
Add an affiliate program information page to your website and include a link to it in your menu.
Post about it on your blog (with SEO in mind) and on social media.
Send out a press release.
Submit to affiliate program directories, such as AffiliatePrograms.com and AssociatePrograms.com.
Advertise on related websites and blogs and consider sponsored content (reviews and case studies are very effective).
Advertise in related newsletters.
Post in affiliate marketing forums.
Search for, and politely contact, Canadian bloggers in your niche. Make sure you actually research their site and personalize the email. The listing, PA30+ Canadian-Owned Blogs for Blogger Outreach and Guest Posts, will get you started.
Connect with Canadian affiliate marketers on LinkedIn but don't lead with a pitch. You can search LinkedIn for your niche keywords combined with "affiliate marketing", "Canada" and so on.
If a 2-tier affiliate program is feasible, many of the affiliate gurus will promote it to their networks. In a 2-tier scenario, an affiliate marketer signs up for your affiliate program and earns a percentage of each sale. If they promote the program to their network and another affiliate marketer signs up for your program using their link, they'll also earn a percentage of those sales.
Join an affiliate network. They already have a database of affiliate marketers ready to join your program. Plus, they'll automate much of your program administration, such as tracking and payments.
If you're working within an affiliate network, make sure you're included in any "new program" announcements. Also, ask about network newsletter announcements, holiday shopping guides, etc. Your success is their success!
Most affiliate networks will also allow you to make recruitment offers to their members.
If you like events, you can meet new affiliates by attending the same ones that interest them. Blogging conventions are very popular, for example, and many bloggers are looking for ways to monetize their blog.
Focus on building relationships with potential affiliates, rather than only introducing your program and asking them to join.
Choose Your Affiliates Wisely
There are shady affiliates online and you should be aware of what to watch for. Generally speaking, you should be on the lookout for affiliates who steal content, violate your copyright, undermine your paid search efforts with trademark violations, use toolbars or adware downloads, use any kind of shady click tactics, spamming, fake cookies, and theft of coupon codes or other exclusive deals from other affiliate marketers. Cover these concerns in your affiliate agreement, monitor, and enforce.
A lack of program promotion and not recruiting the right affiliates is often the downfall of affiliate programs. It requires knowledge and consistent effort to build an effective team, provide support and keep them motivated. If you don't have time to learn and execute an effective strategy, consider hiring an affiliate manager who is familiar with the Canadian market. You'll find the rewards of a successful affiliate program are well worth the effort and investment, as your leads and sales exceed expectations.
Follow HuffPost Canada Blogs on Facebook