All year, you've felt superfly in your trendy white kicks. You fully embraced the sneaker trend, and you probably did it wearing a pair of Adidas Superstars or Stan Smiths.
And if you're anything like us, you've probably been wearing Adidas your entire life. Season after season, rocking the coolest shoes from the brand. But if you're also like us, you've probably been saying "Adidas" wrong your entire life.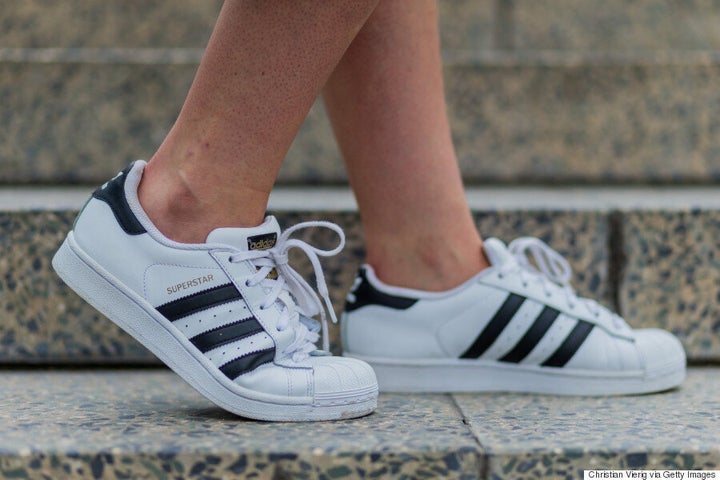 Yes, people. Stop what you're doing for one second and sit down for this one.
In the video below, the team at the "Today" show tackle a list of the world's most commonly mispronounced brands and our beloved Adidas is not pronounced the way we think it is.
Here were pronouncing the brand as ah-DEE-duhs, when it reality, it's actually AH-dih-dahs.
This is almost as crazy as the time we learned we were pronouncing Zara wrong (FYI it's "Tsada," or phonetically, "dzah-dah).
Other brands you're probably saying wrong? Estée Lauder, L'Occitane and Vidal Sassoon.