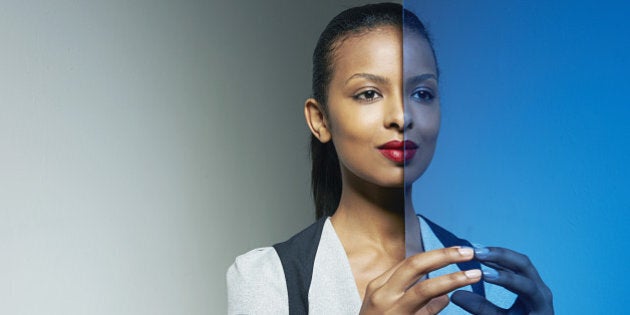 Regardless of your profession, it's always healthy to change things up a bit in business.
Everyone has days or weeks when it seems no silver bullet or big idea will present itself and clients and prospective clients seem to have taken to the hills or "gone fishing." When this happens, I take stock of my successes over the past six months, determine how, when, and why they came about, and take it from there to kick start my business.
Looking at the rapid arrival and departure of independent businesses in Canada, it's clear that sometimes we have to move on and try something else. For many professionals and business owners who are fully committed to their work, this is almost unthinkable. They will go to almost any length (including costly refinancing arrangements or rapid fire introduction of hastily conceived, under-researched products or services) to buy time and regain their footing.
How do you know when it's time to reinvent yourself; to move on and try something else? And, how do you do so while taking advantage of the professional profile you've built up over several years?
When is it time to reinvent yourself?
People on whose opinions and insights you often rely upon can often see in you what you cannot. Your mood, energy level and overall sense of optimism and business drive can dwindle without your realizing it. However, here are six things that indicate it might be time for a change of pace:
You awake every morning feeling tired. As in the Albert Camus fable, "The Myth of Sisyphus" you are rolling a rock up a hill each day and when you reach the top, you must release it, let it return to the bottom of the hill and start again. This can soon begin to affect your physical and mental health, your business, and personal relationships.
Cash flow and sales are consistently slipping and your business is losing money as costs rise. Borrowing to dig yourself out is unthinkable as you are essentially tapped out and don't want to "double down "using your house, art collection, or cottage.
Demand for your products and services is declining. This could be for a number of reasons including changing consumer tastes or the rapid encroachment of new technology.
Clients with whom you once had deep professional relationships are becoming fewer and the ones who remain are not as pleasant or easy to deal with any more.
You are receiving fewer referrals. As a result your confidence and self-esteem is fading. You are therefore less inclined to refer others as you feel under valued and ungrateful.
On a more positive note (thus concluding one of the most depressing lists a business professional can imagine), a better opportunity may have presented itself.
How do you go about reinventing yourself?
It can take courage to decide to move on and reinvent yourself. The most important activities to which you can commit at the start of your reinvention process are to assess what you really enjoy doing most and where your skills lie.
This should be a thoughtful, unrushed activity that involves retracing your successes and challenges from childhood until the present.
By identifying your early interests (in writing) and logging your successes that came from those interests, you can get an aerial view of where your strengths and weaknesses lie.
Talk with friends and colleagues about their business roles in areas that potentially appeal to you. If they know you well, they may have ideas about your "reinvention destination."
Read all you can on topics that may have held little interest when you were fully focused on your current business or career. Read a popular novel for pleasure, consider changing your musical playlist, take up a new hobby, or volunteer to further let the fresh air in.
Focusing on the practical, make a list of your greatest business successes and why and how they manifested themselves. Note awards and honours you have gathered over the years, paying special attention to those based on interactions with others in the workplace or recreational arena.
Ask yourself what you want in your new identity. Increased income? More personal freedom and family time? To never have to wear a suit again? To work outdoors as much as possible? What would a typical day look like, from the time you rise until you turn out the light?
Get a clear handle on your current and future financial situation. There is a Victorian adage, "Put money ahead and worry behind," that remains relevant, especially at a pivotal time like this. Pay down debt as you are able and take a fresh look at your living requirements, regardless of your financial situation.
When you are getting close to identifying your next role, run it by your life partner, family members, or friends. Whether they endorse your decision or not, their insights can help you get closer to the right choice for you.
Once you have decided on your new role, remember the strengths that brought you this far. Your successful business or career reinvention will rest on your continued respect for the positive values that have shaped your professional career -- and those will hopefully never change.
Follow HuffPost Canada Blogs on Facebook